This is the first in a series of interviews with IT leaders and CIO's. Our first interview was held with Carolyn Lees. Global IT Director at Permira, a private equity firm with funds invested in several technology firms including Informatica, Magento and TeamViewer.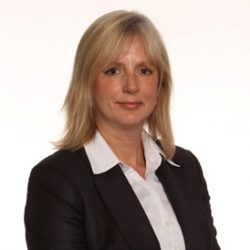 Carolyn. Tell us a bit about you, your role, who you work for and what they do?
"My title is Global IT Director. I work for Permira Private Equity, which exists in 14 countries. We're a relatively small company in terms of staff numbers, 210. We raise funds in order to invest in a cross spectrum of sectors from healthcare, to technology, to financial services, industrials, and consumer as well.  To date we have raised approximately €25.5 bill of capital.  As a SME with a large investment portfolio we rely on a lot of external consultancy and advisory support. Our teams work dynamically across the globe so communication is key.
"It's a very fast moving business. My responsibilities are to look after the day to day IT operational, the strategic and data security requirements of the firm. The latter means I have a close working relationship with the Chief Risk Officer. We don't have a Chief Operating Officer so my interaction with the various disciplines in the business is quite strong which it needs to be in any event. Due to the size of the business, I'm in the fortunate position to be able to move things; I wouldn't say quickly, but more directly, rather than when you're in a big structured environment where it might stall more easily. So the relationships can be built up much quicker and you can forge quite strong relationships which allow you to…you know, from the germination of an idea to the completion of it, that cycle becomes quicker."
What holds your interest in your current role?
"I would say just technology per se. There's always something new to look at, to find out whether it would work within your business and whether it would give you any kind of advantage. There is variety in my role which holds my interest because I'm talking to different people with different hats on.
"So it's a multitude of things in different guises and that makes sure that not one day is the same as the next.
"I don't mean to say I don't tear my hair out. I do like everybody else, but…"
What are the key technologies challenges faced by your industry?
"I would say the key ones would be finding the right security solutions, with the right mix of protection. I think there is a tendency to over engineer at times without actually gaining the benefit of the right approach and right protection of the business needs, both in terms of cyber protection and regulatory requirement.
"Other challenges are constituted by business information. Creating processes either through solutions or internal changes that just improve that speed of information flow of the analytics, the agility to make decisions."
In terms of the software you use in house, what's the most important? What would you say the business critical pieces of software are, besides payroll?
"Two, I would say. One is a cloud-based portfolio management and reporting solution called iLEVEL which collects quarterly performance data from our funds' portfolio companies and feeds into fund valuation data. That is a fairly recent implementation. The solution centralises data collection, creating one version of the truth, enabling accurate and fast reporting back to the business and beyond to our investor base. The portfolio team is also using the product for performance monitoring against specific sector KPIs.
"Another  business information system, Dynamics,  is a product we use for investor relations information. It collects all aspects of information regarding our investors from basic contact information to investment records, fund raising materials to actual fund implementation and it integrates with an externally hosted fund administration system which records the monetary transactions against various deals."
Google Apps or Office?
Office.
IT is often a maligned word across the rest of the business. How would your department to be described? Is there a better nomenclature for your team?
"I think IT conjures up a department. I think it has that flavour of isolationist discipline that sits in the back room somewhere."
"It's not a wrong nomenclature, but it's just not the right one any more. I would just simply call it 'technology.' I work in technology. I work in finance. I work in HR. It's just slightly broader and it doesn't seem to me personally, anyway, to imply borders."
What are your key challenges in 2016?
"One of the key challenges is a big infrastructure project where we're moving from one managed service provider for the global VPN to another. So it's not just that move in itself that's challenging, but also finding the right security layer that sits on top of that. So we are looking at certain security solutions that we think will  really demonstrate that we've thought thoroughly about the best practice approach in that environment. An example of that would be that we're looking at behavioural analytics and tools."
Given the rising cyber security threat, what key things do you think your company and the industry should be doing?
"One thing that everybody harps on about continuously is storytelling and staff awareness. I think everybody's quite capable of doing the absolute minimum in terms of the basic security protection, although some of the articles in the paper you read make you realise that some of the basics haven't been done. But yes, do the basics such as patching. Encryption at rest I would say is a good idea. Over and above those basics it is staff awareness and looking internally at the things that can help you keep the employees educated to the threats that are more likely to happen through social engineering attacks than any other way."
Do you have any tips for new people starting new roles in your industry?
"In any industry, get a feel for the culture. Talk to people, keep the dialogue going, understand the frustrations, understand the opportunities and what the business is trying to achieve so you can make the right proposals to move it forward. Fix what isn't working well, understand efficiency and revenue opportunities and the number one rule is never criticise what your predecessor has done."
What's your latest or favourite business book?
"I do like reading "The Economist." I'm one of those people who just dips in and out of it because I think it's got great sections in it, Technology Quarterly and all the rest of it.  And the Schumpeter article is always good in that. I think that's always very insightful.
"Otherwise, Tom Peters, "In Search of Excellence." I love that book. It had such a profound effect on me in the '80's because it was so simple in its approach and it really just took everything back to the bare bones of the person, the employee being a person and the customer being a guest. It goes back to that relationship and the understanding of what you want to do, treating people in the right way and giving them what they need."
How did you get into IT in the first place?
"At my age through accident. It was after I left university, I worked for Avis in the UK. They were rolling out a mainframe system which was computerising rental stations through dumb terminals. I was doing temporary work after uni. When they did the training for the system, I did it fairly quickly because I thought it was quite easy and it was quite easy. They said, "Could I help with the training?" and that's really where it took off. I ended up helping with the training databases which were based in the US and I kind of just moved my way through various positions with a constant technology interface as it became more and more established throughout the '80's.
Then I went to Hilton and looked after developers and support staff there and then kind of just continued on that trail."
So your degree wasn't in computer science?
"It was in German literature. (Computer) Science didn't exist when I was at school or university. So it was a while ago."
Do you have a tip that you can share about transformational projects?
"What does transformational mean? Transformational implies that you're really turning something upside down or changing it very drastically. It is about taking people with you and using technology as the enabler. Persuading and showing people how technology can just improve things in a holistic way for the benefit of the whole and not making individuals feel that they're threatened by it."
What's the one question you'd like to ask another CIO to answer and can you answer it then yourself?
"Do you consider yourself fit to be a CEO?
"I think regardless of the fact whether you want to be a CEO or not you should see yourself fit to be a CEO in the sense that you should put yourself in a position to be able to understand all the aspects of the business to the degree that you're able to apply that technology mind to it, regardless of whether you have a title of CEO or not.
"If you don't want to be the CEO you would have to ask yourself why not? What would stop you from thinking like that, because to me that would mean that you're moving yourself into a more isolated zone than you should be.
"My personal answer to that would be 'yes, I would like to think of myself like that even though I might not want to have that title. '"
Thank you, Carolyn