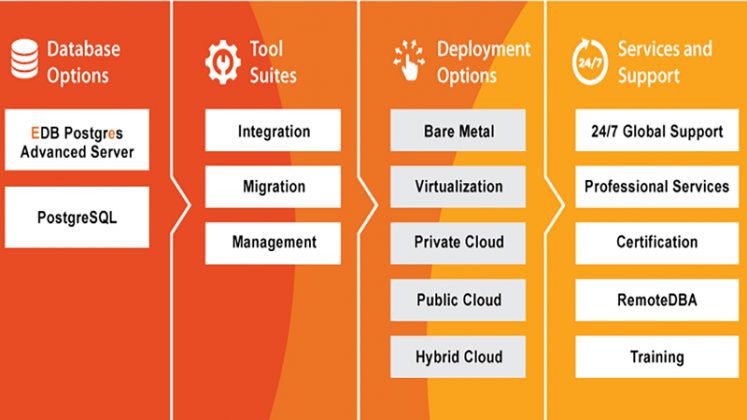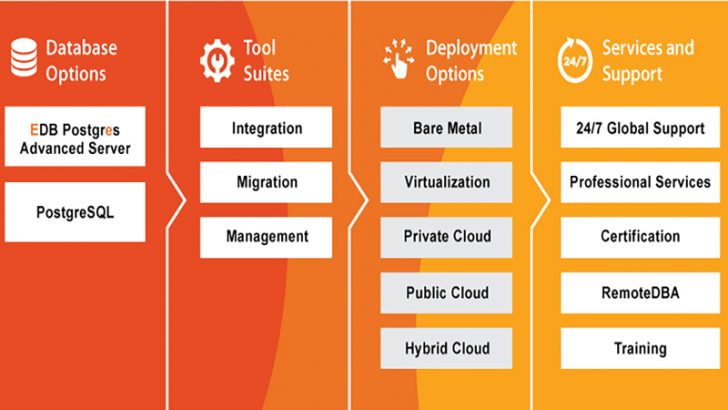 EnterpriseDB has announced its latest move in the battle for dominance of the open source database market, the EDB Postgres platform. It is claiming to be the first integrated open source-based operational database management platform. This is a big claim and one that will make many sit up and take a second look at Postgres.
According to a comment by Ed Boyajian, President and CEO of EDB in the press release: "We are on the cusp of the most significant open source transformation in history, and its economic impact will dwarf the great success of Linux. Companies of all sizes, and particularly the F1000, are systematically unraveling their legacy data management models, infrastructures, and vendors – upgrading each part with open source-based alternatives"
Companies want enterprise open source not DIY
While Boyajian is right about the adoption of open source among large and mid-size enterprises there is a caveat here. What is being purchased is enterprise grade open source-based software as opposed to enterprise IT departments downloading the base open source software.
There are good reasons for this. Enterprise IT departments lack the time, money and even skills to be working with core projects. They want stability over leading edge features and most of all they don't want the risk of adopting the latest code drop which could impact their data and cause outages to the enterprise. What that means is that companies still want support, training and a roadmap before they commit to open source. Many also don't see it as open source because they are paying for the enterprise version of the software.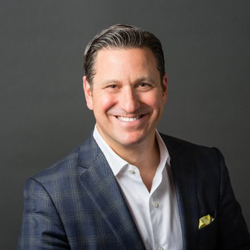 There is also no let up in the database purchases from the big four database solutions, Oracle, IBM DB2, SAP HANA and Microsoft SQL Server. What is happening is that customers are beginning to look at tools that will deal with specific issues that they are experiencing. Top of that list is managing the huge surge in data that they are gathering and being able to do effective analytics on that data. This alone has driven the growth in Hadoop, graph databases and NoSQL.
The problem is that as companies bring in these new solutions they need to manage them. Boyajian says: "With many proven but discrete open source technologies already widely in use, our customers have been very clear on what they need. They demand a more complete and integrated open source-based solution that meets or beats their current capabilities and at the same time simplifies usage and deployment. This was the imperative that led us to create the EDB Postgres Platform."
What is in the EDP Postgres platform?
The press release highlights a number of things that are included in the EDP Postgres platform. Some of these are also new features inside EDB Postgres which has been updated as part of this announcement.
Those interesting in the platform can now choose between EDB Postgres Standard and EDB Postgres Advanced Server. This is an interesting move. Most vendors only support a single version of their product inside a platform or else ship a 'lite' version of their platform alongside their enterprise offering. It's not clear as to how customers will move between the two platform versions or whether EnterpriseDB has done this to target different market segments.
New features inside EDP Postgres include the EDP Replication Service with built-in high availability to remove the risk of a single point of failure. There is support for cloud management which will appeal to customers who want to build a hybrid data management solution across multiple cloud platforms. For DBAs this means that they can offer Database as a Service (DBaaS) to users and development teams.
There is a new migration suite to enable customers to move data from other solutions. The press release singles out Oracle as a database that customers are looking to move away from. While this increases the competition for Oracle this is more likely to be at the level of MySQL rather than Oracle's very large database solutions. EnterpriseDB is not the only vendor attacking the MySQL market and it will be interesting to see how long we have to wait before EnterpriseDB announces a significant growth in former MySQL customers.
EnterpriseDB is also looking to be the management point for other open source-based data management products. It has announced new data adapters for Hadoop, MongoDB and MySQL. These allow these other databases to be queried as if they were part of Postgres which will make it easier for administrators to deploy a single query engine out to their users. EnterpriseDB will hope that this then leads to DBAs migrating workloads to Postgres.
There are also a new set of support and services available as part of the EDB Postgres platform launch. This includes 24×7 global support, the inclusion of upgrades for EDB Postgres Platform subscriptions along with professional services and training.
Conclusion
This is an interesting move by EnterpriseDB to cast itself as the nexus for open-source based data management tools. There are other players out there who would claim to also be able to bring different solutions together. The difference is that they are not offering a platform solution just a set if highly integrated tools.
However there are some things missing here. There is, for example, no mention of a new data adapter for MariaDB. Given the growth curve that MariaDB has been on so far this year this seems a serious omission. Another thing that is missing is integral support for tools such as Apache Spark and graph databases. These may come in a later release.
How quickly EnterpriseDB can get customers to move to the EDB Postgres platform remains to be seen. It will no doubt be spending a lot of time with its customers trying to position this as a 'must have' upgrade to simplify their open source tooling.