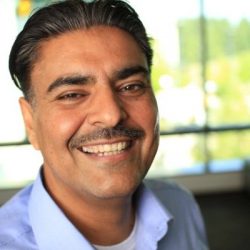 Microsoft has announced the general availability of the Spring Wave 2016 of Dynamics CRM. With the promise of "personalized, proactive and predictive customer experiences" the new release promises to deliver enhancements greater than those offered by its competition. The blog goes on to list some of Dynamics CRM awards and pronounce that the number of seat sold by Microsoft has doubled year over year after the sixth quarter of continuous growth.
One of the key deliverables in this release appears to be enabling field service capability. In a blog by Jujhar Singh – General Manager, Microsoft Dynamics CRM he gives much more detail. However while the majority of the release is available now, the connected field service element is only available for preview from June 7th.
As it stands the release appears to have two key deliverables based around portals and software intelligence.
Portals for all
Dynamics CRM is introducing four different portal solutions that will enable interested parties to access the solution. This will deliver self service capabilities to communities of people that Microsoft has identified:
Customer Portal: This self service portal allows customers to access and resolve issues using self service functionality.  The inference is that internal staff will be able to interact with customers through this portal
Community Portal: Creates a foru for interested partes, both internal and external. It allows the ability with experts, who may reside within or outside the organisation to engage with interested parties no matter where they are located
Employee Portals: An internal portal that seems to be a combination of HRM solution and Intranet. Microsoft believe that this will increase employee engagement and help to streamline tasks
Partner Portal: For those companies using a channel the ability to pass leads around their partners smoothly with the ability to track progress is useful.
The detail of what is actually contained within these portals as default is missing from the press release.  It is also unclear what the licensing requirements are for each of the portals to be utilised. In a B2C environment with the employee portal this could become an issue of cost. These changes are welcome but there as always the devil is in the detail.
Intelligent Software
Microsoft is promoting that Dynamics CRM is the only solution that contains machine learning out of the box.  Delivering adaptive business processes within the software. This is an interesting claim and one that Microoft backs with two new features.
Adaptive learning: The feature identifies how a product, campaign or brand is perceived by social media. In turn this reports back to the user based on sentiment scoring and also helps to interpret slang used by customers. The example given is for snowboarding fanatics who might call a new product "sweet" or "crazy". The software interprets what is meant by this and scores appropriately.  While this is interesting it does not show how Dynamics takes this information and adapts the solution. The adaptive part appears to be merely to adapt to the new "slang" in a given genre.
Automated social triage aims at taking social media posts and turns them into either potential leads or customer service cases. This is interesting as it infers a level of proactive awareness that could see a huge rise in customer service satisfaction or a lot of nuisance calls to clients who may have resolve the issue themselves. It will be interesting to see how positive users are of this new feature.
Learning path: Learning path delivers a personalised education experience to employees who are to use the system. This means that new sales team members can very quickly be walked through the solution without the need for desk based tuition that takes time away from education that is aimed at delivering better sales techniques
Connected Field Service
This release of Dynamics also sees  the release of field service and project service automation. The field service module delivers the capability to match field service team skills with relevant tasks and looks across the whole requirements rather than on an individual basis.
Project Service automation delivers improved budget tracking and provides a single solution from Sales engagement, delivery and billing. The resource sharing capabilities are similar to service automation and reporting capabilities have also been improved.
The biggest change is around the connected field service. This introduces IoT connectivity into Dynamics CR< and allows information gathered from multiple endpoints to feed into a solution that can then trigger actions such as preventative maintenance based on a number of triggers, including life or anomalies. This predictive maintenance capability delivers a power that has previously been in the domain enterprise asset management solutions to the CRM solution.
One customer, Paul Spruiell, VP of Operations at NAVCO, a leader in physical security systems commented: "We're enthusiastic about Microsoft's vision for Connected Field Service because it has the promise of helping us to continue to bring the service we can offer our customers to even to even higher levels. Working toward future scenarios that include predictive maintenance on our systems opens up new opportunities to automate our processes, and in turn provide an unprecedented level of comfort for our customers."
Conclusion
This is a major release by Microsoft as they seek to capitalise on the Dynamics CRM growth. With the interconnecton between Office 365 and the improvements to Outlook it is almost certain that Microsoft will continue to grow user numbers for their CRM product. The question is whether this is new growth or whether they are attracting customers from other CRM solutions.
It is disappointing that users will have to wait several weeks stil for the connected field service and without the information around licensing some may be hesitant to commit to a solution that could significantly increase costs if they are not careful. Microsoft has a habit of delivering solutions that have licensing that is not always easy to understand and if the wrong decision is made can be costly.
With regards to the Machine learning capabilities this is far from being like IBM Watson's capabilities but it is a step in the right direction. Microsoft will no doubt hype up this element and while the capabilities of the software is improving, until solutions can leverage AI and a higher level of compute power as standard it appears little different from what has been possible before.