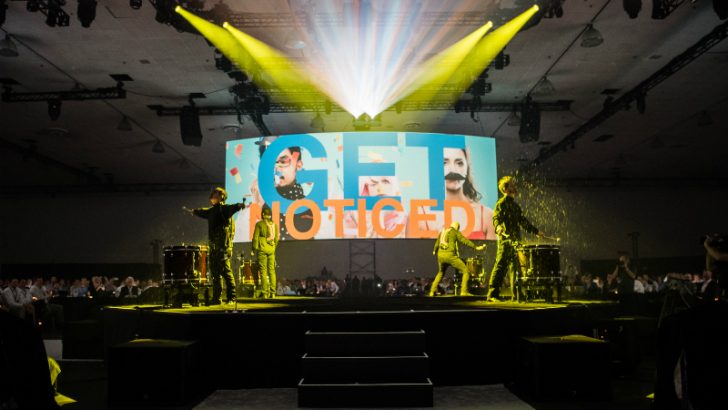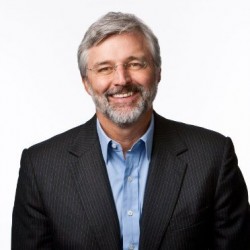 Suiteworld 2016 opened to the beating of drums. Zach Nelson, CEO of NetSuite opened the largest convention in the history of the company. If anyone as in doubt about the strength of NetSuite few in the audience were left in doubt by the end of the opening keynote. The fourth convention to be held in San Jose hosted 8,000 attendees compared to 2,000 four years ago and is an indication of the meteoric rise of NetSuite in the ERP market.
The keynote had two key phases. In the first Nelson banged the drum in a way that left little doubt about how strongly NetSuite is performing at the moment. In the second half Nelson rattled through some significant developments for the "born in the cloud" company.
These key announcements were not the mishmash of announcements that SAP appear to have put together at SAPPHIRENOW but significant improvements for a company that clearly has ambitions on the SAP and Oracle customer base. Though it must be said that Nelson was circumspect about criticising Oracle, aware that Larry Ellison still owns 39.8% of NetSuite directly and 45.45% through various entities owned by his wider family according to the NetSuite latest 10Q filing.
NetSuite heart is getting stronger
It was SAP that bore the brunt of Nelson's oratory as he gleefully announced the rapid 45% growth in 2016 of NetSuite and (almost) commiserated with SAP on their 12% drop. That NetSuite has been able to sustain this momentum is becoming more than impressive with the announcement that they will almost certainly achieve an annualised run rate exceeding $1 billion by the end of the year. Nelson forecast that the actual revenue for 2016 will be $967 million.
He brushed aside the 10.6% growth by Microsoft with a quip about the improvement being the result of acquisitions, but omitted to mention that Oracle's 8.3% growth was probably due to acquisitions as well. If those current growth rates are maintained (and assuming they translate to an equivalent rise in Market Cap), in 12 years NetSuite will have outgrown Oracle.
Nelson proceeded to "wow" the audience with figures from the NetSuite ecosystem. There are 30,000 customers on NetSuite, who carried out 4 million logins in Q4 of 2015 alone and they add around 9 TB of data every day. The partner ecosystem has grown to from 200 channel partners present four years ago to 1,000 now.
There are some concerns though that NetSuite needs to engage better with some of the major system integrators. It does have deals with some such Deloitte in Benelux and Capgemini in France but these are not global and this is where it needs to do better. It will be interesting to see whether there are further announcements around this later on in the conference.
Probably the most remarkable statistic was his claim that NetSuite has customers on each of the 1540 SIC codes, including Coin operated amusement devices (SIC 7933) in the form of Jersey Jack Pinball.
NetSuite delivers more at SuiteWorld
Nelson then highlighted the things that NetSuite has delivered and will deliver over the next few months.  SuiteCommerce was announced last year and he was proud that they have delivered everything promised. The challenge Nelson said was: "to look like a system that is a web site design system." They have accomplished this with a UI that is the same for online, in-store or in the call centre. This same design, he went on, is going to be extended into the core of NetSuite and is likely to be announced at SuiteWorld 2017
He announced the founding of NetSuite Global Ventures, the mission of which will be: "Enabling more people to build apps and bring them to market." Like many other items in the initial keynote this was barely touched on in detail because Nelson has a lot to talk about. There were three key announcements that Nelson felt addresses the three rules of the cloud economy which he described as:
Embed algorithm driven intelligence
Embrace hybrid business models
Operate globally.
Embed algorithm driven intelligence
He announced the arrival of intelligent order management and let Jim McGeever, COO at NetSuite explain the premise. NetSuite is built on transactions, not the customer as in Salesforce, nor on the employee as some HRM solutions are built. This has allowed NetSuite to build some intelligence around transactions and deliver such things as intelligent omnichannel order allocation, optimised fulfilment and automated exception management.
Embrace hybrid business models
For the last five years NetSuite has been working towards delivering SuiteBilling. This is, according to Nelson, the first solution that truly delivers a solution for modern hybrid companies to deliver the billing of any product, service or subscription in a single system. NetSuite has taken this a step further though by building in revenue recognition that is compliant with the upcoming legislation changes due in 2018 with IFRS 15 and ASU 2014-09 (Topic 606).
Nelson believes that this is a market differentiator and that its competitors are nowhere near able to deliver this. His argument is that why would companies want to go through a painful on-premises upgrade when by moving to the NetSuite solution they can gain so many more advantages. It will be interesting to see what other cloud-based financial applications have to say on the matter.
That NetSuite have spent more man hours developing this solution than any other product indicates the level of complexity in the delivery and it will be interesting to see how potential customers view the solution.
Operate globally
The final major update was about NetSuite Oneworld. Oneworld has expanded massively and is now used in 160 countries across the world, in 190 currencies and 20 languages. It operates in 100 tax regimes (of which NetSuite support 50 directly themselves) and has 120 global payment methods and 90 bank payment formats.
This sounds impressive but Nelson is more ambitious. He sees that the flexibility that NetSuite offers for multinational companies delivers a significant advantage over the legacy solutions in place. To that end the solution will very soon (no exact date given) support global entity management for any company and country. There will also be automated intercompany processes which will enable companies to automatically reconcile intercompany transactions.
Other enhancements include the addition of secondary accounting books to enable companies to more easily meet GAAP regulations. There are improvements to the FX module as well.
Two components that are delivered in NetSuite OneWorld 2016 are SuitePayments and SuiteTax:
SuitePayments allows payment partners to build extensible payment solutions that will be consumed by all current and future modules in NetSuite's omnichannel commerce product portfolio. For the first time merchants can enable credit card payments, manage complex alternative payments, offer fraud solutions and conduct EMV card-present solutions globally over a single interface delivered entirely in the cloud, which can drive down costs, consolidate providers and create an unbeatable customer experience.
SuiteTax centralizes all tax functions within the NetSuite modules eliminating the need for tax partners to create page by page extensions within NetSuite to calculate taxes. This architecture creates greater stability, compatibility and compliance for NetSuite customers as they calculate, remit and manage compliance in an ever-changing tax regulation environment while massively simplifying the integration requirements for partners.
Craig Sullivan, Senior Vice President of Enterprise and International Products for NetSuite commented: ""Having pioneered ERP in the cloud, NetSuite continues to innovate in meeting the demands of fast-growing global enterprises with capabilities that enable them to confidently expand into new markets, launch new products or services and adapt to customer and market demands with a unified and agile cloud-based platform. These latest features demonstrate our clear commitment to extending our lead as the #1 Global Financials system and helping our global, enterprise customers operate wherever opportunity takes them and succeed at the pace of modern business."
There is better localization, improved cash management and some new financial management tools and analytics. This includes support for Czech Republic VAT Control Statement and Slovak Republic VAT Ledger Statement. The NetSuite architecture also means that the imminent changes to Spanish and Hungarian VAT can be completed automatically by NetSuite for customers without the need for software upgrades that some legacy solutions still require,
Conclusion
The NetSuite announcements related by Nelson were skimmed over so quickly in a drum roll of features it was often hard to pick out the individuals nuggets. He left the audience in no doubt that the development teams had been working hard to deliver what he hopes will maintain the growth that NetSuite has achieved to date. While the new features and solutions were impressive there was some confusion around what would be exactly available and when.
One example of that was that SuiteCommerce is not yet available in EU and there was no announcements around when that would be the case. This was slightly disappointing and there will be questions that will no doubt be asked of NetSuite later. What is clear though is that NetSuite is on a roll. It is eating into the legacy ERP market at a rate that shows no sign of slowing despite the underlying growth.