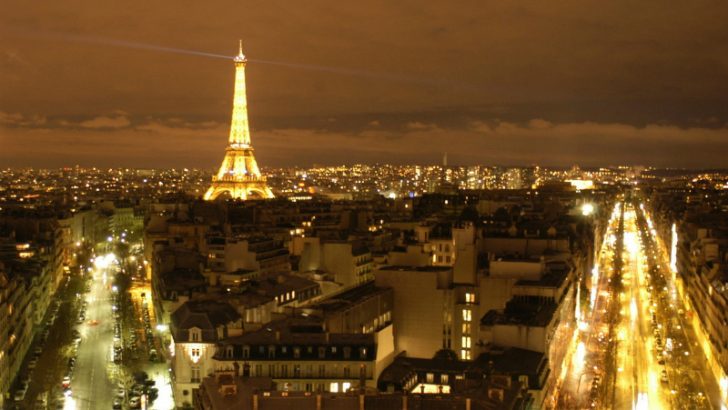 Workday has announced that its French payroll solution will be generally available for customers from March 12 2016. This is the fourth and possibly last payroll implementation it will be completing for a while after the announcement of its partnership with ADP. The other three supported by Workday Payroll being USA, Canada and the UK.
Workday payroll functionality is the link between Workday Finance and Workday Human Resources and allows companies to deliver financial oversight, compliance and reporting on local labour costs. It is not a simple task to complete and the localisation required to meet with local regulation is often significant. Workday were already significantly far down the road to creating the application and, one assumes, had some target customers in mind prior to the ADP agreement late last year.
It is unlikely that the company will spend further development resources on more payroll systems which will probably speed up the development of industry verticals.
Control, flexibility, and insight
The Workday call to action for its France payroll is three words and it is a call to action that Workday will look to galvanise interest in as much as the French motto, "Liberté, égalité, fraternité" does. Barbry McGann, vice president, payroll and time products, Workday commented: "Organizations in France require a modern application to simplify payroll processing and keep pace with recent legislation and a constantly-changing workforce.
"Workday Payroll for France unifies payroll and HR in the cloud, offering customers the control, flexibility, and insight required to gain complete visibility across the business and workforce to help fuel growth."
McGann elaborates on her three word motto in a blog that further explains the payroll solution.
Control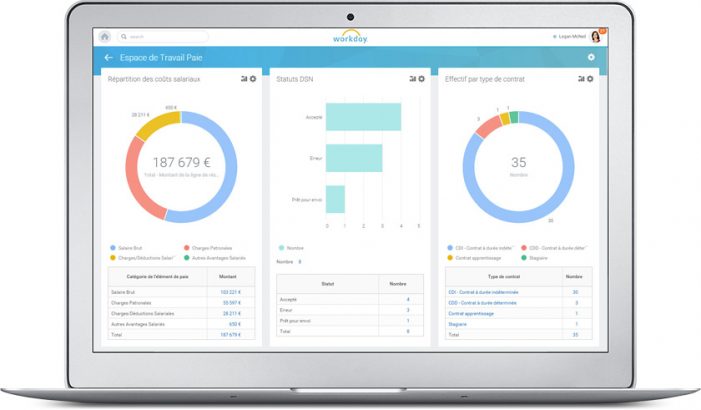 In combining payroll into a single system with HCM and finance, Workday is able to leverage the data stored in each of them for the benefit of its users. With a single source of data the risk of rekeying errors that deliver nightmares to payroll managers in any country are if not eliminated then alleviated considerably. This single view of data means that there is only ever one set that needs to be checked and rechecked rather than multiple data sets.
With the information in a single database Workday Payroll has implemented the newly initiated Déclaration Sociale Nominative (DSN) process. This process became mandatory for many companies in January 2016 and includes social declarations that need to be completed electronically. These include, employee hiring, and leaving, medical leave reporting, monthly changes and other leave such as sabbatical or parental leave. With a single system accessing both finance and HRM data the DSN reporting becomes far simpler.
The solution also supports the Single Euro Payments Area (SEPA) payment-integration initiative from the European Union. With the solution being cloud-based, on-premises upgrades are no longer required and with the Workday single code base, updates can be acquired quickly with minimal disruption to clients during scheduled downtime.
Flexibility
Payroll is rarely simple for most companies and as the fourth payroll system to be implemented Workday already has a complex calculation engines for companies to use on French payroll. While there is little detail in either the press release or the blog, administrators can expect to be able to configure different calculations for earnings, deductions, pay groups, and pay frequencies to support their various needs.
The solution already has self-service and mobile access. This allows administrators to access the system from any location securely with the supported devices such as an iPad. Employees can also view their payslips in the comfort of their own home if they wish to. Administrators can process or approve from any location and no longer needing to be tied down in an office they will have greater freedom of movement around company locations.
Insight
Workday support of real time analytics means that administrators are now able to bring to life far deeper insights into their company labour force. With the integration into finance an even greater number of data sets can be reported on.
It will also enable administrators to note the impact of compliance changes on the company or employees through simple reporting from a single dashboard. These features are already available for administrators in the US, Canada and the UK and can now be delivered in France
…and where next for Workday Payroll
This is the interesting part. While Workday has probably stopped development on other payroll systems companies can expect to see similar functionality from the ADP integration as data flows bi-directionally between the two solutions.
It will be interesting to see what differences their users are able to see in order to compare the two solutions. If Workday are able to produce significant differences then there may be multi-national customers who consider requesting further development from Workday on their payroll solutions.
Conclusion
For French companies the creation of this system gives Workday a major boost to its efforts to win business in a country that can be hard to crack. For multinationals with a significant presence Workday will hope that they will start to use the solution.