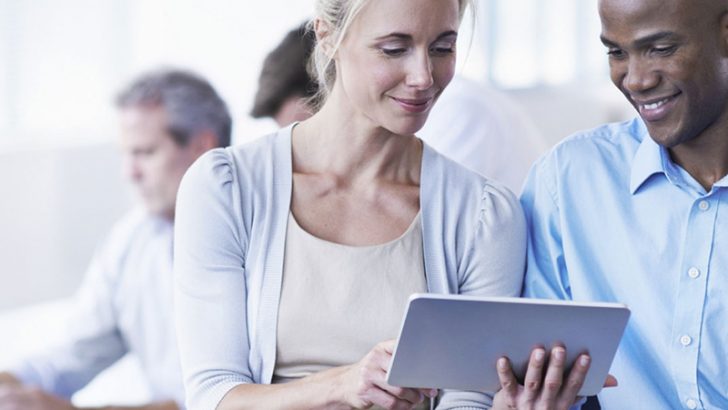 Savings as a Service (SaaS) vendor Coupa Software has announced the latest updates to its cloud platform. What makes this especially interesting is that Coupa crowdsourced many of the feature requests from customers from its Ideas Forum and Customer Advisory Boards. Other enhancements were put to a customer vote to decide what should be included and what should be left out.
What is in Coupa Release 14 and Coupa Open Business Network Release 14?
This is the first major release of the Coupa platform since June 2015 and as such the new feature list is substantial. According to the press release the releases break into three groupings, those voted on by customers, those from the Idea's Forum and Customer Advisory Board and finally, key updates to the underlying platform.
Among the features that got the most votes are:
Expenses – Add an Approver: This bring expenses in line with Coupa Procurement and Coupa Invoicing. It is designed to speed up approval of expenses to meet internal compliance rules.
Application-wide – Additional Languages: Multi-language support has been extended to include Chinese and Czech. This takes the support for languages across all the Coupa products to 23.
Open Business NetworkTM – Additional Countries for Compliant e-Invoicing: e-Invoicing is a key measure to reduce cost, speed up payments, integrate suppliers more closely and meet compliance requirements in multiple countries. Sweden and Switzerland have now been added to the list of countries where e-invoicing is accepted.
Suite Synergy – Updated Visual Design: A new visual design including colour schemes, typefaces and new icons has been added. This will make it easier to roll out to mobile devices.
Other features added into Coupa Release 14 include:
 Procurement – enhanced desktop receiving via email (Coupa actionable notifications)
Platform – email management for visibility into send and bounce status
Invoicing – improvements to enable buyer-side tax coding
Inventory – print packing slip, pro-forma invoice
Inventory – improved cycle counting
Coupa Sourcing has had a range of new features added that were selected from the Ideas Forum and Customer Advisory Boards. These include:
Edit Running Events: Making it easier to notify customers of new information during an event
Seal-Bids Support: Removes the risk of a bid being opened early and provides suppliers with the confidence that they are working on a level playing field
Edit Supplier Notifications: The ability to customise supplier invitation emails to match customer event's needs.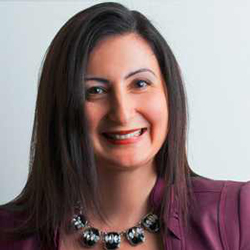 "We're proud of the spirit of collaborative innovation that runs through Coupa Release 14," said Raja Hammoud, vice president of product marketing and management at Coupa. "Crowdsourcing the best ideas from across our wonderful customers and wrapping innovation around those ideas is key to our number one core value of ensuring customer success."
Listening to customers is nothing new in terms of product development although it does have its risks. Often it is only the most vocal customers who are listened to and they rarely represent a significant portion of the user base. In addition by the time customers ask for a feature it is because a competitor already has it
Trying to then chase the competition to add in features that they already have takes times and costs money. It also means that vendors are not focusing on what is important for their product and are just making a "me too" solution. That said, some companies, such as Microsoft, have been incredibly successful being second into a market rather than first. The question for Coupa is can it continue to be second when it comes to important features or should it be taking the lead?
Leveraging the platform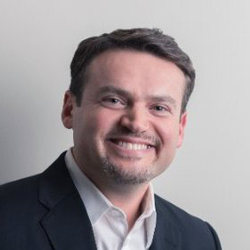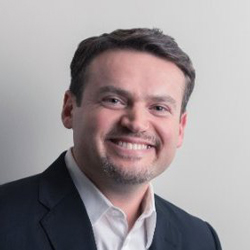 One of the key benefits of owning a cloud platform is the ability to make it work for customers. This is something that Rob Bernshteyn, CEO, Coupa is keen to impress on anyone who will listen. "Coupa Advantage is about cost avoidance and saving companies money.
"We start by stopping people buying stuff that they would have purchased before and instead get better deals by negotiating with suppliers using a centralised purchasing contract for large quantities. Customers then purchase using that mechanism and get greater savings than they would otherwise have achieved. This is great for the small to medium size companies on our platform."
This approach has been successful in attracting people to the platform to begin with and now Coupa is moving forward with taking advantage of that. The e-invoicing is a good example of this. It is not just about meeting compliance and speeding up business but enabling Coupa customers to keep data within the platform.
Coupa is not alone in this approach. At Xerocon, Xero CEO Rod Drury talked about how customers were beginning to trade across the platform because it was easier to invoice people on the same software where you could be better integrated than those on other platforms. For Xero there are other benefits. Drury talked about the opportunity to use the platform to provide customers with more intelligence in the channel around the credit worthiness of companies.
By comparison, Bernshteyn is willing to talk about using big data analytics to understand what people are buying in order to improve central purchasing but has not gone down the credit worthiness line yet. It will be interesting to see if he does look at that, especially given the success of Ormsby Street with their CreditHQ product.
Another difference between Coupa and Xero is that Coupa sees itself moving comfortably up into the ERP space through partnerships and dealing with mid-sized and large enterprises. Drury is less sure of this because he believes it runs the risk of forcing Xero to change their current sales model.
Conclusion
This is the first update in 9 months from Coupa and it will play well with their user base that they have included key features that were voted on by customers and from the Ideas Forum. Like other cloud vendors they are beginning to realise the power of the underlying platform. It will be interesting to see just how well they can exploit the platform and tie their customers closer together.