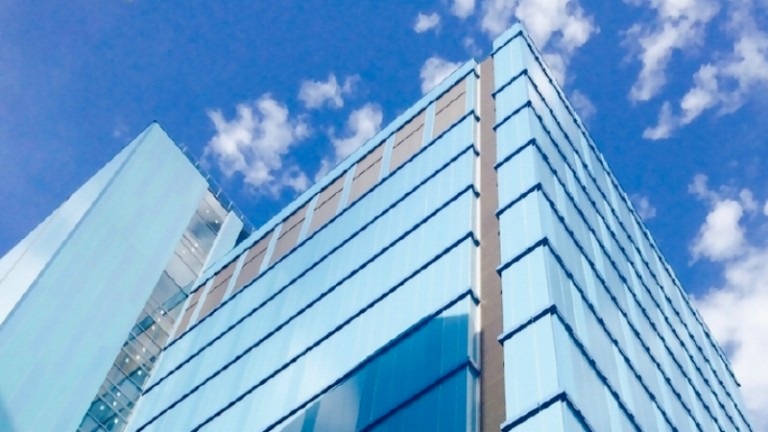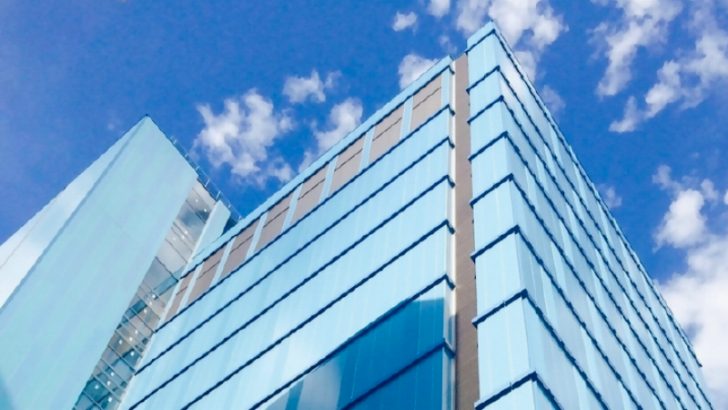 NTT Communications has announced the opening of a new data centre in Osaka. The Osaka 5 Data center is located in the heart of Osaka close to transport links and it is NTT Communications fifth data centre in the Kansai region of Japan. The data centre consists of 11 floors, and has approximately 3500m2 of server rooms, which will allow the addition of up to 1600 racks. It is located less than an hours drive from Osaka airport and within a four minute walk of the nearest train station.
The new data centre is the latest to offer the Nexcenter™ data center services and has been built with an impressive triple natural disaster protection.
Earthquake, Tsunami and flood  protection
Most modern Japanese buildings are built with earthquake protection. Osaka 5 is no exception and contains two defences against seismic occurrences. The primary defence however are seismic dampers which minimise any up and down movement on the building in the case of a tremor.The second is a seismic isolation device, installed between the first and second floor lessens which the impact of shaking upon the building by up to 80%. Being installed high up protects the system from flood damage in case of there is also flooding during seismic activity.
The earthquake protection is not solely restricted to the building though. In the event of such as event the datacentre requires both power and communication to continue functioning effectively. There are multiple sources of electricity from separate power substations and both communication and power cables are protected within a larger quake proof cable tunnel designed to avoid damage from both earthquake or road construction.
Any vital equipment for the data centre is also located at least seven metres above ground level. All the electric power equipment, communication facilities, server rooms and other important facilities are location on the second floor or above. The data centre provides rental office space for customers with back up power provided by a gas turbine generator.
Green Credentials?
The NTT press release stated that Osaka 5 has realized 1.3 of Power Usage Effectiveness (PUE) achieved. This has been achieved through the use of an efficient water-cooling system for high density ICT equipment, an indirect free cooling system and hot air aisle containment. This appears to be a rounding off of the actual figure as NTT's own design figures state that the PUE value is actually 1.38.
The lower figure is where most technology seems to place the latest data centres although IBM are achieving PUE figures of closer to 1.2 in some data centres. These lower figures are often due to the environmental location rather than latest technology though. It is not clear why NTT have the discrepancy between the two figures and they will hopefully clarify in due course.
Networking across Osaka
On opening the data centre will be connected to multiple carriers and will also have a direct connection to NTT's major data centre in the region which is an NTT Internet Exchange (IX). In addition to this from March this year all five Osaka data centres will be connected with a low latency 10 Gbps meshed network allowing customers to locate servers in multiple locations across the city to reduce risk should a single location become compromised for whatever reason.
Conclusion
With the recent Bit-Isle acquisition by Equinix, NTT has a competitor in its home nation that can seriously compete with it for multi-national customers. The announcement of this latest data centre with modern technology will ensure that it keeps its advantage over its American competitor. Equinix/Bit-Isle has a single data centre in Osaka that was opened in 2011 and is unlikely to have the same level of facilities as this latest addition by NTT.
As more and more companies move their data facilities into the cloud and to telecommunication providers facilities NTT has been consistently adding to its footprint. This latest announcement sees it capable of offering modern, quake proof facilities to the financial and manufacturing companies headquartered in Japan and with the new network across Osaka will further cement them as the first choice for many companies across the region.