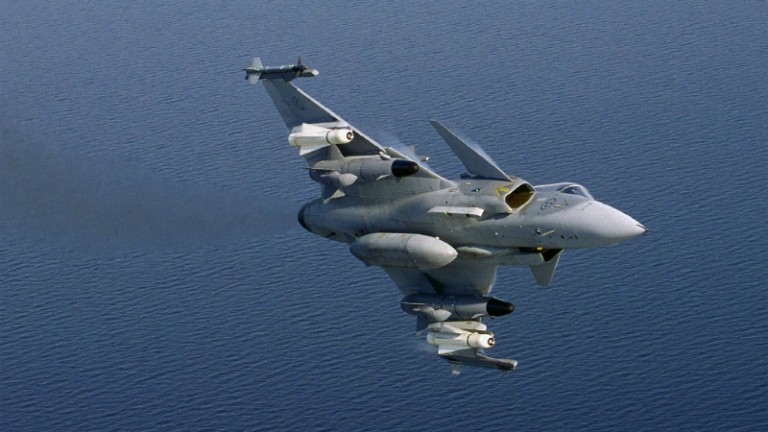 Fresh from the signing of a US$245 million contract with the Brazilian Ministry of defence for its Gripen fighter system including 36 Gripen NG airplanes, Saab has signed a deal worth more than $US1.3 million with IFS. The deal with IFS is to deploy its ERP solution, IFS Application 9 in not just the Saab Aeronautics but also SaaB Grintek Defence in South Africa.
With more than $US1.3 million (SKr 11m) in licenses alone the deal is a significant win for IFS, though it is another that comes from a company with Scandinavian heritage.  While the deal extends to its majority owned subsidiary Saab Grintek Defence in South Africa it is perhaps not as significant as the recent win of CSR Puzhen Bombardier Transportation Systems in China. Which saw the joint venture company between Bombardier Transportationand CSR Nanjing Puzhen Co. Ltd select IFS Applications 9 as its core ERP solution. The value of that deal was not made public though.
Saab has been a customer of IFS since 2008 and this will not doubt see Saab upgrading is existing solutions to the new version. IFS maintains support for historic versions and while this is not a new customer it is recognition that the latest version provides significant advantages over the older one. Saab CIO Mats Hultin commented "We became interested in IFS Applications 9 and its capabilities to help global enterprises ensure improved cost efficiency."
"We believe that the new version and its layered application architecture will support our long-term objective of achieving the industry's most favourable cost-value benchmark."
The implementation in South Africa is new though and demonstrates that the IFS solution is capable of supporting multi national companies outside of Scandinavia and Europe, the IFS heartland but also elsewhere in the world. The win in China also shows that its solutions are capable of supporting the far east and China especially.


IFS Lobby will no doubt be part of the implementation. This feature, introduced in the latest version allows the front end to be matched against each individuals role, providing information and access to key tasks, saving time and bringing the efficiency that Hultin refers to. The multi layered architecture allows companies to configure software settings rather than develop the application to fit their needs. In the latest version IFS has ensured that companies such as Saab no longer need to rely on so much bespoke code for their deployment, replacing much of the functionality required as part of the core product that can be set up by Business analysts and users rather than developers.
IFS Scandinavia CEO Glenn Arnesen commenting on the announcement said, "We are very excited to embark on this project together with Saab. Flexibility is a fundamental principle for us, and the layered application architecture of IFS Applications 9 provides a new level of openness that is ideal for global enterprises such as Saab. We are also very pleased to extend our ERP to Saab's South African operations, drawing on our global network of resources to empower large enterprises with scalable solutions that support business transformation."
Conclusion
It is important that IFS do not just continue to win new customers with their software but also retain the existing one.  Legacy software implementations are more at risk from the new born in the cloud vendors stealing market share from established on-premise vendors such as IFS, SAP and Oracle.  This is less of an issue in defence where companies are more security conscious and have a greater preference for retaining on premise systems.  IFS can offer a cloud hosted solution through their agreements with Microsoft Azure although SaaB did not select their option.
What will be interesting in 2016 is whether IFS can continue to retain its IFS 7 customers, upgrading them to IFS 9. While it maintains a 90%+ satisfaction rating amongst its customers this seems likely to continue (based on its recent customer satisfaction survey responses). However with significant investments due from private equity following its acquisition it is entering a pages where it will need t maintain its cultural identity and ability to execute as it expands. As IFS looks to expand it will need to be careful not to leave some of its customer base behind to be snapped up by others. There is also the threat from companies like Workday, that might take elements of the ERP solution, such as HRM and finance away from the IFS core in larger companies, something that it has been doing with some success against SAP and Oracle over recent months.