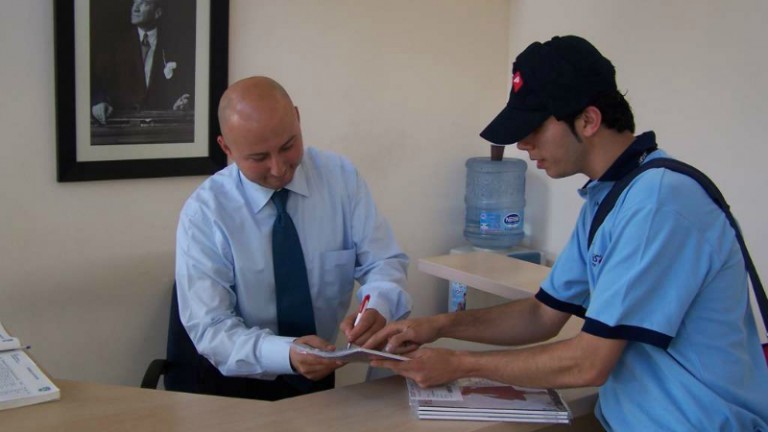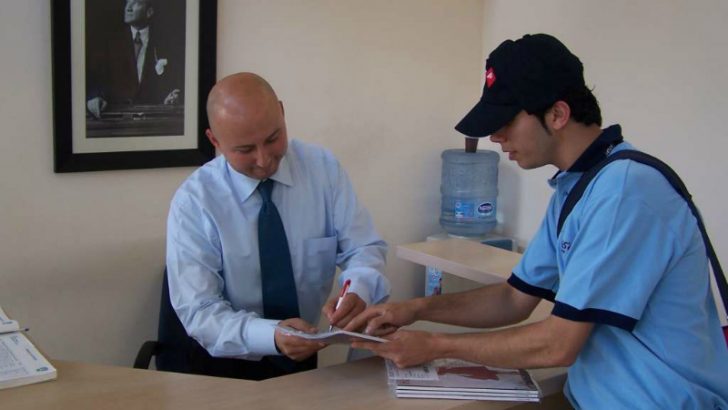 How many delivery drivers have iPhones?  Actually it seems to be quite a lot.  What is surprising is how many apps are in existence already to help delivery drivers with their job, assuming that they have iphones.  Infor has now released a new app, Infor Distribution Proof of Delivery (PoD) to add to this collection that combines several features that delivery drivers and distribution companies will be looking for.
Companies that don't already use Infor solutions can take advantage of this software through Infor ION. The middleware platform will allow Infor Distribution POD to integrate with several other ERP solutions. This allows the application that sits on the drivers iphone to communicate with and update the company ERP solution in real time. Infor Distribution PoD doesn't just help the company through the collection of proof of delivery signatures it can also help managers organise multiple drivers, selecting routes and deliveries that are most appropriate for each driver.
The solution works best when coupled with Infor Distribution SX.e, it is fully integrated with that software also requires it to be at version 6.1.060 or higher to function properly.  The software works at two levels, manager and driver. Managers are able to organise the deliveries based on driver profiles. If the manager himself is mobile he can use the app to be updated about the progress of his/her drivers in making their deliveries, managing and updating delivery/collection runs as appropriate. The inference is that managers will be able to reroute drivers who are ahead of or on schedule to cover those who have fallen behind schedule due to traffic or other reasons.
For the drivers relevant customer details can be displayed quickly and easily and the app makes it possible for them to collect signatures on delivery, return the POD back to the ERP solution quickly. The software can also display maps, routes and is able to capture images should it be necessary, for example due to package damage or other reasons. Through the software it is also possible to deliver alerts to drivers, for instance making them aware of weather warnings or other changes.  While the solution many not be as advanced as that offered by Oracle the gap is narrowing quickly. While managers will be able to track drivers through the progress of their deliveries it was not made clear whether the solution also includes geographic tracking that will enable managers to tell exactly where there drivers are.
Future enhancements could include measuring and returning carbon emissions as a result of deliveries, helping companies to identify carbon emissions. While Infor has  corporate citizenship program it  has not  joined the American Business Act on Climate Pledge. As a company that will be delivering more ERP solutions in 2016 through its cloud than on-premise it should look to improve its green credentials and it will be interesting to see what announcements are made in the coming year as the green agenda is likely to get a higher visibility.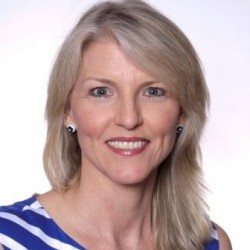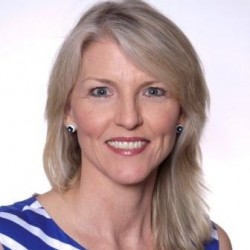 While it may be surprising that the application is only available on the iPhone device Infor will also be releasing an Android application soon, though no specific launch data has been announced. Unlike many other companies the deployment of mobile applications by Infor seems to be focused on delivering the look and feel for each device rather than a single HTML5 deployment. Infor Mobile field service, released last year for instance was initially deployed on Android and Windows tablet devices, with other operating systems to be supported in 2016.
Infor Distribution PoD does compliment Infor Mongoose, the application development framework that will allow companies to extend the functionality of the software with their own applications.  Mongoose will allow companies to develop and deploy their own solution that can integrate with Infor Distribution PoD enabling them to develop a solution that delivers an even greater competitive advantage.
Kelly Squizzero, senior director, Industry & Solution Strategy, Infor Distribution commented, "Distributors are always looking for tools to create a competitive advantage, so the ability to track, trace and document deliveries in real-time should prove to be an invaluable resource. With Infor Distribution PoD, distributors can prove that deliveries occurred and quickly settle payment claims,"
"Infor Distribution PoD was developed to meet the growing industry demand for using mobile applications to streamline processes and ensure customer satisfaction."
Conclusion
This announcement by Infor, is interesting in that it demonstrates the strength of the Infor solutions as separate components. As we enter 2016 Infor has created a solution, that while no born in the cloud can take pieces from any jigsaw and slot them together to make a picture that is not only unique but also delivers something that delivers an advantage to its customers. In 2016 Infor will be releasing its Cloud HCM solution and later in the year a finance solution that has been developed specifically for the Cloud.  With Infor Ion and Mongooose they will not only be able to integrate these new solutions to their legacy software but also to new acquisitions and software development.
While the challenge for Infor is that with several separate ERP solution the cost of development will remain high, the integration they have created between them means that new solution are able to slot into any part of the Infor family. It will be interesting to see whether Infor need to supplement their arsenal with another large company such as their recent acquisition GT Nexus or look to acquire small start-ups that will fill in and extend their existing solutions.