In trying to watch the same TV through different mediums one realises that the transmission times can vary wildly. The delivery of cable versus internet versus traditional broadcasting indicates that some transmission methods can be much slower than others. Tata has demonstrated its OTT (over-the-top) service can transmit live broadcasts over the internet reducing a lag that could be as long as 25 seconds down to an almost instant feed.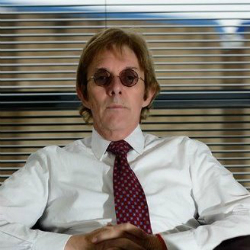 For Formula 1 where instant communication can be important means that decision times can be cut significantly using this latest technology. Tata completed the trial during the recent Singapore Grand Prix sponsored by Singapore Airlines. It delivered a live trackside feed to the Formula One Management Technical HQ in Biggin Hill, UK. Coincidentally Biggin Hill has a history of communications testing as it was also used for early wireless testing before the first world war including the first air to air telephony and Radio direction Finding (which would later to become RADAR).
John Morrison, Formula One Management's Chief Technical Officer commented on the results by saying: "It is very interesting to prove that, with the latest equipment and techniques, it is possible to achieve an online delivery of additional content with no delay relative to the main live programme on the screen."
This was the third test following the delivery of a live 4K TV feed during the 2014 Formula 1 season over the Tata Communications network. This latest test delivered the feed using multiple bit-rates  to provide a live viewing experience no matter what the destination technology was being used. For consumer's and businesses this could mean that in the future broadcasting can be delivered to tablets, desktops or mobiles in the same instant ensuring that news reaches individuals at the same time everywhere.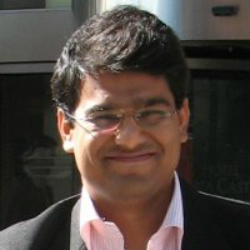 This may sound trivial and yet ensuring that employees receive critical news at the same time regardless of location of medium used to receive it is gaining importance in the modern world.
Working with Formula 1 Tata has been able to push at these boundaries as Mehul Kapadia, Managing Director of F1 Business at Tata Communications, commented: "Technology continues to evolve at great speed and that is why we, together with Formula One Management, continuously work together to test new capabilities. Delivering a successful low latency feed to an app is another landmark step in our shared innovation journey."
Tata Communications has fibre connecting 240 countries including all the Formula 1 Grand Prix locations and this latest breakthrough it will be able to improve delivery to broadcasters across the globe.
Conclusion
It is always interesting to see the scramble to work with Formula 1 entities by technology companies. The reason is that they not only have deep pockets but also look to leverage the software and hardware provided to the very egde of its capability and behind. The lessons learnt by those vendors are invaluable. For some, like Tata, they take this a step further and push their R&D into new directions that will ultimately benefit their corporate clients.
The announcement demonstrates the Tata capability to deliver content across the globe in any format simultaneously. For many this will be interesting but hardly disruptive to their industry. For others it could make a significant difference. The timing of transmission of sporting events can be critical as was shown in the 1973 film "The Sting" with Paul Newman and Robert Redford. While not condoning the criminality of that enterprise it does clarify the potential importance of instant feeds in some industries.