Xero has finally launched its Apple Watch app, first announced in August at Xerocon in Melbourne. It has taken longer than expected due to some issues with early releases of the Watch according to Luke Gumbley, Xero Mobile Manager in his blog. It does seem however that the wait has been worthwhile.
The challenge of watch apps is trying not to deliver too much information as they have a limited screen size. Xero has focussed its attention on delivering functionality that helps with the bane of most small businesses, cash flow. The Small Business Organisation in the US revealed that only 33% of small businesses survive more than ten years and the cause for many failures is cash flow and the statistics are similar globally. Using 3D Touch the new app enables a business user to quickly access key information about their accounts.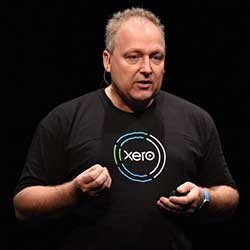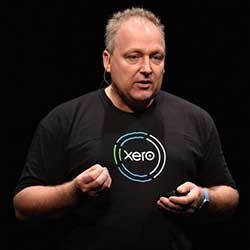 The home screen delivers a bank balance with the ability to quickly look at the recent transactions that have impacted it. It also allows users to look at their balance as quickly as they might look at the time, delivering key information in an instant without the need to access an app or ATM machine.
Watch apps are also useful for notifications and Xero have also thought of this. Transactions can be flagged to notify so if you are waiting for money to come into your account before committing to a new investment the information is there instantly, without the need to interrupt a meeting. In fact it can add to a negotiating position in the right meeting.
Rod Drury, CEO, Xero  commented: "The next step in cloud accounting is information at your fingertips. With 3D Touch and Apple Watch we're turning consumer technology into a vital tool for business owners, connecting them to the pulse of their business and allowing them to be more responsive to their customers. It's so cool that we can use Apple Watch to give business owners back valuable time"
While not every business owner will have an Apple Watch, this is merely another on the journey for wearables that deliver timely information to business owners anywhere and at any time. Gumbley added: "Xero is used millions of times a week on iPhones and iPads worldwide. The majority of Xero users, over 70 percent, access Xero's app already on their iPhone or iPad, so Xero for Apple Watch will provide even more freedom to businesses embracing mobility.
"More small business owners will be updated on the go, with financial information and banking notifications available at a tap or a glance they can see when banking lines have arrived, reconcile and move on, anytime, anywhere".
As more and more software solutions deliver apps for the Apple Watch users will have to decide what is most important for them to use. The interaction between Watch apps and the potential for alerts to overwhelm could become an annoyance and it will be interesting to see how this space develops, especially as notifications increase in frequency and users start to decide what is most important to them.
However the Xero app, locked through biometric security of a thumbprint does mean that access to bank details, very useful for small businesses is quickly available without the need to remove a phone from a pocket to look at it.
There is more to the app than just these simple tools though. It is capable of accessing multiple bank accounts, delivering information about both bills and invoices should users wish to drill down into the details of transactions on their accounts. While it is not intended to deliver the same experience as the iPhone app or desktop version Xero do hope that it meets the casual use during a working day so that those apps do not have to be accessed as frequently, saving time for business owners.
Conclusion
The Apple Watch app will not be for  everyone to use, but the growing number of apps available means that Apple have created an ecosystem of marketing partners for their weable device. It will be interesting to see how long before one of the alternate options starts having apps developed for it as well. Xero make no mention of an Android version for their wearables but one assumes that it will be developed if there is sufficient interest.
While there are not yet enough reviews on the iTunes store to gauge the response Xero did select some trial users. One such small business owner is Emma Lomax, Founder of Emma Lomax London, a maker of embroidered accessories who commented: "Being able to use Xero on my Apple Watch, means that I can manage my cash flow more efficiently from my wrist and keep up to date on relevant information and updates throughout the days."
It will be interesting to see what new features the user base request in the Apple Watch as until the app is out in the field its usage and value is hard to measure. The Xero business forum is one location where users can update their ideas and it will be interesting to see how the requirements develop over the next few weeks.
In our limited experience of the Apple Watch the most effective apps are those that you merely need to glance at from time to time that deliver benefit. The most commonly used app is direction finding, which stops people having to hold a phone, perhaps Xero have found a niche with direction finding for your business in this new release.