What is the difference with T-Systems in Control
The main reason for having a data Trustee is that Microsoft will be unable to have access to any of the data stored within the data centres. This means that although it may receive subpoenas in the US for data from German companies to be made available to the courts in the US it will be unable to comply not just unwilling to comply. This is different from the UK at the moment and it will be interesting to see whether this model is one that other companies follow in the future.
If Microsoft opens data centres in France for instance it will be interesting to see whether it partners with Orange Business Services in a similar deal. The advantage for Microsoft is that it accelerates the program of implementation significantly by doing this, as well as answering the most common criticism by companies.  The model may also be copied by other cloud SaaS vendors in the future.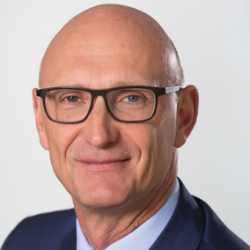 Timotheus Hottges, Chief Executive Officer, Deutsche Telekom AG seems to believe that this strategy may also spread to other companies and countries by saying: "Microsoft is pioneering a new, unique, solution for customers in Germany and Europe. Now, customers who want local control of their data combined with Microsoft's cloud services have a new option, and I anticipate it will be rapidly adopted."
Potential customers likewise seem to support the strategy with Dr. Arthur Kaindl, General Manager Digital Health Services at Siemens Healthcare commenting: "Microsoft's latest offering addresses companies who need to comply with the most stringent privacy regulations. It now enables us and our customers to scale and to successfully implement new business models even broader."
With two data centres in Germany Microsoft will be able to implement failover protocols that will ensure that the data always remains within German borders, easing one of the headaches that many companies face as they store data in the cloud.
Conclusion
This announcement was overdue and one wonders whether Microsoft will now accelerate their expansion further with more announcements as well for other European countries. This will potential pose problems though for other companies who already offer Office 365 in these countries as Microsoft may well start to take business, both potential and actual from its channel once these data centres are live.
Microsoft's solution to the German data sovereignty problem is innovative and it will be interesting to see whether other companies follow suit. The problem for multinational companies such as Rackspace, Equinix and Verizon is that it will give the in country Telco's an advantage as they seek to gain market share.