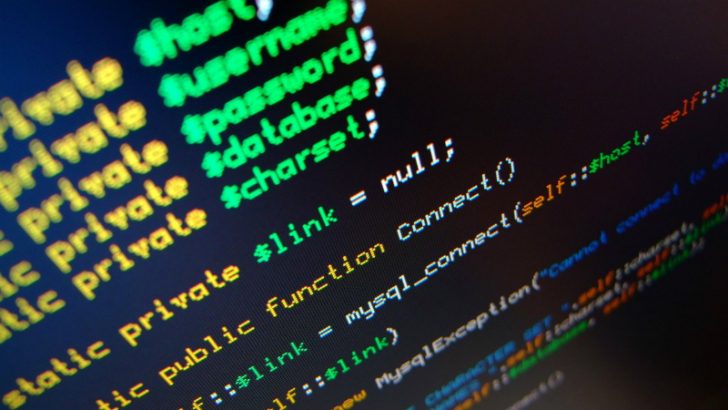 Oracle has announced the latest version of MySQL. MySQL 5.7 is now publicly available and can be downloaded at http://dev.mysql.com/downloads/ from October 26, 2015. The new version offers greater performance with Oracle claiming up to 3x the speed and several new capabilities including JSON support and MySQL Router which allows application to connect to multiple MySQL databases.
MySQL 5.was released in February 2013 meaning that developers have waited a considerable time for this latest dot release. that delay has enabled many of the MySQL competitors to make inroads into the MySQL customer base which explains why Oracle has included so many new features and significant enhancements in this dot release. The significant enhancements include:
Enhanced Speed: In benchmark tests using SysBench Read-only Point-Selects, at 1,024 connections, MySQL 5.7 delivered 1,600,000 queries per second (QPS) —  3x faster than MySQL 5.6.
Optimized InnoDB: New capabilities include increased performance and concurrency, enhanced on-line operations, spatial indexes, native partitioning and more.
More Robust Replication: Enhancements to MySQL's replication features include multi-source replication, enhanced Global Transaction Identifiers (GTIDs), and improved multi-threaded slaves for better scalability and availability.
Enhanced Optimizer: A new MySQL optimizer dynamic cost model provides better query performance and greater user control.
New Native JSON Data Type and JSON Functions: Allows for efficient and flexible storage, search and manipulation of schema-less data. Enhancements include a new internal binary format, support for easy integration within SQL, and index management on the JSON Documents using generated columns.
Performance Schema: Enables instrumentation for memory, transactions, stored routines, prepared statements, replication and locks.
MySQL SYS Schema: Provides helper objects that answer common performance, health, usage and monitoring questions.
Improved Security: Delivers easier and safer instance initialization, setup and management.
Expanded Geographic Information System (GIS) Support for Mobile Applications: Provides spatial index support in InnoDB, GeoJSON and GeoHash support.
Tomas Ulin, vice president, MySQL Engineering, Oracle who will be delivering a webcast on  November 11, 2015, at 9.00 a.m. US Pacific Time about the new features, commented:
"MySQL 5.7 delivers a wide range of innovations allowing developers, database administrators and DevOps teams to build and manage next-generation Web and cloud-based applications capable of processing ever increasing volumes of data.
"MySQL 5.7 builds upon Development Milestone Releases that have enabled users to preview, test and provide feedback during the development process – and as a result, this release has been a collaborative process involving many members of the MySQL community."
Ulin will also be speaking about the latest release at MySQL Central @ OpenWorld in the annual "State of the Dolphin" address in San Francisco on Monday, October 26 at 4.00 pm.
Is it fast enough?
It will be interesting to see whether diehard MySQL developers now consider a move to Amazon's Aurora. Launched earlier this year it was billed as 5x faster than MySQL and with the latest release only managing a 3x improvement it appears to have the edge in speed over its older rival. As developers look to build and test applications in the cloud, Amazon Aurora may become a path that some choose to take rather than staying with MySQL despite the enhancements.
Over the last two years MySQL has not stood still and several developer releases have constantly moved the product forward it. One of the benefits of open source is that many developers have had input into the process, both from the point of view of feedback but also testing.
The enhancement also appear to please some of the serious corporate users of the database with Nicolai Plum, senior systems architect, Booking.com commenting: "Booking.com's initial testing of the Development Milestone Releases has shown promising improvements that will enable us to perform online configuration and schema changes with less downtime.
"The multi-source and parallel replication improvements in MySQL 5.7 GA will help us to continue scaling our global e-commerce business with ease and we look forward to deploying it soon."
MySQL Router also available
MySQL router is a new open source software, licensed under GPL and forms part of the application stack. Applications connect to Router, which then passes the database query to the correct database on a MySQL farm, allowing applications to talk to multiple databases, something previously not possible.
MySQL Router also provides cross language support for MySQL Fabric but Fabric is not required for using MySQl Router. There are two major use cases for MySQL Router, the first is for high availability where it is possible for MySQL Router to be configured so that if a primary database fails traffic can automatically be routed to a second without an application error. The second use case allows load balancing across database services with read only queries performing transactions with each database server in turn.
Conclusion
This long awaited and eagerly anticipated announcement will be no surprise to the developers who have been working closely with the open source software for a while. An active forum means that information around the new releases and beta code is pushed out for developers to test extensively. The enhancements in GIS and JSON will be especially welcomed and while speed improvements may be not as much as hoped for the new features of MySQL Router make it far more scaleable and a serious contender for enterprise use.