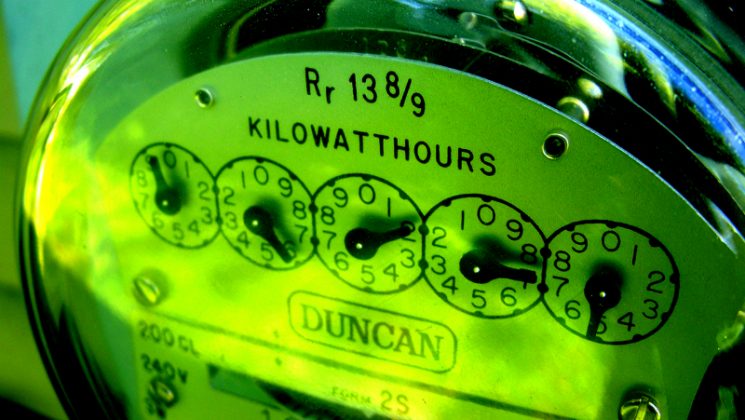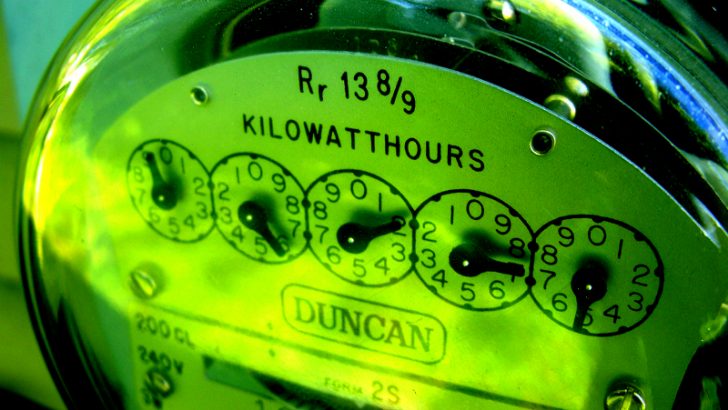 Centrica has chosen Workday as part of its global transformation strategy to move from on-premises technology to Cloud based solutions. Workday's Human Capital Management (HCM) was chosen to replace its existing on-premises HR solution provided by SAP.
Centrica fed up with SAP
While there is no indication that Centrica are fed up with SAP in the press release the history of SAP and outsourcing partners at Centrica does not make for happy reading. In 2008 Centrica sued Accenture for £182 million for its SAP billion project. The case was finally settled out of court in September 2011 by Accenture who disputed the claim but failed to get it thrown out.
Centrica also had a merry go round for its existing suppliers in that same year with T-Systems losing the contract to supply Desktop and data centre services, but it started supplying SAP cloud services and smart grid technology.
Centrica continued to invest in SAP software though with a self service HR portal going live in 2012. In 2013 Cap Gemini who own the right to offer support for SAP across Centrica in a five year deal (Source: Computer Weekly). While that deal is no doubt still in place as Centrica are only passing across HRM responsibility to Workday, one suspects that the self-service portal will be retired quickly. The question is whether this is a tactical move by Centrica or a strategic one that will see enterprise finance follow HR in time.
Why workday?
The reasons given in the press release were fairly innocuous at first glance. Underpinning each is an interesting background that we explored with Workday last week, speaking to Phil Wilmington, Co-President at Workday and responsible for Global Sales operations.
Workday has a single code base, not only that but they have solved the technical issue of updating multiple data centres and companies within a few hours of the first upgrade. This feat is one of the selling points shared by both Salesforce (a partner) and Netsuite (a competitor), but not by many other "cloud" solutions that other companies deliver.
What this means is that for global corporates they can be sure that functionality in one region is always identical to another and any changes will be swiftly replicated across the globe. This helps standardise procedures across the globe increasing productivity and releasing expenditure on expensive IT change programs, that merely patch legacy software.
Workday was not just built for cloud it also has embedded analytics and is mobile first. Wilmington sees this as a key advantage and he believes this is one of the key reasons for the success of Workday to date, he commented: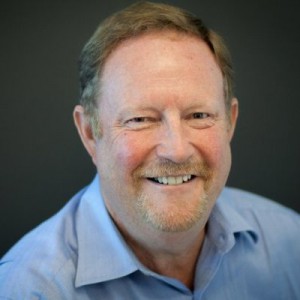 "Workday has already established itself as a leader in the cloud in transactional systems, over 1000 HR customer and over 160 financial customers. So the platform itself has proven it's the leader in transaction processing for both HR and financials.
"The opportunity that this presents is that the company is able to deliver for its customers not just transactional but analytical applications using and leveraging the same technology stack and that has never been done in the industry before."
In comparison other solutions often have analytics built on the outside of the application, or companies use third party analytics software to deliver the results, such as Microsoft Power BI, Birst or RapidMiner.
These third party applications are often able to look into other data sources. This is something that Workday is also able to do although how extensive those integrations are needs to be clarified. Alternatively companies like Salesforce are integrating their analytics, such as Salesforce Wave into their core application.
Workday offers a solution that makes analytics available to the business user straight away, if they take both Financial and HRM solutions, then the analytics is already available between the two applications as they have a single data set that is available to both.
Implementation or Transformation
Workday do not have a channel and Wilmington was keen to stress that they do not believe in implementation partners, preferring instead the word transformation.  Aon Hewitt, the HR consultancy will be working with Centrica to not just implement the solution but to transform the HR services within that organisation.
Workday expend a lot of effort in making the implementation as easy as possible. They have automated as much of the process as they could but still allow the SI's they work with to concentrate on improving the HR functions and processes within each organisation they work with.
Centrica have not yet opted to take the financial element from Workday, but this would no doubt be a far larger project and the integration to the Centrica billing systems is one that won't be decoupled or completed overnight. It was therefore interesting to hear what Wilmington had to say about where he saw Workday fit within the Enterprise cloud software ecosystem.
One of five clouds
Wilmington does not see Workday as the panacea for Enterprise, delivering everything that the legacy systems such as Oracle and SAP aim to deliver but something that first into the cloud ecosystem as a fundamental foundation stone.  He explained it as follows:
"We believe there are five primary clouds that companies will leverage, one is the cloud that we play in which is general administrative, and that is HCM , financials and the analytics around the decision processes that those generate."
Wilmington clearly wished there was a more exciting name than "General administration" but at the moment he is stuck with it, he continued:
"Probably the most widely known and accepted use of the cloud is CRM and Salesforce has taken a tremendous leadership in that cloud."
Workday has a strategic partnership with Salesforce sharing information and several customers a fact that is not widely known. It will be interesting to see whether Workday starts to compete against FinancialForce.com, the joint venture between Coda and Salesforce that is the ERP solution including HCM and Financials that slot into Salesforce CRM.
"There is a cloud also that focuses on the needs of the internal IT organisation, ServiceNow is a good example of a company that plays very prominently in that cloud."
This is an interesting separation and their internal support applications could include such cloud solutions as Apptio but it is rare that they are fully enterprise wide. It could be seen as part of Wilmington's fourth definition
"There is a cloud around industry specific applications. We have entered that cloud with our student administration systems. There are others in the healthcare arena and you will see others in the area of insurance, so there will be industry specific applications that will be delivered."
Vendors such as Infor seem to have this strategic approach of attacking industry verticals with vertical cloud solution rather than using the core ERP solution that is applicable across all industries which is  approach taken by Workday. This does not rule out the possibility for Workday to develop vertical applications, but their strategy is not based upon doing so.
"…and there is the cloud that is the collaborative cloud that will have tools that will bridge across these clouds and that will share data. There will be a sharing of information across these. Adobe, Microsoft with Office 365 and Google all play in the collaborative cloud space.
"We are certainly sharing information and leveraging capabilities that are brought to customers in these other clouds for productive usages. We do not believe that any one of these providers is going to build everything in every one of those clouds, but we are going to share data across those clouds for the benefit of our customers. eSign is a good example of a tool that's is available where information can be shared in a collaborative way to help customers be more productive."
ESign is Adobe latest digital signatures tool that is available across several platforms including Workday, Dropbox, Salesforce and Ariba.
As Workday wins, who loses
Although Centrica is clearly a win from SAP, it is actually Oracle and ADP that have suffered most at the hands of Workday. Workday has won more than 300 customers from Oracle, more than 220 customers from ADP  and over 100 SAP customers.
Chano Fernandez, president EMEA, Workday in the canned press statement commented: "It's fantastic to see ambitious companies like Centrica continue to choose Workday as a partner in propelling their future growth," said. "We are delighted to welcome them to the Workday community and we look forward to our continued shared success."
One things that Workday, Netsuite and Salesforce have in common is that their growth is purely predicated on their new cloud solutions. This was something that Wilmington was happy to clarify about recent figures put out by Oracle saying:
"I think what the market has to do is dig into the substance of where those wins and losses and where those claims truly are. A renewal of a Taleo agreement is not a cloud win by our standards although it may be by others standards. Most importantly though there is a fundamental difference in the deliverability and reference ability in those cloud systems."
This is a relevant point and one that Oracle will need to address soon. Bringing green field and smaller companies onto their cloud based solutions, or renewing existing agreements is not the same as winning a large enterprise onto their cloud. IBM have made frequent announcements around significant wins over the last year such as ANZ, but for Oracle and SAP it will soon be time that they will need to move existing customers across or revenues will start to dip.
It is this reference ability that is key according to Wilmington as he concluded,
"What is relevant is the reference ability of our customers on a cloud platform that was built for the cloud, cloud first, mobile first, is truly multi-tenant.  That is not the case with either one of the competitors that are coming from the legacy platform days.  They are counting users that are brought to their company by acquisition, doesn't make either one of us is right or wrong."
This may not be wholly true and SAP especially appear to be making progress on their cloud wins, even though 50% of their revenue is still through those acquisitions that Wilmington mentions.
Workday are aggressively expanding into Europe and are will be seen more and more in the mid-sized enterprise space. This may bring them in competition with the likes of FinancialForce and Netsuite as well as their traditional competitors. It will be interesting to see how successful they are over the next year as more and more companies look to the cloud.
In Europe they are just about to launch sales efforts into Spain and Italy and are continuing to grow in the Nordics, UK, Germany, France, Netherlands and Ireland where they just opened a new Headquarters.
Conclusion
The Centrica win is significant, it demonstrates that Workday is capable of delivering transformational change to organisations. As Centrica are throwing away their recent self service portal investment the costs clearly map out for the multinational and others will be taking note.
Whether Workday can deliver their solution to a larger number of smaller customers with the resources they currently have is open to question, however if they continue to win large enterprise accounts they will be able to afford to do so.
As they look into the mid sized enterprise market they will also need to work with another set of consultants to help engage with potential customers around their solution, it will be interesting to see whether this approach works or whether they do need to create a channel.