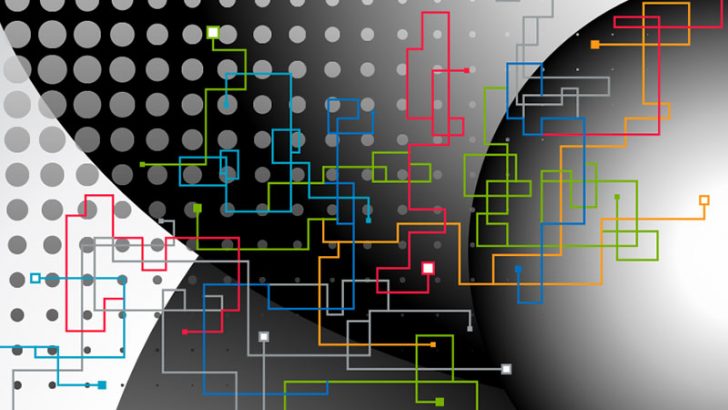 Equinix publishes its latest research focusing on the Enterprise of the Future which focuses on how interconnected a company is.
The research looked at 1,000 senior IT roles spread over 14 countries. The job roles included Chief Information Office (CIO), Chief Technology Officer (CTO), Chief Architect, VP Networks and VP Apps. From the job titles it is clear that the companies interviewed were very large multi-nationals. Each took part in an online interview following a set of questions.
The key word that appears to come out of this report is "interconnection". This is not just about cloud of clouds or connection to employees but also the entire business channel including customers and supply chain. In some ways this should come as no surprise as Equinix has focused heavily on building its data centres and pulling in large numbers of telco's to ensure customers have a wide choice of options to get connected.
What Interconnection means and doing it differ widely
One of the interesting facts from the report which can be download here (no registration required) is the familiarity of the word "Interconnection." According to the report it is most understood in the Americas followed by Asia Pacific and then EMEA. This is likely to be a surprise to many European CIOs and CTOs in particular as the word has been around for some time.
Perhaps the solution can be found in the maturity of organisations. EMEA firms are behind the other two regions when it comes to getting started. This is not a good sign especially as EMEA has a very good infrastructure for interconnection compared to much of Asia Pac. The issue may lie in the size of the mobile workforce but while that would explain EMEA being behind the Americas, or more precisely the US, it doesn't explain why they are lagging behind Asia Pac.
When looking out over the next 24 months, the US (34% definitely/56% probably) and China (38% definitely/54% probably) are the two countries where there was high interest in exploring interconnectivity in the next 24 months. There are obvious reasons for this. Talking to UK analyst firm Creative Intellect Consulting they said: "The US is a more mature market around this than anyone else. Talk cloud and connectivity and they see it as much as a utility service as telephony, oil or gas.
"Meanwhile in Europe, the upper management of the IT organisation including the C-Suite members are more likely to have held several roles in IT before achieving their current positions. This means that they are a harder sell with more technical questions and that means longer lead times. Companies in China do not have the same legacy of IT systems as many of their Western competitors. They have shown that they are quick to embrace the Internet and Cloud so it is only to be expected that they would embrace Interconnection."
Ethernet and the Internet still the most common network connection
Internally Ethernet is still the key to the interconnection of people and organisations and only just second to the Internet when it comes to external interconnections. This is not surprising but as hybrid cloud begins to play a greater role in enterprise IT, private connections should start to grow. At the moment there are a small number of private connection solutions from some cloud providers but with the amount of data companies will need to move to and from the cloud growing, we should see a greater number of services.
What is interesting is the amount of IP sec/VPN tunnelling that is happening both internally and externally. Internally the US is leading the way while externally it is Asia Pac who is driving the secure connection approach. This is important in that it helps protect communication but it does bring another problem, that of knowing exactly what it moving up and down the wire.
The growth in encrypted communication is being addressed with a new range of devices such as those from Blue Coat. At the same time, there are threats from governments to make some types of encryption illegal as they are too hard to crack. This may well cause problems for companies who are keen to increase the level of encryption after the US spying scandal which is still driving the agenda when it comes to corporate connectivity.
Security a key issue for increased interconnection
One of the key messages from the underlying data that comes through strongly is that security is THE key driver for interconnection. It doesn't matter what region you look at the responses were all the same with reduce risks and improve security top of the agenda. Interestingly, while EMEA saw increase application performance as its secondary target the other two regions wanted greater scalability. EMEA demoted that to its third and lowest priority.
The good news for EMEA is that 29% of respondents say that they have solved their challenge to reduce risks, improve security and minimise exposure. This is much better than Asia Pac and the Americas. In all three regions 20% of respondents were currently looking for a partner to help them. There is a lack of cybersecurity skills in this area and the challenge of finding the right partner will continue to be a major issue.
When looking closely at the numbers 26% of UK respondents are struggling to find a partner putting it among the top three countries in this category. It is also the lowest (36%) when it comes to working with a partner to solve this issue. Where there is some good news is that the UK isn't at the bottom when it comes to saying the issue is solved. However, 29% is still not good enough especially after the campaigns by the UK government and industry vendors to get this problem sorted.
According to Richard Olver, VP EMEA, at Tanium: "It's no huge surprise that UK business are ill-prepared when it comes to cybersecurity, but the fact that nearly a third of IT leads don't think their businesses are protected is a number to be reckoned with. Cybersecurity is no longer a concern confined to the IT department – it is a board level issue with serious ramifications across an entire business. This is confirmed by the fact that most UK firms consider digital security to be integral to 'determining business success'.
"Contrary to popular belief, hackers and their methodologies aren't getting more sophisticated, but the gaps in organisations' security strategy are making it even easier for criminals to exploit.
Cybersecurity may be considered a 'tech trend', but ultimately it's a human issue, where human error and apathy can lead to a company's detriment. The way to help the growing concerns of UK businesses?  Make cybersecurity simple, more human and act fast."
The biggest problem with cybersecurity is training. While there has been an explosion in the number of courses being offered, those with skills are being snapped up by the companies with the deepest pockets. Most of those are security and cloud vendors with the latter, in particular, looking to offer Security as a Service to their customers. The problem is that UK companies appear to be suspicious of the idea of cloud-based security and are still trying to go it along. That needs to stop and while this survey looks bad for the UK it does highlight that it isn't alone.
Ultimately everything is about revenue growth
It's never a shock when you get a survey that shows every company in every region put revenue growth as their top priority. Granted some countries such as France, Germany and the Netherlands also highlighted employee productivity. France, Australia and the Netherlands also see this as a cost reduction opportunity. Unfortunately for the UK the failure to see this as an opportunity to improve employee productivity means that we continue to lag behind too many countries in this area and companies are not taking advantage of technology to improve this.
It is interesting to see that companies with mature IT infrastructure like the Americas and EMEA have highlighted the opportunity to create new channels as top of their IT strategy priorities. Meanwhile Asia Pacific is focused on deploying infrastructures in new geographies.
Over the last few months there have been a number of deals in Asia Pacific to extend service provider and corporate infrastructure. NTT recently announced a deal with SAP to extend its offerings in Asia Pac. French Internet hosting and cloud giant OVH has also said that it is looking for sites in the region to build out its new data centres. IBM has been very active with SoftLayer cloud data centres and the expansion of its OpenPOWER Foundation. Meanwhile ANZ announced that it was spending AU$450 million with IBM to expand its regional footprint with private and hybrid cloud services.
There is a significant opportunity for companies who want to get into business in China and other countries in the region. However, there is also a lot of cultural issues to deal with. Any companies considering going down this route should make sure that they have a local partner as that will often make entering those markets much easier than trying to build a business without local knowledge.
Unsurprisingly cloud is part of the interconnection requirements. The decision in May at the OpenStack meeting to require companies to roll back the integration of proprietary components in their cloud offerings is good news. It should mean that it is easier for companies to create a cloud of clouds. This will enable IT to take advantage of cloud for core systems while also being able to integrate the cloud solutions that business units have taken on over the last two years.
Conclusion
The Enterprise of the Future is one that is fully interconnected with its own systems, cloud solutions, mobile workforce, suppliers, partners and customers. To get there will take time and as this survey shows, there is a lot of work yet to be done. Security, as has all too often been the case over the last three decades is still lagging behind where the business wants to be.
If companies want to increase the bottom line without having to pay all their profits back to regulators in fines they will need to ensure that as they drive their strategy of Interconnection, they also ensure it is secure.