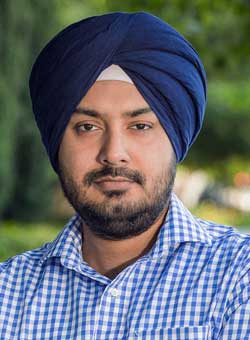 Druva has announced that its will support Microsoft Office 365 with its inSync solution delivering governance to cloud storage.
Druva is taking advantage of the concern by many companies over their increasing loss of visibility around data stored in the cloud. It is also addressing a need from IT departments who are struggling with the different management interfaces provided by different cloud providers by delivering everything through its own management interface.
According to the press release, the Druva inSync integration will offer four key features:
Merges data sources and activity feeds to provide a holistic view of end-user data and audit trails across devices and Office 365.
Allows companies to place legal holds on a broad range of data, reducing the amount of time that IT personnel spend manually collecting and managing data.
Provides federated search across endpoint and Office 365 data, identifying files, users, devices, and storage locations of any file for compliance and legal needs, such as legal holds.
Delivers a consolidated view of both endpoint and cloud-based data to meet government and industry regulations (such as HIPAA and SOX) and company policies.
According to Jaspreet Singh, CEO, Druva: "While the rapid adoption of mobile and cloud technologies has boosted company productivity, it has also made it more difficult for organizations to adhere to corporate data policies, industry data regulations, and legal obligations. IT must now juggle administrative tasks among multiple disparate, disconnected systems, making companies extremely vulnerable if data is lost, a data breach occurs or litigation-related information is requested."
What is Druva inSync
Druva inSync  consists of three distinct parts:
A cloud platform with a distributed cloud file system that can be deployed as both a private cloud and a public cloud. It supports OpenStack Swift and AWS S3.
A deduplication engine that reduces the data stored across the entire deployment and not just each storage device.
Encryption of all data both in transit and at rest. This is not just for the servers but also for endpoint devices including laptops, mobiles and tablets. It supports LDAP and Microsoft Active Directory (AD) for authentication and provide SAML support for single-sign-on (SSO).
Why is Druva doing this?
All of these paint an comprehensive picture of secure storage so why is Druva reaching out to other providers? It's an interesting question. Last month, OpenStack announced a new certification programme and a move towards greater Identity Federation. It garnered a significant amount of support from OpenStack distributions and third-party vendors but Druva wasn't one of those.
The primary goal of the OpenStack announcement was to halt the divergence of the different OpenStack distributions and make it easier for companies to integrate multiple cloud instances.
Druva was not named in the press release and despite its support for OpenStack Swift has had nothing to say about it. This announcement can reasonably be seen to be a good response to that. First of all it can already deploy on multiple cloud platforms and share data inside its own distributed cloud file system across those cloud platforms.
Secondly, while it already supports Microsoft Active Directory for users to log into its solution it doesn't do data exchange yet. This allows it to extend some of its governance tools out to the Microsoft platform. It could also lead to an announcement that Druva intends to be deployable on top of Microsoft Azure, something that would strengthen its hand when dealing with Microsoft customers and give it greater reach into large enterprises.
Thirdly, it recognises that governance is a major topic. It has invested heavily in that area and already provides support for compliance audits and eDiscovery. The arrival of the European General Data Protection Regulation (GDPR) getting ever closer. This announcement enables Druva to position itself as being a safe solution for those companies worried about the GDPR.
Conclusion
This is an interesting move by Druva and it will be interesting to see how long it takes before it announces it can be deployed on Microsoft Azure. There will also be a lot of customers now wondering when it will provide support for other cloud storage providers including Box, Dropbox and Google.