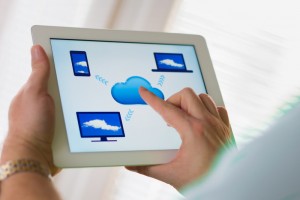 AsureQuality are just one the latest company that has moved its enterprise software from on-premise to the cloud. They had been using TechnologyOne's enterprise software with an on premise solution that carried a number of challenges.
Some companies consider IaaS and running the software from a hosted environment but Alan Bird, CFA of AsureQuality felt there were greater benefits from a SaaS solution. In fact Bird indicated that while the cost savings were minimal in moving to the cloud far greater was the reduction in risk and future proofing the business.
AsureQuality now have offices in both Australia and Singapore, as well as sixty sites spread across New Zealand, if they look for further expansion (although this might be hindered by the fact they are wholly owned by the New Zealand government) then a SaaS solution provided in multiple locations may be the answer.
As Bird commented "Through the TechnologyOne Cloud we have an enterprise system that we can easily deploy globally to our 60 sites across New Zealand, Australia and Singapore. This makes it a lot easier to scale up as we grow globally, which was a key consideration for us."
TechnologyOne Executive Chairman Adrian Di Marco believes that with TechnologyOne's new Ci Anywhere platform, customers like AsureQuality will be able to benefit from granting access for employees no matter where they are located. For AsureQuality's employees it will be interesting to see how they develop the mobile platforms and whether they develop applications to take advantage of mobile technology.
As Di Marco explained "The TechnologyOne Cloud delivers our enterprise software as a service to our customers in a high performing, reliable and secure manner. Infrastructure projects, physical security and disaster recovery were daily concerns for AsureQuality. Now, their only concern is who should have access to the software, while TechnologyOne manages the rest,… Our SaaS solution enables our customers to reduce costs, adopt emerging technologies such as smart mobile devices and future proof their organisation."
AsureQuality leverage benefits of Cloud SaaS solution
Bird was also extremely happy with the migration process, clearly little software retraining was required but delivering a software upgrade across sixty sites was far faster one suspects than they managed with the on premise software.
Bird "By using the TechnologyOne Cloud we always have the latest iteration of the software. As patches and enhancements come through we now receive those automatically, without needing to go through a formal or complicated upgrade process. "Implementation went really well – in just eight weeks we were set up and using the cloud service …The whole system is now managed by TechnologyOne, and we just use the software. Our IT team can focus on activities that add value, rather than managing the back-end of the system."