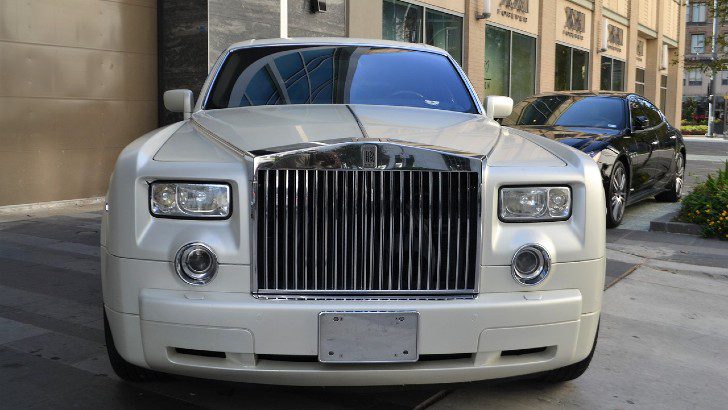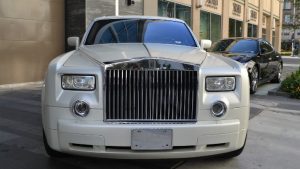 Bud Financial, the AI-powered data intelligence platform for financial services, has unveiled a new solution, Drive. Drive leverages generative AI to provide customers with opportunities for cross-selling and upselling As well as support from providing customer service excellence.
The new solution automates marketing communications, making teams more productive, efficient and better. Drive enables anyone in a financial organisation to perform advanced data analytics tasks for marketing, personalisation, segmentation and customer monitoring.
Underpinning Drive is the Bud Financial customer data platform from which the generative AI surface insights. Drive supplements the other Bud financial solutions: Assess: Transactional data intelligence for lenders and Engage: Personalised financial management for the closest relationship with customers.
Ed Maslaveckas, Co-Founder and CEO of Bud Financial, commented, "Bud is fundamentally a transaction data specialist, and with our new product Drive, we have reached a level of expertise and precision where we can unlock an endless array of insights for our clients, enabling real-time customer base analysis and insight, meaningful segmentation and mass personalisation, and sophisticated automated action flows. With this new product, we're excited to support our customers' move towards more customer-centric operations, which ultimately will massively increase productivity, effectiveness and profitability."
Drive your data into success
Financial Services companies hold huge amounts of data about their customers, most of which is untapped. Drive leverages generative AI to both democratise access to that data and, more importantly, deliver insights to the people that matter on the front line of the business. In addition to the insights, the next best action ensures that staff achieve the objective, whether that is to increase revenue or deliver a better service to increase customer loyalty.
Financial Services organisations using Bud no longer have to rely on data analysts to develop the tools to provide these insights. Drive enables them to automate sales, marketing, customer service, and customer experience journeys with scale, ease and precision. Drive consists of four components:
Insights Engine
At the heart of the Insights Engine is the understanding of available segments and a portfolio of triggers that take advantage of the data points. Drive can use the triggers to create a signal in a CRM, send a notification to a client's mobile app or notify the marketing team of an opportunity.
Its understanding of segmentation ensures that the right trigger is initialised to deliver the right message at the right time. Rather than wait for an analysis of the data or read through reports, it ensures that the action to deliver the right result for the customer and business is taken as promptly as possible.
Insights can also be aligned with business objectives such as increasing deposits, reducing credit risk or increasing mortgage or loan revenue/targeting.
Insights Analytics
Across any financial services organisation is a wealth of untapped data. The advantage of Insights Analytics is that the generative AI component is able to ask and answer questions to highlight trends and opportunities that can enhance data-driven decision-making.
Insights Analytics explores the data within the context of customer characteristics and behaviours to deliver hyper-personalised insights at a hitherto impossible speed. It means that actions are taken faster. Generative AI surfaces connections that are not immediately obvious to the human eye. They can lead to more upsell and cross-sell opportunities to drive revenue. Previously hidden market segments can be surfaced to inform marketing decisions about campaigns in close to real-time.
Drive CoPilot
Drive CoPilot is a chatbot that provides a natural language interface for users to help drive data-driven marketing. For example, a user might ask the CoPilot to show customers who have larger deposits that might seek to remove them. The CoPilot will frame the questions with defined parameters. It will then ask for confirmation and search the customer data for those who meet the parameters. The example given had the CoPilot search for:
Characteristics: Recent windfall
Income > $80,000
Deposits > 200,00 in the last 3 months
It opens up the opportunity for staff to frame questions and obtain answers without having to employ an analyst or use IT support. The CoPilot can draw information from a CRM, transactions and third-party data to achieve this. In its infancy, this solution opens up the possibilities to empower front-line staff to upsell, cross-sell and create new opportunities.
Action Hub
The Action Hub connects Drive's advanced AI insights into an existing CRM or messaging service. It ensures that the insights can be turned into actions within the place of work. Bud falls short of indicating which CRM platforms the solution already integrates into.  However, with a fully documented API platform, it should not be long before these bridges are built. The Action Hubs support in-app content, push notifications, emails and more.
Is Bud Drive Self-Driving?
Bud now provides banks and financial institutions with a robust data analytics foundation which integrates into their existing tech stacks. The new capabilities unlock in-depth visibility and understanding of the customer base. Thus acting as a real-time data analyst, enabling financial institutions.
As Bud Drive deliver more insights and prompts action, it also generates more information. Tracking the success of the actions to further enhance the insights delivered. Perhaps a prompted action delivers success 50% of the time. The AI might identify why this happens and fork the action with a second for those clients that have slightly different criteria where the initial action failed. This iterative improvement of the analysis and decision-making ensures that as circumstances change, the platform adjusts appropriately.
Enterprise Times: What does this mean
Ultimately, Drive can help financial institutions to greater success. However, implementing generative AI requires change management and a different way of thinking for front-line staff used to following processes. Organisations must be wary that the insights and actions do not present a compliance issue. Also that staff have the right training to deliver success.
Bud Drive is another generative AI solution that could significantly change the way that organisations deal with their customers. Generative AI promises a lot, and this solution seems to deliver on those promises. Drive uses a curated set of data that will open up huge opportunities for financial institutions. It may seem too good to be true. Yet for those organisations that do not start to leverage generative AI, will they be left behind? Where Drive, and the example given above, could be seen as a defensive strategy, once tied to marketing, the insights and recommended actions might deliver a significant competitive advantage in a market segment rivals might not even consider the existence of.