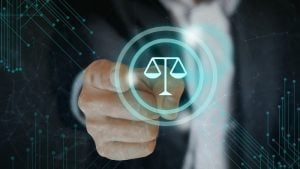 Wolters Kluwer has published the 2023 Future Ready Lawyer Survey. It comes at a time when many industries, including the legal profession, are facing questions about generative AI and ESG. The fifth Wolters Kluwer's Future Ready Lawyer Survey was generated from a survey of 700 lawyers in law firms, corporate legal departments and business services firms across the US, the UK, the Netherlands, Germany, France, Spain, Hungary, Italy, Poland and Belgium. The report looks at how client expectations, technology and market trends have and will impact the legal profession. It draws insights and proposes initiatives that legal teams can undertake to address the issues and challenges raised.
The report paints a familiar picture: the legal profession has been quick to adopt technology that delivers a competitive or efficiency advantage, but is slower to adopt policies that they are also experts in while delivering client advice and services.
On the technology side:
73% of lawyers expect to be integrating generative AI into their legal work
87% of legal professionals say that technology has improved their day-to-day work
On the policy side:
69% of law firms and 61% of legal departments are not yet very prepared to meet growing ESG demands
43% of legal organizations still have no formal DEIB policies in place
Martin O'Malley, CEO of Wolters Kluwer Legal & Regulatory, commented, "Even in a world increasingly impacted by ChatGPT and other forms of AI , the legal profession continues to derive its strength from human relationships. Still, the 2023 Future Ready Lawyer Survey suggests that lawyers are acknowledging the pivotal role of technology in creating more value for their organizations and for society as a whole. Whether it's improving collaboration, cementing relationships, or improving workflows, technology is at the heart of driving the entire industry into the future."
What is in the report
At twenty-two pages, this report is a substantial read. It offers a mix of analysis, data points and data visualisations that vary and deliver value. Unusually and very welcome are the qualitative insights from industry luminaries delivered during the paper, and in a section at the end, that brings a further nuanced view of the insights raised.
The report begins with a summary of the key findings and highlights the biggest trends identified this year. Where significant, it highlights how things have changed since the 2022 report. The bulk of the report is then divided into six main sections. Each section begins with a few key insights and ends with a brief conclusion, which gives a high-level analysis of what was said.
How generative AI is shaping the legal industry
Generative AI is having a major impact on the legal profession. However, opinions differ on whether it is an opportunity and/or a threat. 73% believe they understand how it will apply in the workplace. The same percentage, 73%, believe they will integrate it into their work.
However, there are still concerns about consistency, explainability and bias. After all, AI learns from historic information. Do people trust it enough to deal with emerging trends?
What is clear is that it will help automate many of the current manual tasks lawyers face. However, the report's quantitative survey does not address the risks, something flagged by Janet LeVee, Vice President and Associate General Counsel for Wolters Kluwer Legal & Regulatory. LeVee noted, "I fear lawyers who 'replace themselves' with generative AI, thereby not doing the work or developing skills and experience. As a profession, we need to embrace new technologies while ensuring we do not compromise training and development."
Unlocking value for clients with legal technology
Where fears remain about generative AI, technology is being embraced. Both law firms (86%) and legal teams (84%) expect to make greater use of technology to improve productivity. 91% of lawyers say that it is important to have access to technology.
The economic crises may be having an impact, with 58% saying they will invest more in technology, down from 64% in 2022. Barriers to change are often organisational (44%), with the conservative approach to process change possibly the biggest barrier. Surprisingly, the cost of 10% was quite low.
What are lawyers investing in? 78% of law firms and 79% of legal departments predict more self-service by clients in the next three years. What is not clear, however, is what the possible answers were and which legal tech firms are not looking to adopt.
ESG: Navigating a critical growth area
This highlights the impact that ESG is having on the legal sector. There is an increasing yet slowing demand for guidance on ESG, down to 50% from 61% (2022). Despite this, 69% of law firms are not yet prepared to meet client demand. The report does not delve into why this is the case.
Perhaps surprisingly, fewer (52%) corporate legal departments are requesting sustainability credentials from their law firms (2022 67%). ESG is seen as important for the future, but in a rapidly evolving landscape, it seems firms are facing difficulties in feeling prepared. The report might have indicated where legal firms' sustainability and ESG initiatives stood.
Empowering a future-ready workforce
As the key trends highlighted, talent recruiting and retention is a key challenge for the legal sector. This is exacerbated by increased specialisation in new domains and a reduction of generalist work. 78% of both law firms and corporate legal departments expect increased demand for specialization and a decline in generalist work. This increased demand may make the adoption of technology, especially generative AI tools more likely, as they aim to meet the growing demand.
The report found that work satisfaction is high across the sector. However, other surveys have indicated growing disillusion amongst the younger generation of lawyers. There is no segment breakdown in this report. There is still work to be done on Diversity, Equity, Inclusion and Belonging (DEIB), but it is low down on the satisfaction indicators for employees. Wolters Kluwer did not give any demographic breakdown of the survey, though. Firms must look to provide training on technology and technology that enables lawyers to work more efficiently from either the home or the office to ensure employee satisfaction.
Assessing Law Firm Loyalty
Despite legal teams expressing loyalty and satisfaction (86%) with their law firms, 61% said they may switch as their requirements evolve in the next year. This perhaps indicates that the legal teams are deploying client portals to improve collaboration, and those law firms that don't modernise are at risk of losing clients despite the relationships in place.
A global perspective
This section highlights some of the differences between the responses from different countries. Lawyers in the Netherlands seem to be at the spearhead of technology adoption, especially Gen AI. ON DEIB, Belgium, France and Hungary all scored below 40% when it comes to having policies in place.
And finally
The report concludes with a summary of the findings followed by a look at how things have evolved over the five years of the survey. What is most notable in this section is that 81% of respondents feel the ability to recruit impacts law firms and legal departments, is a key focus area. Since 2020, it has risen 8 points and is of growing concern.
The report concludes with a qualitative response to a mix of questions. For example, on the talent question, Iris Wuisman, Professor of Company Law at Leiden University and Partner at ACE Management Consulting, answered, "Law firms should be aware that legal talents differ in their enthusiasm, capability, and skill in leveraging technology in their legal work. Although technology will undeniably be an important and necessary element of their work, understanding these differences and supporting and challenging talent based on their own characteristics will enable them to operate within their strength."
Enterprise Times: What does that mean
This is a fascinating report with a wealth of information. While the full set of data and questions were not available, and Wolters Kluwer did not break down the responses by any demographic information, it has some solid highlights. Many reports include a final section that lays out the questions and responses in data visualisations that might have highlighted further insights into the data.
While the conclusions are light, the insights provided by the experts suggest some actions that organisations can undertake. Perhaps next year, the authors will provide some suggested actions for the reader as well as the conclusion.