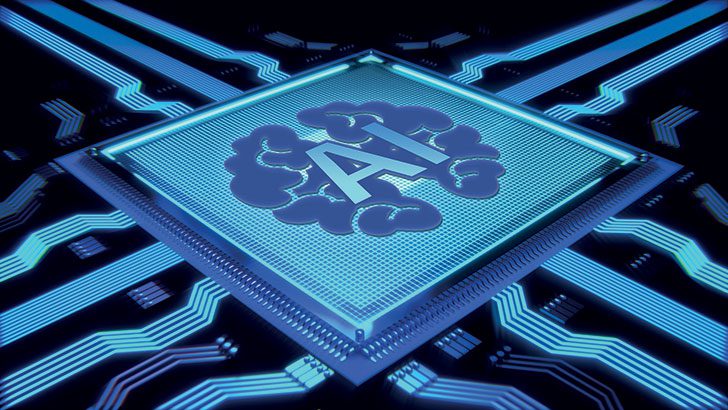 In many ways, we already have the basics of such streamlined operational structures, argues enterprise software expert Seth Catalli. All we need to do is start trusting our new robot pals a bit more.
In all our recent future shock about ChatGPT, we seem to have lost a bit of focus about defining our ultimate goals for harnessing advanced technology within the enterprise.
Many leading business thinkers say that the debate is centred less on "Will AI take my job?" but rather on "How can we automate our processes so that bots do the work for us in a safe and profitable way?" And for many, this crystallizes into the idea of the autonomous enterprise.
The autonomous enterprise is defined as an organization which comprehensively applies AI and automation to engagement, servicing, and operations across the organization to operationalize agility and create a business that can become self-optimizing.
Industry analyst Sarah Burnett, in her 2022 book on the topic, provides a practical guide on this subject. Burnett details how applications of AI can boost innovation and transform business processes. She argues that it's not just most of the core, repetitive transactional processes that will get automated but basic business decision-making. The vision is of a business that "conducts its core daily business functions in a digital and automated manner with minimum human touchpoints, with AI embedded in many of its systems."
People will still run the enterprise of the future, she argues—but the style and the nature of their work will be different and augmented by AI. But here is the problem: given the embrace of Robotic Process Automation over the past few years, few Chief Financial Officers (CFOs) would see anything new in the idea that a lot of core processes can, should (and indeed, may already have been?) automated. The interesting problem is determining what level up the decision tree AI software alone should be in charge?
The tension is reflected in the emphasis on an alternative conception of the autonomous enterprise from IT analyst thought-leaders Gartner: the autonomous business. Essentially, the Burnett school of thought is that AI should run some core business processes. Gartner, meanwhile, believes core business processes should be run by AI, but significant amounts of leadership and management activity should be led by machines, as well.
The perspective presented by Burnett is precisely what we are seeing on the front lines of not just American but global business. The self-service and automation, which characterizes the autonomous enterprise, is here already—and has actually been delivering ROI for a couple of years. And while there has been a huge contribution from AI, it's important to note that the humans remain in charge, leading enhanced and empowered business lives.
Easy-to-use, self-service sourcing technology
The advent of AI-surfaced indirect spend efficiency aligns perfectly with the wider impetus for self-serve technologies to replace outdated, inefficient business processes. CFOs want to make it easy for business users to self-serve while simultaneously maintaining guardrails to ensure compliance. If your managers can stop using outdated procurement processes and antiquated 1990s "enterprise IT" and are instead equipped with consumer-like sourcing platforms, they will embrace this new way of working with enthusiasm.
To cite just two examples, in 2021, the global banking group Santander transformed its procurement function by introducing an intuitive, intelligent, autonomous sourcing platform. Line of business managers are now able to precisely scope a sourcing project and get multiple, best-fit, top-ranking supplier options from preferred suppliers—resulting in a significant boost to competitiveness.
Costs are also being radically lowered thanks to efficiency gains and lower OpEx. Procurement specialists can now focus on the strategic aspects of the buying process that add more value to the organization—'business partnering', as I like to call it.
Similarly, at Fortune 500 Telco BT, procurement and business stakeholders are successfully leveraging AI to precisely scope requirements and avoid overbuying. They can discover useful new suppliers in real time and more effectively collaborate with colleagues and suppliers.
Why this matters
This approach is significantly reducing costs by increasing the array of qualified suppliers available, including diverse options, and empowering data-driven insights. These insights provide intelligent analyses that enable more efficient sourcing practices—granting a comprehensive understanding at last on all that previously inchoate and mysterious indirect spend.
This marks a significant breakthrough because, for historical reasons, Financial Directors have not been able to streamline a key part of a company's costs—indirect spend. Until the emergence of AI, gaining visibility into indirect spending proved exceedingly difficult. This is despite it being widely recognised that exposing it to fair, transparent, competitive processes would yield an opportunity to reduce this expenditure by 20% or more from day one.
This transformation is now underway. The introduction of innovative approaches and tools is unveiling a new opportunity for optimizing control over indirect spending—a door you simply cannot afford to leave unopened. This is the way to the autonomous, automated, streamlined enterprise that we want, but it's one that still has the CFO, CPO, and CRO very much at the helm.
Use AI to standardise as much as possible
This is because when you embrace AI as your trusted ally, it swiftly becomes the gateway to achieving these kinds of efficiencies for your workflows. CFOs are actively looking for assets that deliver tangible value to create and sustain revenue growth and capital efficiency. AI-assisted digital transformation is the best way to get there. For example, supplier discounts drive COGS/cost of goods sold, which improves operating margin. If a digital transformation in the sourcing area can help drive supplier discount, CFOs will leap on it—and rightfully so.
Right now, fear of change is the biggest barrier to the evolution of the autonomous enterprise. But the reality is everything that can be automated is already being rapidly automated; work is being divided up into smaller chunks, and the ratio of people, bot, and AI work is changing.
As processes are standardized, they tend to follow a trajectory: first, they get offshored, then outsourced. However, a notable shift is occurring as these processes are now returning in-house. However, they are now being entrusted with digital colleagues to complete, using automation and AI. It's the perfect cue for you to use AI to standardise as much as you can and use your new, perfected, data-driven base to excel.
No matter what you call it, that's the kind of enterprise I'd like to work in, partner with—and buy from.
Former SAP, UiPath and Workday senior executive Seth Catalli is Chief Revenue Officer at AI-powered autonomous sourcing leader Globality.
---

Globality is a leader in autonomous procurement, revolutionizing the sourcing and buying process for large and midsize enterprises. Globality's AI-powered bot, GLO, unlocks productivity and purpose, optimizing company spend, by creating precise requirements, identifying qualified suppliers, providing negotiation insights, and facilitating data-driven decisions. GLO is loved for its delightful user experience, deep automation, and embedded intelligence. Globality's enterprise customers are achieving 10%–20% cost savings, 70% efficiency gains, and 20x ROI. For more information visit www.globality.com