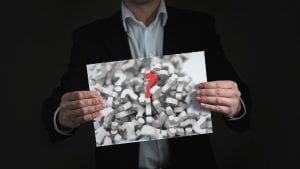 This is the 60th in a series of business tips from industry leaders that Enterprise Times has interviewed. Enterprise Times recently spoke to Lyndon Stickley, co-founder and CEO of iplicit. Stickley spoke about how the company targets the UK's lower mid-market ERP sector and plans to become Netflix to Sage's Blockbuster!
Stickley has not only appointed non-exec directors, he has also been one for several organisations. I asked him what he considers when taking on a non-exec role.
"Well, that's a hard one because I've only ever been a non-exec for companies I've invested in. For me, I only get involved in something that I can recognise and add value to. I don't want to be a non-exec for anything I can't add value to. It's going to be something I feel that I really understand the solution, the problem that's being solved and how it's being solved. I hate the idea of a solution looking for a problem. There's a lot of those.
"For me, it is, do I like the people? Trust is at the highest level of my requirement. If I don't trust someone, I'll walk away no matter what. Do I trust the people? Is there an opportunity to invest? Do I understand the problem that's being solved? And can I see how I can add value to scale it?
Consider what value you add
"If I tell you my talents, which I've proved over 30 years, I don't create anything. I am not the ideas guy. If I can see that you bake this fantastic cookie, and people want to pay five pounds a cookie because it's amazing. I'm the guy who can help you work that into how you can bake 500 cookies, not one. I'm the guy who can work out how you can do your magic and scale it to market.
"In saying that, I'm still a small business guy because the largest thing I've ever dealt with as we grew a company from startup to 450 staff. I'm still a relatively small business guy, and my comfort levels are around 50 to 200. Really. After that, I'm not a corporate guy. I'm not a matrix guy. I'm not a politics guy, and I've never been a non-exec on a big firm. I've only been a non-exec for relatively small firms where I can add meaningful value because I've done it before."