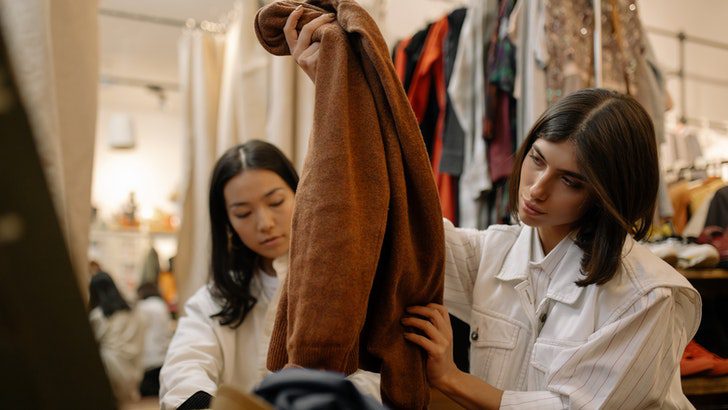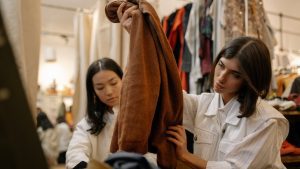 UK consumers expect to spend at least £2000 more on essentials this year as the cost-of-living crisis continues to put pressure on shoppers' purse strings, a new report from advertising platform Cardlytics finds. The Cardlytics State of Spend report, based on the spending habits of over 24 million UK bank cards. The report includes the views of over 2,000 UK consumers. It analyses the impact of rising inflation, and the cost-of-living squeeze is having on consumer spending across four key sectors: Energy and fuel, grocery, travel, and dining.
Non-essential spending drops
Driven by rising inflation, supply chain disruption and the war in Ukraine, total UK consumer spend on essentials rose by 7% between 2020 and 2022. The average transaction value rose 10% in this time.
Consumers are noticing the price rises on their bank balance. 74% of UK consumers say they're now spending more on day-to-day outgoings than they did a year ago. They estimate their weekly spending has risen by £40 on average, amounting to an additional £2000 bill this year.
As costs on day-to-day essentials rise, the report found consumers are increasingly looking to claw back spend on luxuries. This approach is needed to help pay for these cost-of-living increases. 65% say they plan to cut back on non-essential spending this year such as leisure activities and eating out.
Hunting for bargains to keep costs down is also set to become more popular. 73% of consumers say they plan to shop around more for the best deals this year. While 58% plan to use price comparison sites more frequently to find the best deals.
Supply disruptions fuel energy price rises
The ongoing war in Ukraine has compounded existing supply chain disruptions to push the price of energy through the roof. The average transaction value of UK energy bills rose by 20% between 2021 and 2022 – from £73.50 to £88.42. 83% of consumers reporting a rise in the cost of their energy bills.
It's not just household energy prices being pushed up by supply bottlenecks. The cost to fill up a car has ballooned, with total spend on petrol rising 56% between 2021 and 2022. This jump has been made even starker following a drop in the price of petrol during the pandemic.
Consumers are already feeling the pinch, with 79% reporting an increase in their fuel costs compared to last year. The report found that the average transaction value at petrol stations rose by 21% to £23.30 from £19.17 in 2021.
Discounters cash in on rising food costs
The price of a weekly shop has risen dramatically in the last year. This has driven shoppers to cut back on spending and switch to cheaper options. The average transaction value at supermarkets and grocers increased by almost 20% between 2020 and 2022. That is despite total spend on grocery falling by 6% in the same period. This suggests that as the average basket price of food increases, consumers are responding by reducing how much they buy.
The report finds that consumer spend is shifting away from the big four, towards discount supermarkets. Total spend across the big four supermarkets fell 7% in the last year as customers tightened their belts. Discounted supermarkets managed to uphold their market share. Convenience retailers felt the biggest impact of customers cutting back, with spend falling 8% between 2021 and 2022.
Travel forecast declines as customers reduce non-essential spend
The report shows the travel industry has benefitted from a giant leap in spend since pandemic restrictions have lifted. UK consumers made up for lost time in booking holidays at home and abroad. Spend on package holidays (+496%), airlines (+542%), holiday rentals (+222%), and cottage retreats (+111%) soared. The number of airline trips increased 634% as consumers returned to international travel in spades between 2021 and 2022.
However, the outlook for the travel sector is less positive over the long term. The rising cost of fuel and energy eating into operators' margins, forcing many to raise prices. 58% of consumers have noticed a rise in the price of holidays this year. As a result, 42% plan to cut back on the number of holidays they take.
Customers cut back on dining out to save cash
The removal of lockdown restrictions saw spend across pubs, bars and restaurants boom between 2021 and 2022. Spending rose by 12,031% in pubs and bars, 748% in casual dining, and 40% in quick service restaurants. Despite these positive increases, spend across these sectors is still down compared to 2020. Customers appetite to eat-out has been curtailed by rising costs of living.
These cutbacks have seen spend on delivery fall 5% between 2021 and 2022. However, this rose 84% when compared with 2020 highlighting the boom this sector has seen in the past 2 years.
Lucy Whittemore, SVP UK Advertising at Cardlytics said: "As the cost of everyday essentials continues to rise. Luxuries such as eating out or jetting off on holiday look like they may take a backseat for consumers.
"Brands across all categories are caught in the middle and are faced with a difficult question. Whether to pass increasing costs onto consumers or protect their bottom lines.
"The third option, however, would be for brands to invest in building brand loyalty. Furthermore, attracting customers at a time when they are feeling the pinch. By offering consumers tailored rewards, cashback and loyalty offers in the places they shop most, brands can create longer-term affinity and support their customers when they need it the most."
Enterprise Times: What this means for business.
Consumers are feeling the pinch from the threatened economic downturn. With less cash in their pocket, its inevitable that they will make changes in their spending. So, there are no real surprises in Cardlytics report on UK consumer spending. With 74% UK consumers seeing an increase in their outgoings, and the average weekly spend up £40. An interesting fact that emerged from the report was consumers plan to use comparison sites. In addition to consumer intention to reduce the number of holidays as they prioritise essential spending.