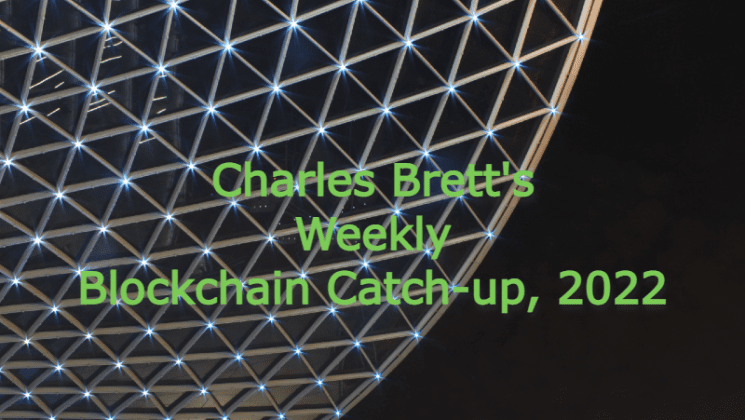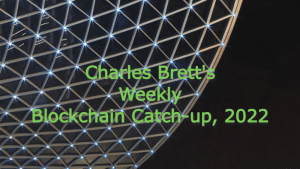 This is Charles Brett's start-of-the-week Enterprise Times 'blockchain catch-up' 2022-Week 27. Necessarily it is idiosyncratic and selective.
It is not intended to be comprehensive but does seek to highlight 'Quick Takes' on specific developments as well interesting pieces to read, a listing of some (not all) announcements/press releases and pointers to upcoming events.
Quick Takes – Charles Brett's Blockchain Catch-up 2022-Week 27
Framework for international engagement on digital assets (US Treasury 'fact sheet')
"… the Secretary of the Treasury, in consultation with the Secretary of State, the Secretary of Commerce, the Administrator of the U.S. Agency for International Development (USAID), and the heads of other relevant agencies, delivered to President Biden a framework for interagency engagement with foreign counterparts and in international fora as directed in the President's Executive Order on Ensuring Responsible Development of Digital Assets (March 9, 2022)."
Quick Take: This 'fact sheet' comes as a result of President Biden's executive order on crypto. As the framework puts it, the intention is to "to ensure … America's core democratic values are respected" which includes consumer, investor and business protection, the safety of the global financial system and interoperability. This is a big ask. Yet it is a (perhaps belated) starting point, even in the crypto world has recently been in meltdown.
7 pieces to read – Charles Brett's Blockchain Catch-up 2022-Week 27
Selected announcements/press releases/opinions – Charles Brett's Blockchain Catch-up 2022-Week 27
Selected events
Sustainable Blockchain Summit (July 22nd-23rd, 2022)
CordaCon 2022 (27th-28th September, 2022)
Bitcoin Amsterdam (12th-14th October, 2022)
LA Blockchain Summit 2022 (1st-3rd November, 2022)
Bitcoin Conference (18th-20th May, 2023).