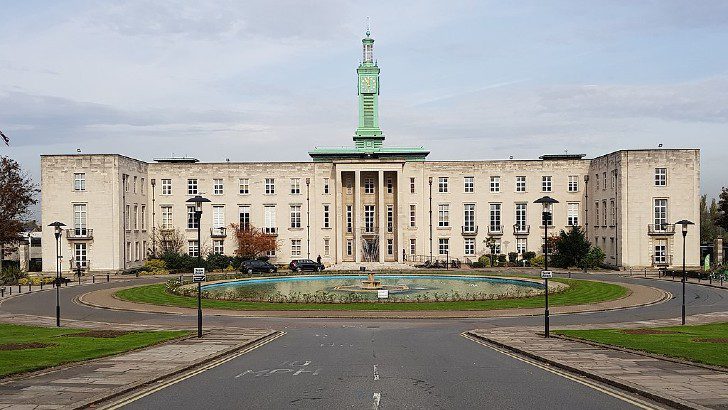 Oracle has announced that Waltham Forest council in London will replace its legacy SAP applications with Oracle Fusion Applications. Oracle partner Evosys will conduct the implementation. In 2017, a freedom of information request revealed that Waltham Forest used SAP 7.30 and SAP 7.4 for its Finance, HR, Payroll, CRM and Sourcing applications. The council will now deploy Oracle Fusion finance, procurement and HR applications to replace these. The council expects to reduce costs, improve insights and enhance its employee experience.
Waltham Forest will experience the Evosys Glide 2.0 approach to transformation. Glide is a five-step transformation process developed by Evosys to migrate and transform organisations using Oracle Fusion applications. The five steps are:
Assessment
Insights
Advisory
Adopt
Support Services
The process ensures that the migration to cloud applications comprehensively identifies the requirements and delivers against them. It includes accelerators and has been proven in more than 120 clients worldwide.
The project
Waltham Forest had already halved its SAP maintenance costs through a deal with Rimini Street around three to four years ago. That contract is now likely to end. The council is to completely replace its SAP solutions with the Oracle Cloud applications that will deliver further savings and, importantly, improve the lives of its user base. The Oracle solution will also be cloud-based and replace the ageing, legacy SAP installations.
Waltham Forest will implement the following Oracle Fusion applications:
The integrated solution will help break down the silos within the council and should remove much of the reliance on customised software, letting the comprehensive configuration that Oracle offers meet its demands. It will also automate many processes across HR and finance, including its financial planning and forecasting. Oracle Guided learning will help the employees learn how to use the solutions, increasing adoption and decreasing the support enquiries to both HR and IT Support teams.
Cllr Paul Douglas, Cabinet Member for Public Service at Waltham Forest Council, said: "Our main challenge was supporting a heavily customised and fragmented solution that had led to manual tasks, unresponsive online forms, and repetition for our employees. By connecting our critical departments through a single unified platform, we can streamline and set up easy-to-follow processes across the business and enable access to more accurate and up-to-date data.
"We want to invest in a solution that will evolve and adapt with our business, and after recommendations from our peers, we know Oracle Fusion Applications is the best fit for us."
A proven partner in Evosys
Waltham Forest will no doubt have looked at the success of Evosys in deploying an end-to-end solution in the London borough of Lambeth, which it completed in 2018. The difference is that while Lambeth was an Oracle user, Waltham Forest used SAP solutions. The shift is significant as it perhaps demonstrates that Oracle is winning the war in the public sector against its main rival, especially with the larger councils. Waltham Forest supports over 250,000 citizens.
Yash Bhinde, General Manager, Evosys UK & Europe, said: "We look forward to working in partnership with Waltham Forest Council to deliver this exciting project and support the Council in achieving its vision to protect and improve its services, work more efficiently and contribute to better outcomes for Waltham Forest residents.
"Evosys has significant and unrivalled experience in delivering Oracle Cloud solutions for UK Local Government working with over 25 authorities, and we are keen to share our lessons learned with the Council which would ultimately lower the risk and deliver rapid ROI for the SAP to Oracle Cloud Transformation Programme."
Oracle has also seen success at other councils in the UK, including Suffolk County Council, Havering and Newham Council.
Guy Armstrong, senior vice president of applications, Oracle UK and Ireland, said: "Public sector organisations need to keep up with the pace of change, and the cloud offers these organisations a fresh opportunity for a new era of innovation.
"With Oracle Fusion Applications, Waltham Forest Council will gain access to a continuous stream of innovation, advanced automation capabilities, and automatic quarterly updates to ensure Council employees have the latest technology to assist in supporting their constituents."
Enterprise Times: What does this mean
This is another big win for Oracle. While Lambeth and Newham already used Oracle applications, Waltham was an SAP house through and through. The question is, what will SAP do to stem the flow of public sector customers to Oracle.
The deal also sees the likely demise of the Rimini Street support contract at Waltham. Originally this was a three-year contract. It does raise the question of what happens as Rimini Street customers migrate their legacy solutions to the cloud.
Recent surveys have demonstrated that the number of digital transformations has increased since COVID. For Oracle and Evosys, this is high profile project that will deliver increased revenues. However, the hard work is just starting.