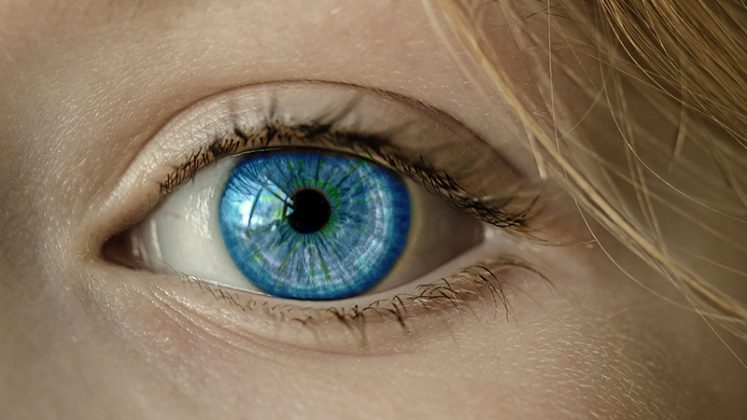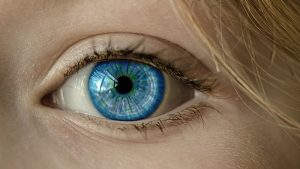 This week several interesting pieces of research were published. Enterprise Times covered three of these in detail. There were findings by Oracle and Skift looking at the attitudes of travellers about the Hotel industry. SumTotal Systems revealed the concerns of L&D leaders about the shortage of talent and the efforts of companies to address that gap.
Thirdly IRIS Software Group unveiled a report that delved into what is keeping accountants awake at night. It found that while accountants have adopted technology since the pandemic started they are some way from digital maturity. Other research was published by ADP, Nexthink, Procore, Qualtric, Trintech, UKG and Yooz.
ADP
The May ADP Employment report found that private sector employment in the United States increased by 128,000 jobs between April and May.
Nela Richardson, chief economist, ADP commented: "Under a backdrop of a tight labor market and elevated inflation, monthly job gains are closer to pre-pandemic levels. The job growth rate of hiring has tempered across all industries, while small businesses remain a source of concern as they struggle to keep up with larger firms that have been booming as of late."
Nexthink
Nexthink published a report entitled "IT in the Evolving Workplace." The report highlights how the responsibilities of Enterprise IT teams have changed. Key findings included:
94% of IT professionals are seeing the roles and responsibilities of their job moving away from simply provisioning IT equipment to focusing more on providing solutions which promote employee collaboration and productivity
90% have received additional training from their organization to support them in their role's evolution since the shift to remote work at the beginning of 2020
95% have received access to additional tools or software
Yassine Zaied, Chief Strategy Officer for Nexthink commented: "Hybrid or remote working has cast enterprise IT into the role of supporting digital work experiences and even influencing the side effects of remote work, including isolation, disengagement and lack of energy.
"As a result, IT's role is changing from a problem fixer to an architect of the workplace. While this shift was accelerated due to the necessary remote work caused by the pandemic, the data shows us IT has been heading in this direction for years. We're on the cusp of a new era for how enterprises consider digital work and who supports it."
Procore
Procore published the 3rd edition of its construction industry benchmark report How We Build Now. 85% of Australia's construction industry is positive about the future (up from only 43% in April 2020). However, that is below the average of 91% across APAC, and New Zealand at 89%.
Australian firms are also behind the curve on technology with just 24% believing that next-generation BIM technology will drive change, compared to 46% in New Zealand. Australia also has the lowest focus on sustainability in APAC (48%) compared to New Zealand at 64%.
The report indicates that the Australian industry is behind other countries in APAC. While this should concern construction leaders there is no qualitative element that seeks to understand the reasons.
Tom Karemacher, vice president, APAC at Procore Technologies noted: "The Australian construction industry remains remarkably resilient, however, there are lessons to be learnt from our Asia Pacific neighbours.
"Our research found a clear correlation between positive industry sentiment and the intention to adopt technology, with ASEAN nations taking the lead in this area. This enthusiasm should be instructive to the Australian construction industry, underscoring the power of digital transformation in relieving key industry pressures and supporting growth."
Qualtrics
New research by Qualtrics found that values, especially well-being, honesty, and respect, are more important to workers than higher pay.
54% of US employees would be willing to take a pay cut to work at a company with better values
56% would not consider a job at a company that has values they disagree with.
Most employees want leaders to speak about societal and environmental issues. However, that does not include reproductive issues (3.3%), constitutional rights (4.8%) or politics (2.8%).
Julia Anas, Qualtrics Chief People Officer commented: "When it comes to divisive policy issues and debates, a shared set of meaningful values can be a good place to find some common ground. Every leader, employee and workplace is different, but if we can all rally around the basics – integrity, respect, safety and wellness – it's going to enhance the employee experience and strengthen the organizational culture, even when we don't agree about every issue."
Trintech
Trintech released its 2022 Global Financial Close Benchmark Report. Key findings included:
52% of respondents noted that meeting deadlines and time pressures are the biggest challenges facing their organization's financial close process today
Two-thirds of organizations want to reduce their days to close – 34% state that an improved speed of the financial close is the most important factor in building the business case for automation
74% of respondents reported that they do not have "established" or "advanced" automation in place today – they are still in "basic" or "developing" stages
Teresa Mackintosh, Chief Executive Officer of Trintech commented: "The Office of Finance has evolved over the last couple of years as digitization and the automation of manual work, in areas like the financial close process, have taken center stage – reinforcing that as times change, F&A teams must adapt to not only stay competitive in the market but to get the actual work done in a timely manner, as well.
"In order to not only solve the growing challenge of 'having to do more, with less' but also effectively train and onboard new team members when churn does happen, organizations must implement solutions that remove mundane or tedious tasks and leverage automation that standardizes and documents processes and improves efficiency while reducing risk."
UKG
In its May workforce activity report, UKG found some contrasting findings to the ADP report mentioned earlier. The total number of shifts worked by people fell by 1%.
Dave Gilbertson, vice president, UKG commented: "We have confidence that the May jobs report will again show gains, though these should be lackluster compared with April. This is likely a sign we are in the early stages of a soft landing in the labor market, consistent with the Federal Reserve's goal of moderating job availability as a curb to inflation.
"Zooming in on shift levels by industry, retail workforce activity has declined three months in a row following sustained growth in 2021, as retailers adjust their staffing levels in response to a more complex operating environment. In healthcare, we saw the segment continue its long-term trend of underperforming, dropping 2.2% from April to May."
Yooz
Yooz published its second annual Global State of Automation in Finance Report. Based on an extensive survey of more than 1200 finance and accounting decision-makers from eight countries, its findings should not be discounted. It charts the challenges of cybersecurity and talent as well as the growing importance of ESG initiatives for finance leaders.
Laurent Charpentier, CEO at Yooz stated: "We're seeing a vastly different landscape this year among finance leaders and their departments compared to last year's research. No longer are companies simply attempting to stay afloat – now they're trying to thrive off of technologies and processes that were necessary adjustments made during the pandemic, and CFOs are being put at the heart of these innovative changes.
"Leading the charge for department digital transformation, top talent recruitment and ESG initiatives, all the while ensuring company financial data is well-protected, the role of a CFO is being redefined in real-time as business leaders are only beginning to understand the amount of work that still needs to be done for successful digital transformation endeavors."
It also highlights that many companies have moved to a remote or hybrid working environment. Worryingly, despite the shift, only 21% are ready for electronic invoicing, this is down 2% from 2021.
Charpentier continued: "There is a lot of work to be done and a lot of responsibility riding on CFOs to find the right technology and people to best support their company's digital transformation goals.
"We are confident though that by implementing intelligent, secure automation solutions and reskilling leaders to better prepare for the challenges we're seeing now, the future of financial departments will be paved for thriving success as we move into a post-pandemic workplace."