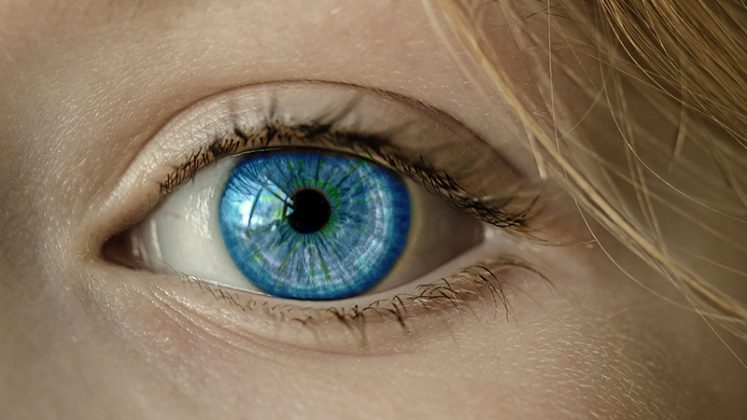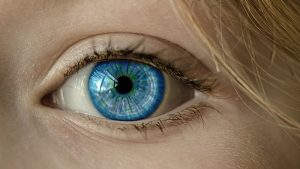 Last week we reported on the annual Salesforce State of the Connected Customer report. There was also an interesting report from Acquia that looked at the UK public's distrust of social media. There were also reports from ActiveCampaign, Alteryx, Betterworks, Fivetran, KX, MYOB, Oracle, TigerGraph, ToolsGroup and Zapier, detailed below.
ActiveCampaign
ActiveCampaign published findings from a survey that looked at the impact of inflation and other factors on consumers and small businesses. It found that 56% of consumers are prioritizing making purchases from small businesses amid high inflation trends. While consumers want to support small businesses barriers remain, 88% cited high prices. However, 42% spend time looking for smaller businesses when making purchase decisions. They do so primarily for two reasons, personalized experiences (43%) and aligned values (43%).
Consumers are also looking to start up their own business with 43% considering becoming an entrepreneur in the last year. Jason VandeBoom, founder and CEO of ActiveCampaign commented:  "Small businesses have been hit particularly hard the past few years, whether it be supply chain issues, inflation or labour shortages. However, the resiliency of the SMBs we work with continues to amaze me and how they utilize the tools and resources available to them to find success. We look forward to continuing to support growing companies by helping them take action on the data specific to their businesses and by helping them deliver amazing experiences to their customers."
Alteryx
Alteryx announced the findings from a survey of 1,500 data workers highlighting a shortage of digital skills in the United States. Key findings included:
78% of business leaders agree that data and analytics enable them to make decisions faster
62% say they are not making the full use of the data they have
48% of C-Suite leaders fear they are falling behind the competition as their data strategy stagnates
58% of C-Suite executives say they have driven business-changing outcomes through self-service analytics
12% of non-leadership workers reported having the same opportunity
29% of the workers surveyed are aware of the importance of data
Alteryx hopes to address this shortfall with its SparkED analytics education program.  Launched in 2021 it now partners with more than 800 education institutions across more than 45 countries. SparkED will host an array of programs at Alteryx Inspire 2022, the company's annual customer and partner conference taking place in Denver, CO from May 16-19.
Betterworks
Betterworks released its first annual research report for HR professionals: The State of Performance Enablement: Redefining performance management to develop top talent and reduce churn. The statistics reflect other surveys in this sector with key findings including:
46% plan to look for new jobs in the next year
72% are leaving old jobs rather than being lured to new jobs
Career development and lack of advancement opportunities are the main reasons for employees leaving. Even if these exist 1 in 3 can still be lured away by better career development opportunities. The survey also looks at the impact of employee feedback and goal management, and the lack thereof. Only 16% believe their HCM is always capable of supporting employee feedback and goal management.
Doug Dennerline, Betterworks CEO comented: "Voluntary turnover is not inevitable. We tend to think that the Great Resignation is hitting everyone equally, but what we see in this data is that employers need to consider real change to retain their talent. Employees are telling us they like their companies, but if they aren't enabled to perform and don't get the career development they need, they are leaving anyway. Companies who are focused on what employees want — development, feedback, and career growth opportunities — will see lower levels of churn."
Fivetran
82% of companies rely on stale data to make decisions a survey by Fivetran found. Other findings include:
86% of respondents say their business needs access to real-time ERP data to make smart business decisions, yet only 23% of responding companies have systems in place to make that possible
85% state this stale data is leading to incorrect decisions and lost revenue
99% are struggling to gain consistent access to information stored in their ERP systems
65% of respondents say access to ERP data is difficult
78% indicate software vendors intentionally make data access difficult
George Fraser, CEO at Fivetran commented: "If companies are going to truly be data driven, they cannot base decisions on only a fraction of the information or out-of-date business data. Success with data requires looking at the freshest, most complete dataset possible. Winning companies are the ones that are nimble enough to access the most current data and immediately put it to work."
KX
KX and the Centre for Economics and Business Research (CEBR) have published a report entitled 'The Speed to Business Value'. It looks at the benefits of real-time data analytics within businesses. Key findings included:
80% of companies surveyed report revenue uplift due to real-time data analytics
98% of companies report increased positive customer sentiment
62% of companies report more efficient process rollouts after implementing real-time data systems
The report also highlights that organisations in four key industries that have deployed real-time analytics have realised an increase in revenue of $2.6 trillion across six geographies. There is a further, potential of $1.2 trillion in revenue as well.
Kathy Schneider, Chief Marketing Officer, KX: "As the headline findings of this report show, by implementing real-time data analytics technologies, businesses globally can realize significant measurable business value. From process improvements to cost reductions and tangible impact on business revenues, the benefits are wide-reaching. This study provides a call to action for businesses not yet leveraging real-time streaming data to modernize their approach and not get left behind."
MYOB
A survey of 1,000 Australian small and medium-sized businesses by MYOB revealed the government priorities they want to see from what 7 in 10 see will be a new government.
66% list reducing the compliance costs of running a business as their most important business-related issue
48% would vote for a government that provided greater support to improve digital capability and business skills in order to 'future proof' their businesses
For the government, the business outlook is mixed. 41% say it will improve in the next 12 months, 37% expect it to decline.
Helen Lea, Chief Employee Experience Officer, MYOB said: "The importance of SMEs, which contribute an estimated 35% to the Australian GDP, has never been more crucial. With rising inflation, a lingering global supply chain crisis, workforce disruptions due to COVID-19, and a challenging geopolitical environment — this period of uncertainty looks set to continue.
"The SME sector in Australia is a powerful voting group, with more than two million registered in the nation. Their hope for a stable and bright economic future should be important to both current and prospective leaders."
The report also looks at the role of digitisation and the impact of compliance on small businesses.
Oracle
Oracle NetSuite published findings from a survey of 500 executives and managers from companies with $250 million or less in annual revenue. It found that CFO's have increasing influence across the organisation with 87% of finance leaders believing their role is more important than pre-pandemic times. However, the job is also more challenging.
The survey also highlighted what non-finance leaders see as the shortcomings of finance. 40% of non-finance execs and managers do not believe their company's CFO is an expert communicator. 35% do not believe their CFO is an expert at managing the team. Finance leaders are also self-critical though with only 35% saying they enjoy telling the company's story through financial data. 22% delegate this responsibility to others. Only 31% of CFOs say they enjoy coaching finance team members, and 30% delegate the task. The authors of the blog do not suggest whether coaching and managing should be a required skills for CFO's.
TigerGraph
Forrester Consulting has completed a Total Economic Impact™ (TEI) about the deployment of TigerGraph. Based on research from a sample of TigerGraph customers the report highlights a 600% ROI and a net present value (NPV) of $20.81 million over three years for the graph analytics platform.
ToolsGroup
The third annual ToolsGroup and CSCMP report reveals that firms are "extremely concerned" about external supply chain threats. However, 53% lack the people to make transformation succeed. The top three external concerns discovered were:
Supply chain delays (25%)
Surging inflation (24%)
Escalating fulfilment costs (19%)
While 93% are digitally transforming there are barriers including:
53% cited the skills deficit
41% data quality or a lack of data
34% the change itself and risk aversion
Caroline Proctor, Chief Marketing Officer, ToolsGroup commented: "The past two years have put a spotlight on the need for digitizing supply chain planning, and fortunately, more companies than ever are responding by stepping up efforts to transform their operations. The percentage of companies that are not pursuing a digital transformation strategy at all is, at 7%, the lowest we have measured so far. Our findings reveal increasing investments in software, automation and people."
Zapier
Zapier published its "The future of work" report. It highlights the importance of hybrid working to employees. 32% of respondents have already quit a job because they didn't have the option to work remotely. 61% say they would leave their job if they had the option to accept a fully remote opportunity. Respondents (rather than organisations) believe that remote work is more productive (54%). Work-life balance is increasingly important, to coin an old phrase it seems the stable door has already been opened.