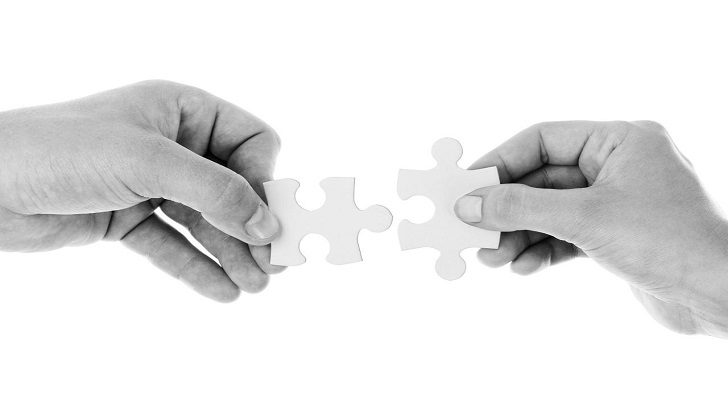 Retail and eCommerce highlights this week include: Shopify businesses can now use Crossing Minds' recommendation platform to deliver personalised experiences without personal customer data or third-party cookies. Merkle launches experience and commerce practice to help brands build next-generation Loyalty among customers. Mystify joins UATP partnership to focus on reducing the cost of acceptance for travel payments. For retailers, 2022 is set to be a year of introspection as ANZ shoppers indicate they plan to spend less. Pinterest's integration with Rockerbox provides DTC brands with the best independent way to measure the full cross-channel impact of Pinterest's marketing.
Recommendation startup Crossing Minds receives strategic investment from Shopify
Crossing Minds, a recommendation platform for business, has received an investment from Shopify. In addition, the Crossing Minds platform is now available to Shopify merchants, enabling them to leverage individualised recommendations that engage and convert customers without cookies or personal data. Shopify's investment follows Crossing Minds' recently announced Series A funding round and will allow the company to scale amongst Shopify's global merchant base.
Shopify's investment in Crossing Minds comes at a pivotal moment for online commerce. As global consumer data privacy laws are tightened and third-party cookies that track users across the Web are phased out, merchants are turning to solutions that drive engagement and conversions without undermining consumer privacy. The Crossing Minds platform does not require personal user data. The solution uses AI and machine learning technology to provide relevant recommendations and personalised experiences. This is achieved by analysing customers on-site actions. The company says businesses using Crossing Minds see an average increase of 96% in sales and 120% in click-through rates. Crossing Minds integrates directly with existing commerce tools and platforms. Businesses can get up and running with Crossing Minds in a few clicks.
Merkle Unveils Experience & Commerce practice to help brands build next-generation loyalty
Merkle, Dentsu's technology-enabled, data-driven customer experience management (CXM) company, has formally unveiled its global Experience & Commerce practice and named the leadership team spearheading the agency's services.
The announcement completes a multi-year strategy and investment plan that brought together agencies from around the world. This includes blue-infinity and eCommera in Europe, Bluecom in Asia, Davanti in New Zealand, DEG and LiveArea in North America. The aims is to transform Merkle's customer experience capabilities and offer brands a platform for global scale.
As part of this unveiling, Merkle has appointed Michael McLaren as global Experience & Commerce lead. The announcement comes after Pete Stein, who previously served in this role, was named President, Merkle Americas. McLaren who has been leading Merkle's B2B practice area since 2016, and will continue to serve as global CEO of Merkle B2B. Jim Butler, formerly president at LiveArea, has been named Experience & Commerce lead for Merkle Americas. McLaren and Butler will work closely with the Experience & Commerce global team of regional CXM experts, including Martin Bochineck in EMEA and Patrick Deloy in APAC. Paul Lynch, head of experience and commerce UK, leads the UK cluster, comprised of 500+ experts across service centres in the UK, Bulgaria, and Pune, India.
Merkle's Experience & Commerce practice is a global team of more than 2,500 experts across CX, technology, commerce, digital messaging, loyalty and promotions, supported by 14,000 technologists, strategists, and analysts around the world.
Mystifly joins UATP Network
UATP and Mystifly announced a strategic partnership in which UATP will be integrated into MystiPay, an airline payment solution from Mystifly. The partnership focuses on reducing the cost of acceptance for travel payments.
Mystifly is one of the largest global B2B airfare aggregators backed by its strong travel technology vision. Mystifly offers search and retailing, order management, revenue and channel management, ancillary sales, and a multi-currency payment wallet. In addition to automated post-booking management processes through their technology SaaS platform. Mystifly's model is to merge the gaps between aggregation, distribution, fulfilment and payments and settlements.
BigCommerce publishes ANZ State of Ecommerce report
BigCommerce has released its latest ANZ State of Ecommerce Report, a localised Australia and New Zealand study designed to give retailers insight into consumer shopping behaviours. The study aims to help retailers better deliver on customer expectations. Furthermore, enhance online shopping experiences and stay ahead of the competition.
The new report surveyed over 5,690 Australian and New Zealand shoppers. It reveals debit cards have risen in popularity. The use of Buy Now Pay Later (BNPL) providers has remained consistent. Some shoppers have indicated plans to decrease their future BNPL usage to save more for essentials. Other shoppers continue to prioritise website speed and fast delivery times in their online shopping experience.
BNPL usage in ANZ has remained steady. The report found 32% said they used BNPL to make a payment in the last six months. This compared to 35% in 2021. Looking forward to future spending habits, 30% of respondents plan to decrease their BNPL spend. The majority (68%) suggested doing so to save money for essentials. 11% of respondents said they planned to increase their spend using BNPL products. 72% saying they prefer BNPL to credit or debit options.
ANZ shoppers are prioritising website speed and shipping cost transparency as two key factors determining who they shop with. 58% of respondents indicated high shipping costs lead them to abandon cart. 51% saying that communicating the cost of delivery too late in the process would lead them to abandon cart. (24% very likely and 27% likely). Slow delivery is still an issue for 41% of shoppers. 14% saying they would be likely to abandon cart and 27% saying they would be very likely.
Rockerbox and Pinterest launch Strategic Measurement Integration
Rockerbox, a marketing measurement platform for DTC brands, and Pinterest, the inspiration to realization platform, have launched their strategic measurement integration.
DTC brands that are leveraging Rockerbox are now able to see the full performance of Pinterest ads. In addition to the broader impact of Pinterest ad exposure to their broader marketing mix.
The company says this has resulted in a median 13x improvement in Return on Ad Spend (ROAS). In addition, due to the increased visibility, advertisers better understand the role Pinterest plays on the user's path to conversion. This includes how Pinterest reaches net-new site visitors and performs differently throughout the funnel.