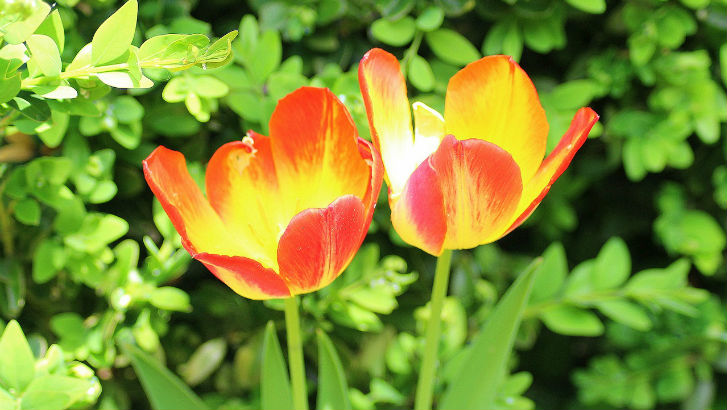 Kevin Samuelson and the leadership team at Infor revealed how the company performed in 2021 and is moving forward with a refined product and customer success strategy. Konica Minolta is delivering its next-generation service management with the help of IFS.
IFS also published an intriguing report on sustainability in manufacturers. Workday announced that it would create around 1,000 jobs in Ireland over the next two years and is building an eco-headquarters there.
Pick of the week
IFS announced the first of two releases for IFS Cloud due in 2022. The update includes new Service, EAM, Manufacturing, Supply Chain, HCM, and CRM features. The improvements fall into three broad categories:
Accelerating intelligent insight and automation across the organization
Elevating the ability to shape and deliver service to their customers
Unlocking new levels of user experience and productivity for their people
With this release, IFS has added pre-built advanced analytics reports, new analytics models for EAM, CRM, HCM, and Manufacturing and improved asset performance prediction.
Improvements to service management include a powerful service request capability with quotation management. Users can set geo-locations for existing or new jobs using a mobile device. The supply chain planning capability has also been enhanced.
UX improvements include calendar-based worklists, shift templates and new collaboration, communication, and mapping tools in Dispatch Console.
There are also improvements to the Boomi connector and CRM vendors. There is also and tighter integration to the recently acquired Customerville.
IFS Chief Product Officer Christian Pedersen commented: "With IFS Cloud and with this April 2022 release, we are continuing to break down these artificial constructs and deliver capabilities aligned to how customers run their business – end to end.
"As an example, customers want intelligent insights faster and they want to accelerate automation, but they want to do this across their people, assets and customers' processes so that they can garner more value faster. Customers can expect IFS to stay laser focused on its promise to deliver improvements in the way their entire business can consume them, and I am hugely proud that once again we are keeping our promise."
Acquisitions
The Access Group has acquired adam, a provider of highly configurable purchasing solutions to public sector bodies across various spend areas, from complex community care to transport and housing.
JDM Technology Group, the parent company of Computer Guidance Corporation, acquired CavSoft. CavSoft is a leading estimating and takeoff software vendor for the Australian construction industry.
MYOB acquired Auckland-based (New Zealand) ERP software solutions specialists, Aztech Solutions, a platinum partner.
Xentral acquired Otaja ERP Consulting GmbH, a leading video learning platform that helps companies onboard ERP solutions.
Appointments
Acumatica appointed CJ Boguszewski as its vice president of partner strategy and programs.
Xero appointed Chris O'Neill as its first Chief Growth Officer.
Business
Global Shop Solutions has installed solar panels on all three buildings of its headquarters buildings to provide energy for the campus. It will reduce costs and its carbon footprint.
Katana now has 100 employees across 4 continents. The company also launched a mentorship program that will see employees offer mentorships to other startups looking to grow.
Oracle and the Association of International Certified Professional Accountants (the Association), founded by the American Institute of CPAs (AICPA) and the Chartered Institute of Management Accountants (CIMA), announced an introductory certification series to address the technology skills gap in finance and accounting.
RamBase announced that Smooth ERP had joined its UK Partner Network.
SAP has announced the creation of a dedicated recruitment onboarding program. It will match refugees from Ukraine with vacancies across Germany, the Czech Republic, Hungary, Bulgaria, Romania, Poland, and Slovakia.
Customer
The US Department of State (DoS) has selected Infor Risk & Compliance (IRC) to help reduce risk and automate compliance obligations. GPW Group, which operates the Warsaw Stock Exchange, has selected Infor Dynamic Enterprise Performance Management (d/EPM) cloud-based software to support its planning and budgeting process. Lesto Product, a Bulgarian manufacturer of metal products, is migrating to Infor CloudSuite Industrial Enterprise to help improve overall business processes.
Merlin Entertainments uses Oracle MICROS Simphony Point-of-Sale (POS) and Oracle Hospitality OPERA Property Management technology to improve the customer experience.
Undercover Snacks, the innovative chocolate snack manufacturer, is using Oracle NetSuite to support its rapid expansion throughout the U.S. and globally, having replaced QuickBooks
France-based Labeyrie Fine Foods has moved its Oracle JD Edwards and Oracle Database support to Rimini Street.
Medair, the global humanitarian organisation, has selected the Unit4 ERPX and FP&A solutions to provide accurate, real-time reporting, optimize resources and drive greater mission impact
Product
Epicor has launched the multi-feature Epicor Service CRM mobile app for automotive service businesses.
The latest Pandle update sees improvements to its customer and supplier import feature for onboarding customers
QAD revealed its latest update of QAD Adaptive ERP and other applications. The update includes QAD WebJaguar Digital Commerce and serialisation features to extend track and trace functionality.
SoftOne launched Soft 1 Series 6 ERP. The new release included an improved UI and updated Payroll and HRMS. It also included Soft1 FinTech 2.0, which includes links to all Greek banking platforms.