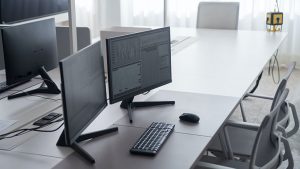 HelpSystems has acquired Terranova Security to boost its training offerings around phishing for an undisclosed amount. Terranova Security provides global phishing simulation and security awareness training programmes in more than 40 languages.
Kate Bolseth, CEO, HelpSystems, "Organizations in every vertical are learning that developing a cyber-aware culture is one of the best ways to prevent attacks and the downstream damage they can cause.
"Terranova Security's global reach and gamification techniques truly set them apart. Additionally, their record in training users to fend off attacks is exceptional, and we believe their knowledge and capabilities will enable our customers to excel in this as well. They are a welcome addition to the HelpSystems family."
HelpSystems sees security training as essential
There is an interesting debate in the cybersecurity industry around the effectiveness of simulation and training programmes. Some see them as having a limited impact because they are rarely part of a wider education programme. They can also, too often, be used in a negative way to highlight user failures rather than training failures.
By acquiring Terranova Security, HelpSystems is making sure that training is part of that wider security mix. Terranova Security already uses the results to drive additional training for users. It uses the results to help users get better at recognising scams and improve their knowledge. It is an approach that raises the level of knowledge and awareness.
For HelpSystems, there are potentially more benefits. It has several tools in the compliance area. It could use its knowledge there to enable Terranova Security to widen the scope of its simulations and training. HelpSystems could also embed that training into its other products and link it to its infrastructure protection tools. Such a move would make user education a seamless part of cybersecurity across a business.
Enterprise Times: What does this mean?
Phishing is often a gateway attack. A means by which an attacker gains their first steps to compromising an individual and an organisation. While cybersecurity tools need to do better when it comes to detecting attacks, users also need to play their part. But to help them do that, training has to educate and create better awareness.
It will be interesting to see how HelpSystems integrates Terranova Security with its existing tools. Will it sit as a standalone solution or be integrated into different parts of its offerings? Will we see a greater push by HelpSystems to raise the awareness and benefits of training across its customer base? What new modules will Terranova Security introduce and when?
This is HelpSystems' third acquisition this year and follows that of Tripwire and Alert Logic. It puts the company on target to equal or surpass its size acquisitions in 2021. Who is next on the list?