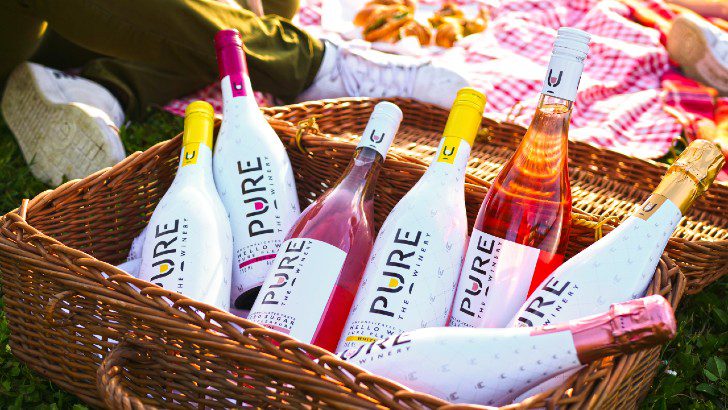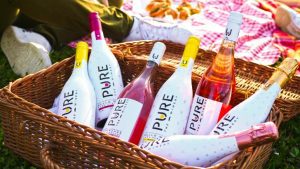 PURE the Winery is a rapidly growing distributor of sugar-free wine. It distributes and sells sugar-free red, white and sparkling Italian wine to Europe, the US, Asia and Australia. Founded in 2019 by a group of ex Coca Cola investors, including Ashish Asthana and Martin Jansen, CEO of PURE The Winery, the company has grown quickly. To support that growth, the company needed to find a solution that would meet its needs as a start-up, to scale-up and beyond. It chose NetSuite.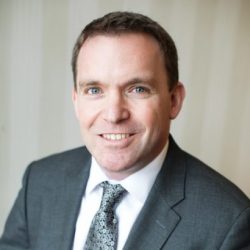 Enterprise Times had the opportunity to ask Stuart Foster, Financial Controller & Investor, PURE The Winery, about that decision. He replied: "NetSuite was always the first choice for our team. We have personnel in key markets and are a largely decentralised team, so we needed a cloud-based system that everyone could access and benefit from regardless of location.
"Similarly, we also needed a system that could help us manage cross-border trade and ensure we are compliant with local rules. NetSuite is best-equipped in that area. We also know we can quickly roll out new subsidiaries in new countries. NetSuite will be able to support us there with its global reach. It can also easily integrate with other applications."
The company started with QuickBooks but quickly realised it did not meet its complex growth requirements. While the selection of NetSuite was made in 2019, the solution went live in 2020. Pure The Winery sought a trusted partner to help with the implementation and selected Wipro. Foster explained why they were chosen. "Some of our team members have had positive experiences with Wipro in the past. They have experts around the globe and good experience with successful NetSuite implementations."
NetSuite has already helped PURE The Winery sell into 15 countries. It has direct operations in the Netherlands, Belgium, Spain, Germany and Austria. It will launch in France soon and Italy and Ireland later this year. Foster would not be drawn when it will launch in the UK.
The challenges
As a rapidly growing company, PURE The Winery needed a solution to support its initial operational requirements as a distributor and support its growth into new geographic regions. With 12 employees and several advisors that work remotely, Jansen is based in the Netherlands and Foster on the Isle of Man, a cloud solution was the only real option. It needed a solution that would meet all the local legislative, cross border and tax requirements, which can be complex in the alcohol industry.
PURE The Winery also only distributes the product. The wine is produced by an Italian wine producer using traditional and innovative methods to remove the excess sugar. This presented the biggest challenge during the implementation. Foster explains: "The biggest challenge was recognising the various stages and nuances of wine production – alongside the fact that PURE only takes ownership of the finished product – in NetSuite.
"We're in a somewhat unique situation where we need to have visibility of the manufacturing process, despite not being directly in control of it, so that we know what inventory is due to be available soon. Our solution to this wasn't particularly technical – we had to step back and consider how to best present this information in NetSuite and slightly tweak it from the way we did before."
Another challenge is the expansion in Europe, as Foster notes: "The US was relatively straightforward to deal with because our importer deals with most taxes, but Europe is extremely complicated, with multiple taxes and languages and some countries requiring daily updates on exact quantities sent across borders."
NetSuite delivers on the promise
NetSuite now provides an integrated business platform that aligns production, inventory and finance processes in a single platform. The company is now poised to sell 1 million bottles and €10 million in revenue in 2022.
Foster commented: "The market was thirsty for online development, and conditions were right. But ultimately, we needed a far better way to manage everything from finances to stock predictions. Now, NetSuite is helping us make the most of our opportunity by aligning sales and inventory data so we can deal with expected peaks in demand with our manufacturing partners, such as meeting heightened popularity for rosé in summer.
"NetSuite will also bring together data from our online and bricks-and-mortar channels. It also helps us navigate the complicated world of tax compliance across our markets. We rely on NetSuite to make sure everything is working seamlessly together and know it will scale with us."
While NetSuite provides the company with a solution for many functions, it does not do everything for PURE The Winery. Foster explains: "We're currently in the process of integrating our webstore (WooCommerce) with NetSuite with the support of Wipro and our WooCommerce in the Netherlands."
This ability to integrate third-party applications with the NetSuite platform is important. So is having a partner to help with the technical challenge. NetSuite has a rich set of integrations available not just for WooCommerce but also for many others. In addition to Wipro, many both global and local partners can help customers on their journey.
Nicky Tozer, SVP EMEA, Oracle NetSuite, commented: "PURE The Winery has effectively created a whole new category. Great ideas also require great execution. With NetSuite, PURE The Winery has a single platform to run its whole business, helping save time and resource while bringing visibility and insights that it never had before, so that more people can enjoy its award-winning wine."
Enterprise Times:  What does this mean?
PURE The Winery is a classic example of how NetSuite can help a rapidly growing company, especially one looking to expand rapidly worldwide. While it may have started with QuickBooks, the founders quickly realised it needed a more sophisticated, cloud-based, and global ERP solution that would help with its expansion.
What is interesting is how PURE The Winery has already evolved from a distributor to an e-tailer and has visibility into its suppliers' manufacturing processes. It is an increasingly popular model and only one of the business models that NetSuite is suited for.