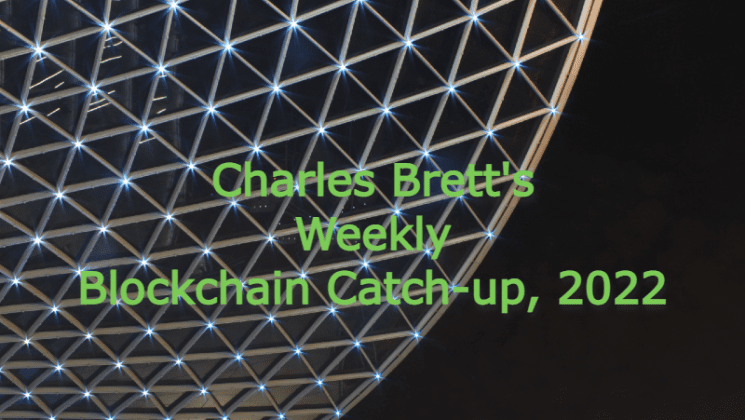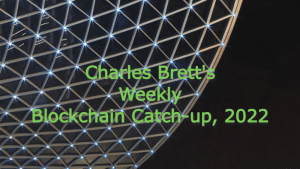 This is Charles Brett's start-of-the-week Enterprise Times 'blockchain catch-up' 2022-Week 8. Necessarily it is idiosyncratic and selective.
It is not intended to be comprehensive but does seek to highlight 'Quick Takes' on specific developments as well interesting pieces to read, a listing of some (not all) announcements/press releases and pointers to upcoming events.
Quick Takes – Charles Brett's Blockchain Catch-up 2022-Week 8
iCapital to Lead finance sector consortium to develop DLT -based alternative investment ecosystem
iCapital, a platform focused on efficiency in alternative investing for the asset and wealth management industries, is to develop a DLT solution for that alternative investment ecosystem. The consortium says it will "champion an industry-wide initiative to drive the next generation in operational efficiency, security, and convenience … to make it easier to acquire and service alternative assets".
The consortium includes asset managers, wealth managers and service providers. 'Big name participants' include Apollo, BlackRock, Blackstone, BNY Mellon, Carlyle, KKR, Morgan Stanley, State Street, UBS and WestCap – as well as iCapital.
Quick Take: whether this is 'just another blockchain consortium' formed by major finance sector businesses desperate to 'play in the blockchain space' or something more significant is not yet clear. It may take some time to find out whether the consortium makes progress or gradually evaporates into irrelevance, as so many such initiatives have before…
7 pieces to read – Charles Brett's Blockchain Catch-up 2022-Week 8
Selected announcements/press releases/opinions – Charles Brett's Blockchain Catch-up 2022-Week 8
Selected upcoming events
Digital Assets Week (21-25 March 2022)
Bitcoin 2022 (April 6th-9th, 2022)
Paris Blockchain Week Summit (12-14th April 2022).