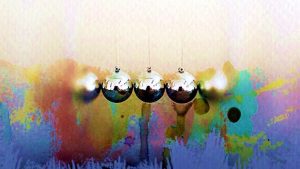 The world of accounting automation is certainly heating up. The latest indication of this is a business momentum update published by FloQast after another year of growth. This week it announced some of its business results from 2021.
FloQast saw 97% growth in ARR in Q4 compared to 2020 and 153% growth in net new ARR across 2021. It held back on releasing revenue figures, nor did it state its overall growth in ARR for 2021. The company now has over 1,500 customers worldwide.
Some of that growth was in its EMEA region, where it opened a new EMEA headquarters in London during the year. New customers include Revolut, Babylon Health, Watches of Switzerland, and Ironsource. The expansion was also fueled by a $110 million Series D funding round led by Meritech Capital that also saw it attain a unicorn valuation.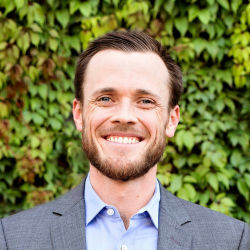 Mike Whitmire, inactive CPA, co-founder and CEO at FloQast, commented: "This past year, FloQast experienced exceptional growth across the board – including funding, product and platform launches, customer acquisition and more – making this one of the most important and successful years for the company since we were founded.
"This growth is a testament to the critical advances taking root across the accounting industry and highlights FloQast's ability to deliver next-generation technology to usher in a new era of modernization and change."
Continued investment in product
FloQast continues to enhance and extend its accounting workflow automation platform with several new modules and enhancements. It also launched FloQast Ops, a new workflow management solution. It also partnered with Donnelley Financial Solutions, combining FloQast and DFIN's ActiveDisclosure to streamline the record-to-report process for companies planning to go public.
With a new CMO in place, C. Edward Brice, and innovative ideas from CEO Mike Whitmire such as FloQast Studios already in place the future looks intriguing. Floqast Studios is a full-scale production arm of FloQast designed to create entertaining, engaging, and educational content by accountants for accountants. Other senior appointments included Chief Financial Officer Razzak Jallow as CFO and Vice President of Customer Success, Justin Smith as Vice President of Customer Success.
Enterprise Times: What does this mean?
The automation of finance is a hot sector at the moment. FloQast has successfully driven its growth up and continues to be the rising star in the market. BlackLine, the market leader, is staunchly defending its position. It recently acquired intercompany transaction automation vendor FourQ.
FloQast will need to keep its focus. Its organic growth is impressive. However, it may need to boost its growth with inorganic acquisitions, either tech tuck-ins or market tuck-ins, or both. While it is a leader in the G2 Grid for Financial Close and attained 36 G2 Grid badges last year, it needs to be wary of competitors.
The other G2 leaders such as BlackLine, Workiva, Planful, Trintech and Prophix also see growth. Currently, the space is quite crowded, and there may be consolidation during 2022. Will FloQast be the one that acquires or is acquired during the year? Whitmire may hope that it is the former. However,  the momentum release contained little about his ambitions for 2022.