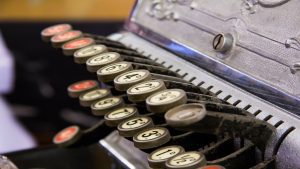 Bold Commerce has launched its headless Checkout Experience, built for WordPress and WooCommerce. The new alternative to WooCommerce's native checkout enables brands to fully customise their entire checkout experiences. The company says it significantly improve conversion rates and embeds shopping experiences into other digital channels. Brands that sell on WordPress and WooCommerce can now scale without losing performance. At the same time, increasing their checkout load speed by up to 400% and combatting up to 30% in lost revenue due to cart abandonment.
Brands are currently balancing the need to address cart and checkout abandonment on their traditional eCommerce platforms. Many also actively pursue options to sell beyond those platforms through owned and third-party digital experiences. According to The Checkout Benchmark from Bold Commerce, 48% of shoppers who make it past the cart into the checkout funnel are abandoning before completing their purchase. For mobile, 58% abandon their purchase after proceeding from cart to checkout, but before completing their order.
A reliance on multiple plugins
For brands selling on WordPress and WooCommerce, known issues threaten their ability to scale as site traffic and sales increase. Some developers believe a reliance on multiple plugins at checkout reduces site speed. Plugins can introduce security vulnerabilities if maintenance is not done regularly by developers This can give rise to further complexity: A big cache of plugins often results in a lack of support and difficulty in establishing a clear roadmap for functionality. It can create longer checkout flow at moments when shoppers are most active, resulting in above average checkout abandonment rates. When sites experience high volumes of visitors and concurrent transactions, brands risk losing up to 30% of their potential revenue. In addition, attempts to address these site stability and performance issues typically requires increasing server capacity, driving up operating costs.
Bold Checkout offers brands an option for elevating their checkout experiences without the risk, cost or complexity of re-platforming. The enterprise-grade SaaS checkout replaces 20-30 WooCommerce plugins with a single integration, compatible with open-source WordPress and WooCommerce ecosystems. As a result, brands using WooCommerce can achieve checkout speeds up to 400% faster. Furthermore, Bold Commerce's one-click checkout reduces the amount of time shoppers spend in checkout, also contributing to higher conversion rates.
"Most brands haven't been able to overcome the obstacles that plague their conversions on traditional shopping sites. It can be difficult for them to imagine selling successfully on other digital channels that weren't originally intended for commerce," said Yvan Boisjoli, CEO of Bold Commerce. "Yet, this is the direction the industry–and shoppers–are heading in. Enterprise brands using WordPress with WooCommerce can now achieve both of these things simultaneously," adds Boisjoli.
Adopted by eCommerce platforms
Bold Commerce worked closely with strategic partner Crowd Favorite to launch its new checkout experience for WordPress brands using WooCommerce. Bold Checkout scales alongside businesses by enabling them to customise the checkout experience using an API-first architecture. Brands that need to move quickly can skip building a custom user interface. Instead, can opt for pre-built templates and integrations with leading payment gateways, and top tax, fraud, shipping, and marketing solutions.
Addressing problems with brands' current checkouts is only step one. Bold Checkout increases average order value with personalised pricing and promotions at checkout. It also increases customer lifetime value and introduces recurring revenue with its integrated subscription offering. Enterprise users can bring these differentiated checkout experiences to any touchpoint, where they can grow incremental revenue through new channels.
Over the past year, Bold Commerce's Checkout Experience Suite has been adopted by users of major eCommerce platforms. This includes commercetools, BigCommerce and Shopify. By enabling brands, a flexible alternative to their native checkouts, brands are customising checkout experiences based on the needs of their business to increase conversion and sell through more channels.
Enterprise Times: What this means for business.
Nearly 50% of shoppers who go from cart to checkout still don't purchase, according to Bold Commerce's The Checkout Benchmark. Headless checkout has the potential to give retailers more effective control over customisations of the checkout process. Bold Commerce says its solution provides ability to scale without losing performance. The company has plenty of experience supporting checkout and subscription experiences for retailers and DTC brands.
Retailers have long focused on cart abandonment. This is due to 70% of shoppers that abandon their cart before making it to checkout to purchase. The industry's laser focus on cart abandonment has built an assumption that if retailers can get shoppers from cart to checkout, they'll complete the purchase. For this reason, checkout abandonment is often an unrecognised hurdle for retailers. This is where headless Checkout Experience comes in. Brands can bring their new checkout experiences to any shopper touchpoint. For example, a consumer could hypothetically buy their Peloton trainer's outfit directly from the bike screen without leaving the workout.