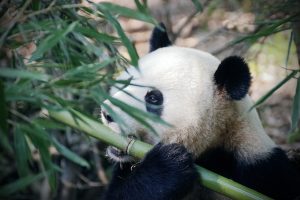 BigPanda, Inc has raised $190 million in funding and received a whopping $1.2 billion valuation. The funding round was led by Advent International using a dedicated technology fund. Other participants included Insight Partners, with participation by other existing investors. That list presumably included VC's such as Greenfield Partners, Battery Ventures, Mayfield Fund and Sequoia Capital Israel. The company last raised funding in 2019 with $50 million led by Insight Partners.
BigPanda also strengthened its board with Eric Noerth, a partner at Advent International, joining. Noerth commented: "Advent's tech team seeks to invest in high-growth, innovative companies, and BigPanda's leadership and differentiated offering in the critically important AIOps market makes this an exciting opportunity. We're thrilled to partner with BigPanda and look forward to bringing our deep cross-sector network and ecosystem of company-building resources to help them continue to innovate and scale."
BigPanda also welcomes Sanjay Poonen, once a president at SAP and COO of Vmware and now boards advisor to Zoom and DocuSign. He will act as a strategic advisor to the company.
Lonne Jaffe, Managing Director of existing investor Insight Partners and BigPanda board director, commented: "As the clear leader in AIOps event correlation and automation, BigPanda is now enjoying powerful network effects as they sit in between the 'pandamonium' of the upstream IT data, on one side, and the downstream collaboration systems, on the other side. BigPanda's extraordinary momentum is a testament to its product differentiation, customer success maturity and skilled leadership, and we couldn't be more excited to support the company's growth into the future."
Who are BigPanda
BigPanda provides an AIOps Event Correlation and Automation platform. The solution is built to help manage large scale and complex IT environments. It achieves this by aggregating and normalising the vast amounts of data that larger IT environments create. The solution then enhances the data and uses AI and machine learning to provide actionable insights it IT teams.
The solution enables IT teams to identify the root causes of issues quickly rather than sort through the mass of symptoms to identify what is causing the problem. The platform also provides automation tools for incident response with integrations to a wide range of 3rd party products. These integrations include:
Monitoring tools, including Solarwinds, Appdynamics and Splunk
Change management tools such as Jenkins, Amazon CloudTrail and ServiceNow
Topology tools: Dynatrace, ServiceNow and VMware vCenter
Collaboration tools such as Jira, Pagerduty and Slack
SSO tools such as Okta, Onelogin and Ping Identity
With the increase of remote working IT operations teams incident response has become harder. BigPanda provides a way of providing the insights required to restore services and prevent downtime faster.
This funding will enable BigPanda to continue to innovate on its best-in-class AIOps capabilities by increasing the size of its machine learning, product, and R&D teams, as well as making strategic acquisitions. The funding will also be used to scale BigPanda's go-to-market activities by building out its sales, marketing, customer success and partnership teams.
Increasing momentum
This demand has already translated into business. BigPanda grew its net new ARR by 155% in 2021. The announcement included several percentages indicating substantial growth in new customers, implementations and revenue. There were fewer dollar amounts given other than the company saw a 500% increase in deals worth more than $1 million.
Some of the percentages are worth calling out:
Gross dollar retention was 97% on a last-12-months basis, showcasing world-class retention and value realization among customers
Net dollar retention was 122% on a last-12-months basis, driven by Global 2000 customers rapidly increasing their usage of BigPanda across their global footprint
Total revenue flowing through the channel increased 200%, and the number of deals doubled in 2021
BigPanda also grew by 104% in new employee hires in the last two years
Steady growth should enable scaling
As a SaaS company, BogPanda is growing and growing at a steady pace, retaining customers, and with the increase in partner deals, it should be able to scale further.
Assaf Resnick, co-founder and CEO of BigPanda, commented: "The need among IT Operations teams for AI-powered insights and automation has exploded in recent years. The scale of the digital economy is rapidly growing.
"At the same time, enterprise adoption of cloud and cloud-native environments has reached a tipping point. This has placed a huge burden on IT Operations teams in terms of the growing scale and complexity of the IT data that must be consumed and responded to in order to keep digital businesses running. These teams are turning to BigPanda for help."
The funding will help BigPanda grow across multiple fronts. It will invest in R&D, Sales and Marketing and look for acquisitions. It is unclear whether these will be tech tuck-ins or market tuck-ins. The funding will support geographic expansion. It has plans to open its first European office in London, UK. Will it also expand into APAC?
Enterprise Times: What does this mean
This is an impressive funding round for a company that will look to further expand over the coming months. While some funds have been set aside for investment in acquisitions, could BigPanda itself be a target for another tech vendor, perhaps one of its partners, ServiceNow or would the backers of BMC look to modernise its tech stack and back a bid? Regardless, expect to hear more from BigPanda. It has funding and the backing of several VCs well known for growing businesses successfully.