Freshworks has appointed the former CEO of NetSuite and cloud software pioneer Zach Nelson to its board of Directors. This is the third non-exec role that Nelson has taken up since he left Oracle NetSuite in 2017. He is also on the board at PagerDuty and an angel investor with his most recent investments in VinePair (Source Crunchbase). Nelson previously also held leadership positions at Oracle, Sun Microsystems, and McAfee.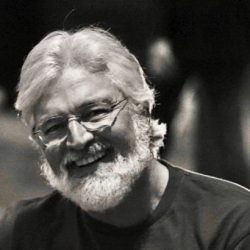 Nelson was the charismatic leader who led NetSuite on its meteoric global growth from startup to public company serving more than 30,000 customers across more than 100 countries. NetSuite was subsequently sold to Oracle for $9.3 billion in 2016, which was made easier by Larry Ellison's considerable stake in the company.
Nelson commented: "I have long admired Freshworks' unwavering mission to improve the experience between a business and its customers and employees — the two most important stakeholders companies serve. Over the course of my career, I've witnessed countless attempts at market disruption and I believe Freshworks has what it takes to build software that finally delivers on the 'easy' promise of the cloud."
Freshworks board strengthens
Freshworks has further strengthened its board which already includes independent directors such as:
Roxanne Austin, former COO of DIRECTV
Sameer Gandhi, Partner at Accel
Randy Gottfried, former CFO of AppDynamics
Johanna Flower, former CMO at CrowdStrike
Barry Pagdett, former CRO of Stripe.
Girish Mathrubootham, founder and CEO of Freshworks, "Zach brings tremendous experience building and scaling high-velocity cloud software companies to the Freshworks board. We're thrilled to have him join us and look forward to his enthusiasm and expertise making a strong impact on our journey."
Enterprise Times: What does this mean
Freshworks last raised funding in November 2019 in a Series H round that raised $150 million and was led by Accel. It raised a further $85 million on the secondary market from Steadview Capital. Is this a prelude to more funds? Nelson will have strong relationships with investors that Freshworks may leverage. He can also guide Mathrubootham if he is considering an IPO.
This is a coup for Freshworks to have appointed Nelson. How much time will he dedicate to Freshworks, and what role will he have on the board? As a former CEO and Vice President of Worldwide Marketing at Oracle, he has a depth of experience in growing SaaS companies. Is Freshworks about to accelerate its growth?