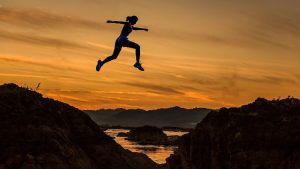 NTT has launched the first globally available Private 5G Network-as-a-service platform, P5G. The solution is a complete solution for organisations looking to deliver connectivity across large campuses. NTT will provide an end-to-end service that offers security, connectivity, device and edge management, application development, big data analytics, and deep back-office integration. The solution is already available in more than 40 countries.
NTT does not believe its new service will replace existing infrastructures. Its brochure notes: "We don't see 5G suddenly replacing Wi-Fi or 4G/LTE, each has their own part to play depending on technical and enterprise considerations."
However, for a larger greenfield campus, it might be the best answer. It is the choice made by Cologne Bonn Airport, which is building a 5G network to cover 1,000 hectares. It will help the organisation introduce technical innovations such as intelligent baggage checking, security via automated guided vehicles, augmented and virtual reality. The price point of 5G now makes these solutions more affordable. It is unclear what stage the airport is at with its deployment. NTT has not replied to several questions about the announcement as of writing.
Eric Clark, NTT Data Services North America Chief Digital and Strategy Officer, commented, "As data and mobility become more critical to business operations, 5G will enable enterprises to reinvent business operations. With faster speeds and more data, 5G will facilitate advances in artificial intelligence, automation, and IoT. How a company collects, stores, and uses that data in real-time will be critical to success, and NTT is well-positioned to guide our clients on this journey."
What is P5G?
The solution is built on a tiered architecture of seven layers:
Private 5G/LTE network and edge devices, hosted in a secure cloud
Open and licensed spectrum in over 20 countries to date and CBRS in the US
Global Operations Centers providing 24/7 operations with a self-service portal
Managed Network Service, both Networks as a Service and Device as a Service are available
Global Connectivity in over 40 countries with services available
Secure by design, SASE capable, ZTNA enabled and backed by global GSOCs
Application Dev & Systems Integration in more than 40 countries
The solution aims to deliver four main benefits:
Enables endpoints, employees and customers to enjoy seamless and secure connectivity across a large campus, both indoor and outdoor.
It will help accelerate digital transformation by enabling new use cases and technologies by delivering connectivity cost-effectively.
Improve employee experience and enhance productivity. P5G supports push-to-talk capabilities and offers employees new ways to collaborate with augmented and virtual reality examples.
Maintain control of the network and data with a fully managed private network. With segregation from any public network, organisations no longer need to rely on internet connectivity through Wi-Fi or public mobile connectivity.
The solution runs on a cloud-native architecture, but NTT can also deliver it via the cloud, on-premises, or at the edge. NTT has already connected the solution to leading network suppliers and integrated it with third-party software applications. The documentation available to Enterprise Times did not state which ones, though.
The platform is pre-integrated with leading network and software partners, allowing enterprises to secure, scale and segment their network flexibly. With patent-pending MicroSlicing™ technology, NTT P5G allows mission-critical apps to leverage the advantages of private 5G.
P5G brings in a new leader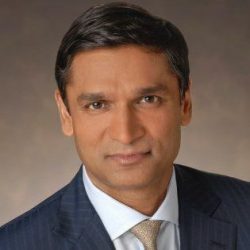 NTT has also announced the appointment of Shahid Ahmed as EVP of New Ventures and Innovation to pioneer the Private 5G service portfolio. Ahmed previously worked in leadership positions at Accenture, PricewaterhouseCoopers, and Sprint. He was also Managing Partner at Imagine Wireless, a leading provider of wireless mobile voice and data.
At Imagine Wireless, he innovated revenue growth opportunities for clients leveraging emerging technologies, including Wireless, 5G, CBRS, and IoT. At Accenture, he was also appointed advisor to the United States Federal Communications Commission (FCC). His deep domain experience should help identify with customers innovations to increase efficiency and improve revenues at NTT customers.
Ahmed commented: "Global enterprises are looking for a single private 5G solution to deploy across multiple countries. They need one truly private network, one point of accountability, one management platform, and one solution partner that eliminates all the major friction points across the entire global footprint of the enterprise. Our NTT P5G offering supports many of the CXO requirements today, and we will continue to invest in P5G as enterprise adoption evolves."
Where is this useful
NTT believes that P5G has use cases across automotive, manufacturing, healthcare, and retail. The use case is less obvious in automotive, but NTT could not clarify the opportunity it sees. Other opportunities are more obvious in education and potentially entertainment. However, NTT did not answer whether it can deploy the service to a temporary location.
Importantly NTT also offers many add-on solutions, such as security which are critical for ongoing deployments. It offers a one-stop shop for global organisations and could change the connectivity of people and assets in the future.
Though it is unclear what they have deployed, one customer is Mondelēz International, Inc. one of the world's largest snack companies. Javier Polit, Chief Information & Global Digital Services Officer of Mondelēz International, commented, "As a key partner in our digital transformation journey, NTT has an impressive track record of building and supporting new technologies that help CXOs solve critical business challenges. NTT's unique approach to Private 5G offerings provides the kind of agility and insight that we will need to further accelerate our business."
Enterprise Times: What does this mean
This new service is significant. Globally available, it offers the promise of connecting everything in an organisation in a way that 4G and Wi-Fi has never quite accomplished at the right price point. The solution may have drawbacks and limitations. However, these are not apparent, and NTT could not be drawn to state them.
What is exciting about this release are the innovative services and solutions that organisations can now ideate and develop. As Bonn Cologne airport shows, it could deliver substantial efficiency improvements.
Other analysts also see the potential of this announcement. Ghassan Abdo, Research Vice President from IDC, commented, "The private 5G technology has the potential to fundamentally change the way enterprises drive digital transformation. NTT has a strong track record of focusing on breadth of service. NTT P5G capabilities extend far beyond basic connectivity to offer a comprehensive suite of services geared toward important business outcomes."
For organisations that have struggled to find a secure network within a large campus, NTT may have a solution. NTT now needs case studies that demonstrate the benefits that organisations such as Bonn-Cologne airport and Mondelēz International are gaining. If they can deliver these, then more will take on this solution.