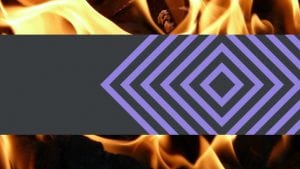 The Tech Trailblazer Awards are open for submissions once again. In its tenth year, the process has always been virtual and showcases some of the brightest startups in the industry. The awards are open to companies less than six years old and at C Series funding or below. Previous winners have included Confluent, which launched a successful IPO this year.
The 2021 awards
This year, there are seventeen award categories, with two additional ones, the Diversity Trailblazers Award and the Investment Trailblazer Award. Broadly speaking, they fall into four categories. The industry category awards are open to startups that work in a specific vertical. These include:
The Investment Trailblazer award is a new category that looks at companies developing solutions to support startup funding.
The technology category includes awards where startups are leveraging specific technology:
The individual's category is open to business leaders that have demonstrated leadership qualities within their own company and the broader industry.
The final two categories include the firestarter bursary, which is open to non-VC funded startups less than two years old. Those eligible for the Firestarter awards receive a bursary to enter a tech category free of charge. The new diversity award is open to enterprise tech startups who are championing the full spectrum of diversity, equality and inclusion initiatives.
Judging panel
The head judge this year is Gerald Brady, Managing Director of Silicon Valley Bank. He will be supported by many others including, Joe Baguley, CTO EMEA at VMWare,   Dave Cartwright,  Head of IT Security at Standard Bank Wealth International and Eleanor Dallaway,  Editorial Director at Infosecurity magazine. Enterprise Times will this year also join the judging panel.
The judges, in combination with a public vote, will determine the winning entrants. Assessments are based on agility, diversity, leadership, go-to-market strategy, innovation, and demand for technology.
Enterprise Times: What does this mean
Entries are open, with Early Bird entries open until August 4th (at a discount) and entries close on September 10th. The Tech Trailblazer awards can significantly boost any startup, giving them a wider notice at a much smaller cost than many other awards. The awards are independent and open to startups from any nation.
Rose Ross, the Founder and Chief Trailblazer of The Tech Trailblazers Awards commented: "Since launching The Tech Trailblazers Awards in 2012, we've worked to champion startup growth and shone a spotlight on new, innovative technologies. For our 10th edition, we felt it was crucial to highlight growth within not just the startups but the wider tech startup ecosystem with a focus on financing with the new Investment Trailblazers award, and the importance of nurturing strong DE&I culture across the tech startup landscape with the Diversity Trailblazers award.
"The awards are an excellent opportunity to gain valuable exposure to our panel of industry experts, potential investors and industry itself. Winning an award is a strong indicator of future success, our alumni pool of winners and runners-up have raised a jaw-dropping $9.8 billion in VC funding post-winning, and 54 of them have since been acquired by enterprises including Cisco, Google Cloud, IBM, Microsoft, RedHat and VMware. An impressive track record!"
There are always some fascinating companies entering the awards, is yours one of them?