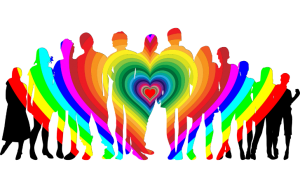 Talent Board and iCIMS have published a report entitled, "DEI research report: The state of diversity, equity and inclusion in the workplace". At ten pages in length, it gives a snapshot insight into the current state of organisational attitudes and progress on DEI initiatives.
The report introduces DEI and argues that evidence is building to indicate the benefits of DEI initiatives, notably citing Mckinsey. While larger organisations are adopting DEI initiatives, more than 95% according to BCG research, the authors sought to determine whether that was more generally the case. They also looked to answer three key questions:
What are recruiters and hiring managers doing on the front lines of talent acquisition to attract candidates from historically excluded groups (HEGs) into their talent pipelines?
Are employers doing anything differently now than in the past to ensure diversity among their new hires?
Are specific practices, metrics, and goals being utilized to reduce bias and drive measurable recruiting results?
Precious research by iCIMS has also highlighted that DEI initiatives are becoming critical to attracting talent. Those companies that don't have any, are potentially missing out on a huge talent pool. They are also increasingly alienating younger generations.
The report is divided into two broad sections. The first highlights the findings in four parts
The Overall Picture: How Organizations Think They're Doing
Leveraging Metrics, Targets, Policies, and Practices
Leveraging Technology
Expected Business Impact
The report concludes with three takeouts and highlights how Aldi uses the latest technology from iCIMS to deliver part of its DEI strategy. The findings are based on 350 responses from a mix of countries and industries.
What is happening
The survey backs up the BCG findings with employees in larger companies rating efforts to recruit diverse talent 46% higher. Of some concern is that business leaders believe diverse recruitment is occurring more than recruitment managers. It is a gap that they need to investigate.
To measure diversity within recruitment, the survey used an NPS metric. The top three industries were Education (44), Aerospace & Defence, and Healthcare (38). The lowest, public sector (-21), significantly lower than any other industry.
The report focuses on the positive, such as 62% saying their organizations now have a designated individual to promote DEI in the hiring process. 49% rate their organizations' overall efforts to recruit and hire diverse talent as either "superb" or "excellent." The downside is that there is still room for improvement.
19% say their company's career site contains images of diverse employees. Does that mean that 81% don't! Some answers maybe don't know.
13% say it contains a DEI mission statement. This is stunningly low and a clear action for organisations to improve upon.
Chinor M Lee Sr, head of culture, belonging, inclusion and diversity, iCIMS, commented: "If businesses want to be most effective in achieving their desired results, leaders must be intentional about addressing diversity, equity and inclusion in their workplaces.
"The flashpoints from last year that were amplified and magnified by the pandemic have, rightfully, caused many to turn a critical eye toward how businesses show up in the DEI space. Our new research emphasizes how this is a moral and business imperative, and we must collectively move forward on our DEI journeys together."
How are things measured?
Organisations are now starting to track diversity measures. However, organisations do not have a clear understanding, with only ethnicity (60%), disability (50%) and race (58%) at or above 50%. Considering the legislation already in place, this is surprising. While 43% track veterans, it isn't clear if this number is influenced heavily by US response, where it is often deemed more important. Shockingly caretaker status, religion and socioeconomic status were all below 12%.
The report also looks at several metrics goals that companies should use for measuring diversity within the hiring process. However, with only 26% having goals for diversity and female candidates, it seems there is a long way to go. The report used "women" rather than a wider gender diversity might also infer that even fewer have goals that track the modern definition of gender diversity.
Many organisations are not championing diversity. Only 48% are using diversity-related data or analytics beyond the minimal requirement for EEOC compliance. The report also looks at the wider business benefits, or rather what organisations believe is the impact. The top three answers were:
23% improved employee engagement and morale
21% more successful recruitment marketing
21% improved employee retention
Changes are happening
One of the big challenges for DEI hiring policies is unconscious bias. 47% of organisations already have technology in place to assist them with unconscious bias. 33% intend to deploy it in the future. This is a positive step, but there is still room for improvement. What isn't clear from the report is how this has increased over time.
Using technology isn't new and does work. For example, Kimberly A Houser wrote: "Removing names and gender identifications from resumes results in the hiring of more women" in a paper discussing whether AI can solve the diversity problem in the tech industry. The authors examine how AI can help organisations decrease unconscious bias. They state: "AI is one of the most powerful tools we have to promote diversity and help provide a faster, fairer hiring process for everyone involved."
Enterprise Times: What does this mean
While the report highlights three key takeaways for improvements in its conclusion, several others are scattered throughout the report. iCIMS could easily consolidate these into a very informative blog in the future. There are some flaws in the report, for example, it looks at females rather than gender. It would be strengthened if there was an analysis of trends. Perhaps if the survey is repeated next year, they may share this?
The breakdown by industry is also slightly suspect. With only 350 respondents, it isn't clear what the sample is for each industry sector. This raises concerns over some of the findings pulled out. It is also is unclear where the respondents are based. The press release states the sample is "worldwide", how many are from each country? More likely, the sample is biased towards the US and EMEA, so more clarity would have been useful.  The BCG data was based on information from 14 countries, did iCIMS replicate that or were only US organisations surveyed?
Regardless of these criticisms, this is a fascinating report with several important takeouts for companies to improve their DEI initiatives. There are clear areas where they can improve. Whether that is appointing a DEI champion, setting goals, improving measurements, or deploying technology to reduce bias.
As Kevin Grossman, president, Talent Board, commented, "These findings will likely stir debate in the talent community. Some people will feel the survey shows just how little progress has been made on DEI, and others will feel that significant progress is evident in at least some of the numbers. Regardless of how you feel about any of the specific results, I think the key takeaway here is that many companies still have plenty of room for progress where diverse recruitment and hiring are concerned."