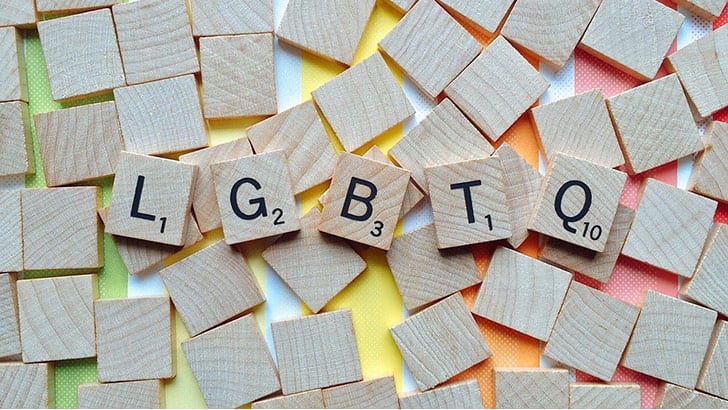 LGBTQ+ rights, laws and acceptance has come a long way, but there are still challenges. Equality in the workplace is one of the areas which still has room for improvement. Many businesses might have emphasised inclusion and diversity, but there is still more that needs to be done. As the law evolves, employers and employees likewise should adapt.
Businesses need to ensure all their employees feel safe and are treated with respect at work. When it comes to bullying and harassment of any kind, there should be a zero-tolerance policy. Staff must be made aware of these policies. Help should be available to them in case of discrimination. It is important leaders set the bar, so the employer's ethos is an example to its employees and managers. When it comes to inclusion, policies must be available, transparent, monitored and enforced.
The CIPD inclusion at work 2021 study shows that over 75% of employees from the LGBTQ+ community have experienced a 'serious' workplace incident related to their sexuality. Many said they didn't report it because they thought nothing would happen or change. Also, the  CIPD study reveals that LGBTQ+ employees are more likely to experience workplace conflict and harassment than their heterosexual, cisgender counterparts. Clearly, it is an area that still needs tackling.
Bullying and Harassment
Bullying and harassment is behaviour that makes someone feel intimidated or offended. Harassment is unlawful under the Equality Act 2010.
Bullying or harassment can occur in various forms, from in-person to other means from over the phone, letters, emails and social media. Examples of bullying or harassing behaviour include: spreading malicious rumours or unfair treatment, personal insults and being picked on or regularly undermining someone. It can also be denying someone's training or promotion opportunities.
It can also include more subtle discrimination. It includes derogatory jokes, misgendering and stereotyping, which are as damaging and unlawful where it is linked to a protected characteristic such as sexual orientation.
How can employers spot harassment at work?
Bullying on its own isn't actually against the law. However, harassment is. Harassment includes bullying if it relates to a protected characteristic such as gender or sexual orientation.
Unlawful discrimination by means of bullying and harassment is also applicable to 'perceived' characteristics, so if someone is treated a certain way, less favourably for example, because they are only 'thought' to be gay, they are also protected under the Equality Act from this discriminatory behaviour. The jokes might also not necessarily be focused on the person aggrieved and hurt by the contents, but indirectly they feel harassed by this threat.
What employees can do
If the problem isn't being resolved internally, by talking to the line manager or HR informally, they can make a formal written complaint using their employer's grievance procedure. The grievance procedure should be clear and available to all employees and if not the ACAS policy will be applicable and a formal investigation, review and decision must follow. Businesses should take these issues seriously as employees can escalate this further and if there is still an issue, legal action can be taken at an employee tribunal.
Employers should document the process for its protection and for transparency. It should:
Take detailed notes when discussing the issues with the employee and any witnesses. Ideally, these minutes should be dated, signed and shared
An agenda along with interview notice should be given to all parties involved and they should be advised of their right, the victim, witnesses and the person accused of bullying, to bring a colleague or union representative
It should carefully review all evidence and document a fair investigation
The decision should be provided in writing and the employee/s advised of their rights to appeal
If the harassment is outside of work by a colleague this can still be addressed and accepted as an employment grievance and an employer can still be liable.
If the employee is treated less favourably by the employer as a result of their sexual orientation. For example, passed over for promotion due to their sexuality or a grievance is taken less seriously this could expose the employer to a claim for discrimination, failing to follow a fair process and ultimately constructive (unfair) dismissal.
What should employers do to mitigate these issues?
Employers are responsible for creating and maintaining a safe workplace which includes preventing bullying, intimidation and harassment. So, steps they should be taking include:
Building a strong culture
Workplace discrimination can be managed by ensuring the organisation has a strong ethos built on a diverse and accepting workforce. A company can help to reduce homophobic, bi-phobic and transphobic bullying by creating and enforcing clear policies as well as expressly stating support for diversity amongst employees. This can also be assisted with various pro-active ways to promote equality such as training, seminars, newsletters etc.
Policies should also include grievance, disciplinary and confidentiality policies, but to extend the protection and inclusion to their employees we encourage also the following:
Diversity & Inclusion, which is a statement on how everyone should be treated
Anti-discrimination, bullying and harassment policies
Cybersecurity and use policy to include anti-bullying behaviour
Health & Safety policies; parental policies such as surrogacy and fertility leave need to be inclusive
Taking action
Tackle discrimination directly. A company must make it known that they are completely opposed to this behaviour from the outset and are ready to take action. They should do this by reacting to complaints swiftly, openly and fairly. Positive reinforcement in the benefits of a diverse workforce, combined with a firm stance against bullying, will help emphasise that discriminatory behaviour is unacceptable and will not be tolerated.
Transparency in the mission statement and intolerance of such behaviour
The policies set out the employer's mission statement and governance on how any form of discrimination or bullying will be addressed. Any incidents need to be addressed promptly and efficiently. As such it's also important to educate and train staff on diversity and inclusion to create a mutual understanding of unacceptable behaviours and treatment, leaving no room for misinterpretation. Having open forums, support groups or employee training days will show openness and an interest in genuinely protecting employees and engaging them.
Leadership
The company ethos of inclusion should be demonstrated by all senior staff through setting positive examples from the top and addressing any negative or discriminatory behaviour immediately. In addition, LGBTQ+ staff networks and visible LGBTQ+ role models and allies in leadership positions will help to demonstrate that companies are championing a diverse workforce. It will make it less likely for members of staff to feel alienated.
Everyone deserves to be treated equally and with respect. Equality should be demonstrated to all staff, regardless of race, religion, sexuality, gender identity or perceived sexual orientation.
---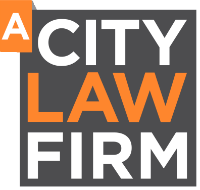 In the meantime, if you can't wait, you can contact us directly for impartial advice by visiting our website http://www.acitylawfirm.com/ or emailing [email protected] 
Karen Holden is the Managing Director & Founder of A City Law Firm who practise both commercial law and litigation, having been admitted to the roll in 2005. If you require further advice or assistance, please do not hesitate to contact [email protected]
A City Law Firm Limited is a leading entrepreneurial law firm in the city of London, with a dynamic and diverse team of lawyers. It was awarded most innovative law firm, London 2016 and Business Law firm 2017. They specialise in start-up business law, the tech industry, IP and investment.