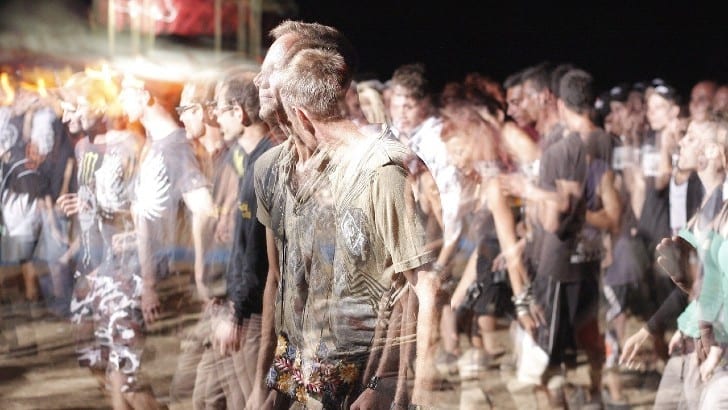 This week Kimble will hold its annual conference, Kimble Connect. This year it is virtual, and the PSA vendor has created a new format. Enterprise Times spoke to Geoff Pople, Chief Customer Officer at Kimble Applications, about the event. Why are customers keen to attend? There have already been over 500 registrations to the event from invitations. What is the format of Kimble Connect this year? What was the thinking behind it, and what will attendees can gain from it?
Kimble Connect
"What we wanted to do, was create something that works for all our customers globally. Knowing the environment in which we're working at the moment, we wanted to give flexibility, such that people could slot Kimble Connect into their schedule. People aren't coming along for four hours, or six hours, with drinks in the evening.
"We've constructed the virtual event across three days. It's about three hours a day. They will look at these things differently. They might not necessarily say, 'I'll go to Kimble for three hours a day, for three days', they'll say, 'I will pick my specific slots'. We'll have three streams running in parallel.
"It's at that time of day that falls within the golden hour for our customers in Europe, on the East Coast, and the West Coast within the business hours across that customer base.
"The idea is customers can see what the schedule is and can choose the sessions that they want to attend. Anything where they see a clash, or they can't attend, then it's all recorded and made available on the knowledge base. Within that, we've broken each day down into different themes. For the first day, we've got business and organisational change.
"Then day two and three are more about the functional area. Day two is about resourcing and delivery. Day three is about finance, reporting and analytics."
A new format for Kimble Connect
The streams do not have specific themes but are more to offer a variety of content to customers. You've decided to go for hour-long sessions, reversing the trend in physical events. Why?
"These things grow and evolve. A few years ago, when we were doing our long sessions, we couldn't provide the coverage that people wanted. The feedback from customers was they would like to have more sessions, more punchy sessions, but covering more of the product.
"That seemed to work very well over the last couple of Connects that we've held physically. The reason that we've gone away from that online is that moving around online is a bit of an unknown. It's a little bit difficult. It feels that there's more opportunity to lose people rather than usher people down a corridor into the room that they're looking for.
"We have some sessions, which are 30 minutes long. Most sessions are 45 minutes long, with a 15 minutes break. A comfort break, or for people to do whatever they need to, prior to the next session itself."
The benefits of attending Kimble Connect
What can customers gain from attending?
"Ultimately, the aim of Connect, irrespective whether it's a physical Connect or virtual, is to make the customers aware of the art of the possible within Kimble. We want to make sure that our customers are continually gaining value from using the product. We want to open their eyes to what they can do moving forward to continue with that trend.
"The product has a vast amount of functional capability, and we add a lot into that twice a year through our new releases. It's important that we tell customers about that. It's also important that we reiterate other areas of the system.
"Not all customers use the same parts of Kimble. What's useful for customers as well, is to hear how other customers are using Kimble in a slightly different way from their own."
What about prospects?
"It's typical that the event is customer-specific, rather than prospects. It assumes a fair bit of knowledge already about Kimble. That wouldn't necessarily be appropriate for prospects. Although historically, we have invited a handful of prospects, it's not the norm."
Networking
In previous years, the networking element was very valuable to attendees. How are you replicating that in the virtual environment?
"It is called Connect for that reason. Yes, it has been valuable to customers. It gives the customers the ability to network with other customers and to network with Kimble staff. Yes, it's difficult to replicate what you can get in physical networking environments by having a virtual event. We're going to give it a go.
"What we're doing is holding a number of topic-driven, 30-minute networking sessions. Those are focusing around those people who are resource managers, who are project managers, finance managers, Kimble administrators and executives. These are half-hour sessions, and the idea is to create a relaxed and informal atmosphere to allow customers to exchange ideas about how they go about their respective disciplines. That may or may not refer to how they use Kimble.
"We're not trying in these sessions to get into detailed surgery's about how they use Kimble, but the use cases they might use Kimble for. We don't have too much structure to it, a few topics we introduce, and icebreakers. It will give our customers who are attending the chance to fire some general questions that they wouldn't be able to in any other sessions that we're running."
What to watch
Can you pick out any highlights in the conference agenda?
"Over the years, we've had good feedback about the level of customer contributions and presentations. I'm really happy to say that this year, that level of contribution is higher than ever. We've got contributors giving presentations from ten different customers, multiple contributors in some of those cases. That's really exciting. That's right across our customer base, large customers, small customers, from the UK and US.
"We've got a number of external guest speakers, which is something that we've tried to do in the past. We've got Garwood Solutions, and they're going to be talking about operational effectiveness.
"Another is Growth Capital Partners, and they're specialists in terms of how you grow your business to develop value within that. I'm hoping that will appeal to many of our entrepreneurial customers. We've also got an SPI who will be talking about professional services benchmarking.
"The final thing is that we've got our first-ever awards ceremony, which is going to finish our proceedings on day three. Hopefully, that will just be a little bit of fun to round the event off."
Kimble Connect Online starts this week and runs from 18th – 20th May. While customers will benefit most from the event, prospects could also gain value from attending.