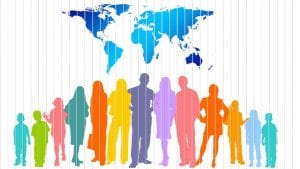 Groupe SEB, a French headquartered global manufacturer of small domestic appliances, has chosen the Topia One platform to help solve its employee mobility challenges. The company will use three products on the platform Topia Plan, Manage, and Go.
Groupe SEB has more than 34,000 employees across nearly 150 countries. The company actively supports the internal mobility of its staff, with 80% of managerial positions filled by internal promotions and through succession planning. It also supports an extensive graduate program employing interns and trainees 70% of the time. The company recruits more than 2,000 people every year and expects to continue that growth.
It has 21 nationalities represented in the expat community at present and over 100 nationalities within the group. However, global mobility brings several challenges that Groupe SEB is looking to Topia to help solve.
Raphaël Marcy, Group VP HR Management and Organisation Development at Groupe Seb. "Mobility is a priority for us. We know that supporting diverse skill sets and perspectives is a key competitive advantage. That's why it was important to have the right tools to enable talent mobility with greater efficiency, focus on outcomes, and provide a best in class experience for employees. Topia gives us that, and we are excited to be partnering with them."
Why Topia
Topia will form an important part of the mobility technology strategy at Groupe SEB. It will support integrations to key applications within Groupe SEB such as SAP, Workday, ADP. One key integration is that with Airinc, which provides COLA (Cost of Living Allowances) data. Topia will support Groupe SEB with mobility workflow automation, including 3rd party vendors initiation, balance sheets calculation, reporting and KPIs, and employee engagement and collaboration via Topia Go. Overall, Topia will increase efficiency for the HR team and deliver better services with a small team.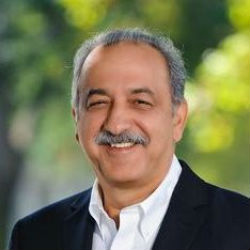 With Topia Plan, the team can complete scenario planning, identifying likely cost and other impacts for different approaches. Topia Manage will enable them to automate processes across the organisation with the workflow engine. HR leaders can also track progress and performance using the dashboards and reporting functionality. Finally, Topia Go will empower the employees themselves, helping them and their families through the challenges of relocation. It will enable Groupe SEB to deliver a better employee experience with less effort at what is a stressful time.
Shawn Farshchi, Topia CEO, commented, "We are excited to add Groupe SEB to our growing customer list of European headquartered multinational organizations. Regardless of how companies leverage distributed workforces, talent mobility is increasingly central to global talent strategy both in ensuring you have the right people for the job and that businesses can quickly meet the needs of the global marketplace. By partnering with Topia, Groupe Seb is moving forward to embrace a more agile and mobile workforce."
Enterprise Times: What does this mean
The challenges of employee mobility have become even more complex over the last year. The pandemic, and COVID related travel restrictions and Brexit introducing barriers within Europe that have been open for years.
Groupe SEB has a priority on enabling its employees to have internal mobility without restrictions. However, the challenges this brings in logistics and compliance are increasingly complex. The benefits are huge, with a diverse workforce across the globe helping to cement the organisation's internal culture. Topia is now an important part of enabling that culture into the future. Groupe SEB is still actively recruiting and it can do so in the knowledge that its supporting systems can support the scaling.