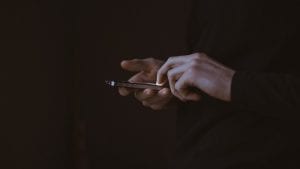 Reputation has revealed its latest functional update, Messaging. As companies look to grow and enhance their reputation, they need to communicate with customers more effectively. This means communicating with customers on their platform of choice. Pre-pandemic Liveperson revealed in its  Consumer Preferences for Conversational Commerce survey in 2019 (registration required) that 65% of consumers worldwide wanted the ability to message brands. That figure rose to 85% in the 2020 report.
One of the reasons may be the disillusionment with the long waiting times on a phone. However, a recent HubSpot Research report found that two-thirds of consumers expect a response within 10 minutes when using messaging. With the launch of Messaging, Reputation aims to help customers deliver a rapid response service through their website in a consolidated manner.
Messaging is generally available now for new and existing customers. Pricing is available on request. The product has been through beta testing already. Melissa Stiles, Vice President, Marketing and Sales at Storage Asset Management, commented: "Messaging has been one of my favorite betas. It saves my social team so much time by allowing us to respond to messages across Google and Facebook all in one place."
Pranav Desai, vice president of Product Management, Reputation, commented: "Reputation is committed to helping businesses across industries build and execute winning CX strategies. With Messaging, we continue to expand our interaction-to-action platform, transforming feedback into a competitive advantage. Messaging allows businesses to close the loop with customers faster than ever before."
Omnichannel messaging
The new feature enables organisations to deal with multiple channels from a central inbox. The solution currently supports Facebook Messenger and Google Business Messages. It will add other social media messaging channels in future releases. These will include Twitter Direct Messages, WhatsApp, and Instagram Direct Messages. No timescale was given for this.
With a single inbox, agents and interact seamlessly with customers from a single location and ensure that questions are answered in a timely fashion. As agents end their shift, the handover between agents is seamless. The new agent is able to pick up the conversation with visibility of the history.
Reputation highlighted five features of the new product.
Message templates: Agents can rapidly respond to commonly asked questions with a single click. The response can include Emojis, Images, and PDFs to engage and answer the customers' questions fully.
Resolution tracking: If the customer raises a more complex issue, the agent can assign it to the appropriate team. They can track and monitor the conversation to ensure a response is given. Agents can also filter conversations to review outstanding queries.
Review requesting: Once an engagement is complete, the agent can send a review request to get instant feedback about the service or product. If completed, this extends the positive experience into a social proof point for others to see.
Chat extensions: Reputation also provides a widget for customer websites that allow organisations to enable their customers to send a text message to the Reputation inbox.
Conversation reporting: Providing a conversational tool is almost worthless without the ability to monitor its success and make improvements to staffing or responses. The reporting available measures response rates, time to respond, time to resolution, and more.
Enterprise Times: What does this mean
For organisations looking to enhance their brand, this seems an exciting tool to help engage customers the way they want. However, this is a fairly simple solution compared to some of the service management and sales engagement solutions such as ZenDesk, IFS, and the recently updated Salesforce Service Cloud offering. There is a lot of room to improve with more messaging channels and chatbots to deliver faster response times.
It will be interesting to see whether Reputation partners, acquires, or develops. Messaging does duplicate the functionality of other platforms. While some customers will want to implement, others may wish to integrate their existing messaging solutions to help drive their Reputation score.