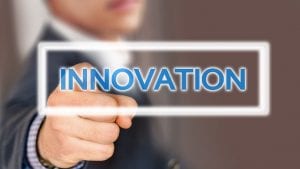 This is the time of year when NetSuite customer thoughts turn to attending SuiteWorld. This year, the Oracle business unit has moved SuiteWorld to the Fall hoping that people can travel by then. It will hold SuiteWorld between 18-21 October in Las Vegas. However, with a series of online events at NetSuite-on-Air Power Up this week, it seeks to fill the gap for customers and prospects alike with a series of keynotes, sessions and demonstrations.
Ahead of the event Evan Goldberg, NetSuite EVP, talked through the latest NetSuite news with the press this week. Goldberg talked about the latest update R2021.1 and did not disappoint, with updates to finance, inventory, and operations. There is also a renewed focus on automation and insights driven by AI.
A look back at NetSuite 2021R1
Enterprise Times covered the 2021 R1 update earlier this year but Goldberg always has an interesting take on the latest updates. He focused his presentation on three main areas of improvement, oddly completely missing the SuiteProjects announcement. Though with SuiteProjects unavailable in EMEA that may have been the reason.
Correction: NetSuite has informed Enterprise Times that SuiteProjects is currently available in EMEA. However, SuitePeople does not appear to be yet as the integration information present in the US datasheet for Suiteprojects is missing from the EMEA one.
The three areas highlighted by Goldberg were smart financials and operational automation, automated inventory, management and analytics and insight.
Smart Financials and Operational Automation
The centralised purchasing feature enables organisations to consolidate purchasing power during negotiations as they grow internationally while maintaining each purchase's documentation. This improves control over spend management and ultimately improves cash flow.
SuiteApproval now supports the ability to use email to gather approvals with a simple embedded button. For SuiteCommerce, a new blog feature enables organisations to create regular blogs on their site. This feature was highly requested by customers. It is also possible to manage pages and content for a single site in multiple languages. With NetSuite customers growing internationally this will increase efficiency significantly.
Automated inventory
NetSuite also introduced more intelligent fulfilment capabilities. There is an update to the Warehouse Management System (WMS) with enhancements to wave picking, tally scans, cart put-away, and label printing. There is also a new Pack Station feature. Goldberg explained this saying: "This allows workers to scan items right as they're being packed using a touchscreen on a mobile device. It allows you to consolidate shipments that are going to the same location, pack multiple cartons at the same time. That's going to lead to more accuracy."
Pack Station is part of the autonomous supply chain initiative that NetSuite will continue to deliver functionality against. Goldberg gave a glimpse of the future saying: "We will develop even closer relationships between partners in the supply chain used specifically with your suppliers. Opening up access to the system for suppliers so that they can proactively understand what they need to do."
Paul Farrell, SVP Product Marketing, NetSuite, added a further piece of the future adding: "One of the other big initiatives we're working on now is with Oracle IoT so that we will have real-time connectivity. We're taking more and more dead costs out of the supply chain allowing our customers to concentrate on where they add value and automating everything else."
Analytics and Insights
Goldberg also enthused about the enhancements to SuiteAnalytics. The latest generation of SuiteAnalytics was first launched in 2018. Since then NetSuite has continually enhanced it. The latest updates include:
Conditional formatting to highlight anomalous data
Native language support for SuiteAnalytics
Calculated measures on aggregated fields
There is more embedded analytics to assist managers. SuitePeople now has a new performance management goals dashboard. It allows a business leader to track individual and team goal performance.
The future
Goldberg also gave glimpses of the future direction of NetSuite. One area that will see significant improvement is around the user interface. NetSuite is adopting the Oracle Redwood design.
Goldberg commented: "We're doing a lot of transformational work on the NetSuite product. It's really centred around the Redwood design system and that next-generation user experience for business applications. There's so much we can share there with Fusion, a great example is expense reporting. Nobody likes expense reporting, whether you are in a small business or a huge enterprise. The process is pretty similar, you have to collect a receipt, you have to fill out a form, we're trying to eliminate all of that.
"We're doing it in concert with the Fusion team. That's just an example of where we're collaborating with Oracle. We think that there's amazing work going on there. It's a process and you're not going to see the results of that right away. But, you are going to see some dramatic changes, I would say next calendar year, that indicate our commitment to the Redwood design system and Oracle's next-generation view of what business applications should look like.
Business update
Goldberg also gave a brief business update for NetSuite, though he is constrained by Oracle as a public company from announcing anything new. The information included:
Q3 revenue growth was 24% year over year
More than 24,000 customers
NetSuite now has 542 partners with 579 SuiteApps
During the Black Friday to Cyber Monday period, SuiteCommerce saw 78 million transactions, a 38% increase year over year.
Goldberg also announced several customers that NetSuite has won in the last quarter. It includes Bloom & Wild, Bought by Many, City Mill, Huckberry, Hydrafacial, Pero Family Farms, Universal Audio and Wing Inflatables.
While NetSuite is winning net-new logos it is, Goldberg also revealed, evidence that they stay with NetSuite and grow further. He commented: "In the last three months, 26 customers have gone public via an IPO or SPAC or a DPO. 70% of the 2020 tech IPOs were NetSuite customers. This isn't showing signs of slowing down. The vast majority of tech companies going public are choosing NetSuite because of the visibility and reporting capabilities that makes it easier for them to go public, and then face all the challenges of operating as a public entity."
The power of a cloud-based ERP solution is not the fact that it replaces and improves upon a legacy solution. It is how that solution enables further growth for that company and enabling it to meet and overcome the challenges they face in achieving that growth.
Enterprise Times: What does this mean
This was a lightning tour of the latest business and product updates by Goldberg and his team. The company continues to grow quickly and has maintained many of the leadership that it had when Oracle bought it.
Its success is a testament to Goldberg who now leads the organisation in terms of strategy and product development. It has always been his vision and the product continues to solve many of the challenges both known and unknown that both traditional and digital organisations face today.