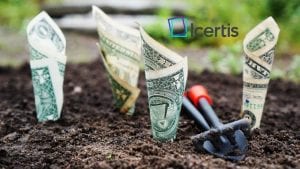 Icertis has raised $80 million in a Series F funding round led by B Capital Group, with participation from Greycroft, Meritech Capital Partners, Premji Invest, PSP Growth, and e.ventures. Icertis also revealed it had a valuation of $2.8 billion. This is nearly three times the valuation of its last funding round in July 2019. It brings the total it has raised to over $280 million. Icertis will also add two new non-executive directors to its board: Penny Pritzker, Founder and Chairman of PSP Partners, and former U.S. Secretary of Commerce in the Obama Administration; and Karyn Smith, general counsel at Twilio Inc.
Kabir Narang, Founding General Partner at B Capital Group, commented: "Icertis has built a mission critical contract intelligence platform which allows organizations to digitize contracts and generate business insights from contracts using AI. The world's largest corporations, across industries, trust Icertis to generate value from their contracts. At B Capital, we look to back leading enterprise software companies which are digitizing traditional analog workflows enabling collaboration and generating value for businesses. We are excited to deepen our relationship with Icertis and look forward to continue working with their incredible team as they build the contract intelligence platform for the world."
Maintaining and extending leadership
Both Gartner and Forrester place Icertis in a leadership position in the market. It will now use this funding to further invest in product development, notably accelerating its AI and Blockchain. It will also invest in sales and marketing, primarily to expand its partner network across the world. This expansion in the partner network is presumably easier than organic growth when international travel is hindered due to COVID.
While COVID may have hindered some expansion plans, it has not stopped the meteoric growth of Icertis. Companies the world over need access to contract and critical information faster than ever before.  With people working remotely, the Icertis Contract Intelligence (ICI) platform enables this by digitizing both contract data and processes. The category is growing at a rate of 35% per year. Icertis will need to maintain a similar growth rate or fall behind in terms of market share.
Samir Bodas, CEO, and Co-founder, Icertis, commented: "It is immensely satisfying to have led the transformation of CLM from a 'nice-to-have to a 'critical-to-have' software category. As our company and category enter an exciting new phase with the closing of this new round, Monish and I are also thrilled to welcome Penny and Karyn aboard Team Icertis. We're eminently well-positioned to continue our undisputed leadership. Icertis is clearly out in front and executing on our vision to transform contracting – the foundation of commerce – and this is just the beginning!"
Preparing for an IPO
The addition of the two female independent board members will strengthen the board. It is a little surprising that Icertis did no take the opportunity to add someone from outside of the US. Pritzker and Smith will bring an immense depth of experience, though. Notably, Smith can bring her experience of taking both Zynga Inc and Twilio through IPOs within the last ten year.
Karyn Smith commented: "As a lawyer and corporate leader, I've had the opportunity to help guide many companies through rapid growth and global expansion while managing risk and compliance. I know first-hand how digitally transforming contracting can benefit companies. General counsels and C-suite leaders in every industry will increasingly look to their CLM system to strengthen key relationships, respond to new opportunities, and have the visibility into suppliers and agreements today's marketplace demands. I'm excited to work with Samir and the rest of the board, and I look forward to leveraging my experience to help the Icertis team continue their mission to be the contract intelligence platform of the world."
The big question is whether she might have added: "and through its own Initial Public Offering" in the future. Pritzker is very familiar with Icertis, having served as an advisor to the board since 2018. Pritzker said: "From my experience in business, as well as in government as Secretary of Commerce, I have a deep appreciation for how Icertis is addressing a critical business priority – contract intelligence. My exposure to the Icertis Advisory Board for the past several years has reinforced to me Icertis' market leadership in a massive and growing global market, as well as its stellar team of smart, dedicated leaders who possess an enduring commitment to strong values and building a great culture. Needless to say, I believe that Icertis has a very bright future."
Enterprise Times: What does this mean
There are a couple of notable things about this announcement. The amount raised is not a huge amount considering its valuation. Secondly, this is likely to be a prelude to an IPO. This is likely to be its next step unless a larger vendor steps in and acquires the company. The question is who would buy them.
One of the other leaders in CLM, according to Gartner, DocuSign, bought SpringCM and Seal Software and is unlikely to want to pay the price tag for its competitor. SAP might acquire the company as a natural addition to SAP Ariba. Ariba is on the Gartner Magic Quadrant but not in a leadership position. Could Oracle make a bid? It would certainly strengthen its offerings in the sector and may open a few doors in the enterprise market. The other possibility is Microsoft, with whom it has a strategic partnership with its solutions integrated to O365 and Dynamics and hosted within Azure.
Regardless of what happens, Icertis now has the funding to continue with aggressive expansion plans. It will aim to maintain its leadership in a growing sector estimated to be worth $20 billion, according to MGI Research.