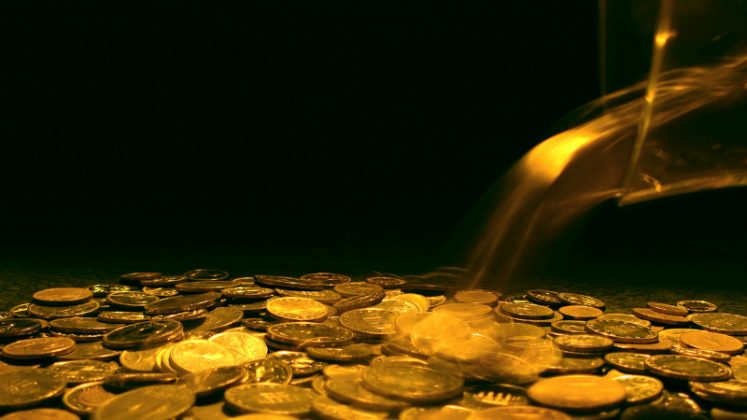 Sage has announced an extended partnership with Satago, the finance and cash management application for small businesses and accountants. Satago already integrates with Sage 50 and Satago will now integrate its solution to Sage Accounting, the Sage Business Cloud solution for small businesses. This will provide small businesses with a means to automate invoice chasing, credit risk insight and invoice finance through the Satago platform.
With business disrupted due to the pandemic, cash flow is one of the main challenges for small businesses as they need to stay afloat. 2020 has been a challenging year. A recent Sage survey found that only 54% of respondents felt they were prepared to deal with cash flow issues. Furthermore, 39% felt it was their biggest challenge.
Neal Watkins, EVP Small Segment at Sage, commented: "Meeting small businesses' needs is even more critical today when many have entered a clear cashflow crisis. We must act now to help support and enable them with efficient solutions like Sage Accounting. Automating processes and giving them easy access to additional tools and functionality, such as Satago, is vital to overcoming issues they face with managing debtors and keeping a close eye on cash flow, both of which will reduce their level of risk."
What is Satago
Satago is an all in one cash management solution. It helps accountants and small business track their cash flow and can also help improve it. It does this through making invoice financing available within the solution. The process for doing so is simple and follows a four-step process:
Register with Satago
Connect the accounting software to Satago
Select the invoices to finance and submit for verification
Receive funds
Companies must have traded for 12 months and have a minimum of £100,000 turnover. In the example given Satago will advance around 85% initially, withhold roughly 1.7% in fees and pay the remainder when the invoice is paid.
Satago is not just an invoice finance solution though. It provides several other features including.
Risk insights
Debtor credit summary
Invoice status reports
Unlimited snippets of credit information about prospects and customers
A limited number of full credit information about clients
Automated credit control
Customer email templates
According to the entry on the Sage Marketplace pricing for Satago starts at £12.50 per month for the standard edition. The plus version is £22.50 per month and the practice version £25 per month. This is the price for an initial period of three months, after that the cost doubles.
Sinead McHale, CEO of Satago, commented: "It is time to put the SME back in control of their finances. We can help through our integration with Sage, by automating credit control and providing access to risk insights to help businesses minimise bad debts and ensure faster payment—essential in today's environment.
"We believe our innovative, end-to-end cash flow management solution truly complements Sage Accounting, and we're delighted to be extending our partnership with Sage."
A customer story
MG Cannon is a car repair business with six locations across the South West of England. It has used Sage 50 for several years. It was recently awarded Bodyshop of the year by Motor Trader magazine. With less cars travelling and less mileage completed, the demand for services fell drastically. Shaign Hancock, Owner at MG Cannon, picks up the story saying:
"During the first lockdown with all our workshop staff on furlough and the doors closed, we took the opportunity to catch up with our 'aged debt' and look at our systems. Satago was introduced to me over the telephone by Sage by chance really, when I quizzed them to find out how we could manage our credit control in a sharper way. We have never looked back."
"We have lots of customers, different types of customers and we now have a really good overview of our debt. We can send automatic statements and reminders in a friendly way. We can now identify issues at an early stage, rather than letting them run on. The longer you leave a problem, the more difficult it is to resolve."
Sage advice from Hancock. The pandemic has provided many businesses time to reflect. For some, this has even meant a change of business model. Others such as MG Cannon have improved operational efficiency. At MG Cannon, this has meant reviewing its credit control and aged debtor processes, bringing in cash and ensuring that future payments are gathered faster.
Hancock concluded: "Not a lot of good has come out of this pandemic, but it has enabled us to have a good look at our business and link up with new partners to make us stronger and more efficient. Satago has played a major part in this."
Enterprise Times: What does this mean
Invoice financing can certainly help small businesses through tough times. However, Satago offers for more than this with its credit scoring and other features. At a time when many companies are struggling, it is a good idea to understand whether a prospect is likely to pay for goods or services agreed. Understanding the credit score of potential clients can means that a small business can vary its terms appropriately to ensure payment in a timely fashion. The solution also helps often automate time-consuming functions such as credit control, leaving business owners to concentration on more operational or strategic matters.
With new restrictions in place tomorrow and many facing Tier 3 restrictions that close business the cash flow challenge remains. Satago and Sage will host a joint webinar at 13.00 on December 1st  to find out how the combination of Sage and Satgo can better manage cash flow. To register, click here.
Sage is not the only accounting vendor that Satago integrates to. Satago has integrations to more than 300 accounting platforms including Xero and QuickBooks. It does not, however, have an integration to Sage Intacct yet, perhaps that will follow.