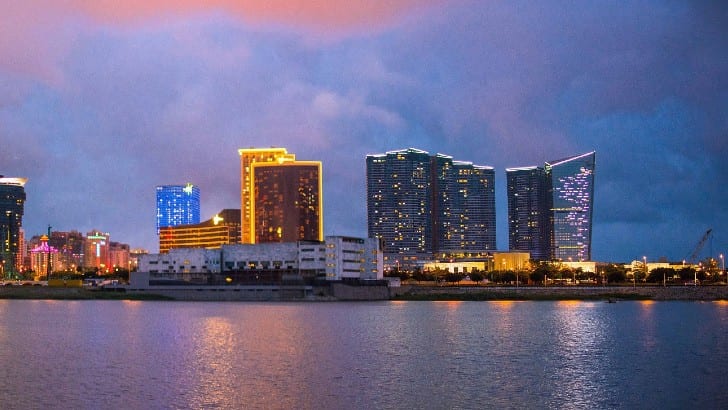 Infor has launched Infor Hospitality Management Solution (HMS) locally hosted in China. The multi-tenant solution is hosted within China at the AWS China (Ningxia) Region data centres. This region is operated by Ningxia Western Cloud Data – NWCD.
The announcement is well-timed. The hospitality market in China took a knock at the start of the pandemic. Hotel occupancy in October was 66.1%, only 3.1% weaker than a year ago. Domestic travel is up, and Marriott predicted that occupancy rates might return to pre-pandemic levels by 2021. In 2019 there were 4.23 million hotel rooms in China (Source: Statista), and that number was growing rapidly.
As regulations tighten, hotel chains will look to automate systems to help provide enhanced guest services and experience. In hosting the multi-tenant Infor HMS solution in China, Infor can provide the data security that hotel chains need to offer clients. With its leading cloud technology, the AWS platform provides a performant, scalable, secure and reliable solution for hotels across the country.
Wang Yong, General Manager of Ecosystem and Partners Department, Amazon Web Services China, commented: "I am very pleased that we could help Infor HMS solutions launch in the AWS China (Ningxia) Region. AWS has always been committed to leveraging global AWS cloud infrastructure to act as a technological bridge between Chinese companies and the world and vice versa.
"This partnership with Infor has been a win-win success. It has both helped Infor better expand in the Chinese market, while also allowing Chinese hotel services providers and global hotel services providers operating in China to utilize Infor's leading hotel management solutions to accelerate their digital transformations and better serve guests worldwide."
Huge opportunity for Chinese hoteliers
China hoteliers now have a mature multi-tenant hospitality solution available in. Infor HMS contains the key functionality that hoteliers need. Features include:
Centralized guest profile management
Configurable screen design
Mobile check-in/check-out
Mobile guest services
Efficient mobile housekeeping management
Reporting and dashboards
Infor HMS supports cross-platform, cross-brand and cross-location hospitality challenges. Mandarin Oriental Hotel Group (MOHG) one of the leading hotel chains in Asia already uses Infor HMS. MOHG decided to roll out Infor HMS in 2018. Since then it has completed the implementation at 31 properties and was recently named the  "Top Hospitality Customer in Asia Pacific" for Infor. The project is now virtually complete with only hotels severely impacted by COVID delayed. MOHG has also moved the solution to the Infor cloud to enhance further the benefits it receives from the platform.
Monika Nerger, Global CIO, Mandarin Oriental Group commented: "We truly appreciate the partnership we have experienced with Infor. Their investment with AWS China is pivotal for our properties in China and helping us deliver the responsiveness, experience, attention to detail, and legendary customer service so critical to the Mandarin Oriental guest experience."
Infor also continues to develop functionality for Infor HMS. It recently launched a contactless ordering solution, OrderNow to assist hospitality customers in their dining areas. At the moment the application, an extension of Infor POS is not available in China. Unfortunately there is no fixed date for its launch, according to Infor.
Enterprise Times: What does this mean
This is a significant step for Infor as it looks to increase market share in Greater China. Infor now has a local hosting partner, market-leading software and referenceable customers. MOHG and brands such as Swire Hotels and Artyzen Hospitality Group will provide Infor with referenceable customers to the rest of the Chinese market. It is the perfect recipe to convince other hotel chains to digitise their systems with Infor HMS.
Eric Wong, Vice President, Infor APAC Hospitality, commented: "The launch of Infor HMS in China will facilitate the digital transformations of local services partners in the hospitality industry.
"Infor has a deep understanding of the challenges hospitality service providers face as they shift to fully digital processes. Hoteliers are accelerating that change in the current pandemic. With its multi-tenant architecture and the reliability of the AWS platform, Infor HMS offers customers flexible, stable and reliable capabilities that allow them to meet the digital challenges of today and the future head-on."
The components are in place for success, can Infor persuade the Chinese hotel chains to select its systems? If it can win one of the three largest hotel chains, Jin Jiang International, Huazhu Group or BTG Homeinns Hotels, then that would be a huge result. It may instead focus at the luxury market approaching chains such as Nuo, Wanda Hotels, Hualuxe and Ahn Luh. It will be interesting to see how quickly Infor wins new customers and who they are.