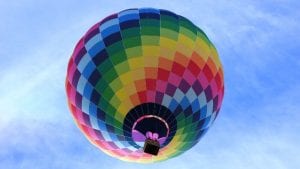 The Access Group (TAG) has launched a new division, Access People. Access People will have an annual turnover of £112 million and more than 14,000 customers, including Tesco Bank, JD Sports and Ella's Kitchen. It combines the Access Group HR portfolio with the seven recent acquisitions which include CoreHR, PeopleHR, Safety Media, Payroll Service Company, MicroLearn, Unicorn and Riliance. Enterprise Times spoke to Dean Forbes, president of Access People division and previously CEO of CoreHR.
Enterprise Times asked Forbes why they are making the announcement now?
"We've done a fair amount of acquisitions over the last 12 to 18 months. We've been working hard to bring this division together, integrating those products and teams, and we're ready to share this with the market."
Access People is not a separate business unit. It will leverage what Forbes described as the governance within TAG such as Finance and HR, but sales and marketing and development are separate. This does not mean that resources in those are not shared. Forbes revealed that several people have already switched to other teams within the group.
With the creation of this new division, will the acquisitions in the HR space stop?
Forbes said: "Absolutely Not! we're busy looking at some interesting opportunities in the space. I expect, within the next three to six months, we'll be making other announcements."
Launching Access Workspace for Access People
Access People's solutions will run on Access Workspace, TAG's unified platform that brings together every application from the group into a simple user experience Forbes explained this saying: "Our workspace platform solution, where an organisation can house and render both Access applications and non Access applications, so that the user has a single point of entry, and a single back end data integration platform, a bit like salesforce.com."
Ultimately what this means, according to Forbes, is: "It's the broadest set of HCM capability available from a single vendor in the UK market. From 10 to 100,000, employee organisations will be able to service their full HR and learning development needs today and moving forward."
Over time TAG will also rebrand each of the products with the People name. Core HR is rebranding to People XD this week. Over the next 12 months or so, all the other brands will disappear and will appear under the People brand.
ET asked Forbes about the potential overlap of target market between PeopleHR and People XD (Core HR). The intent, according to Forbes, is that People XD will target organisations with more than 1,000 employees while PeopleHR will focus on those with less than 1,000. This may seem surprising as PeopleHR seems to focus at the bottom end of the SME market. However, Forbes revealed that within the 6,000 customers, there are several hundred that have more than 500 employees.
What does this mean for employees of those organisations?
"An employee can also serve themselves with a single set of integrated applications. They'll book their holiday, and view their payslip, and do their shift or rotor swaps in the same app from the same vendor and it is on mobile. Whereas today, you go to three or four different apps to do that. And sometimes they're not always integrated."
And the future?
Enterprise Times asked Forbes about what he hopes to achieve in the next six to twelve months:
"We have to complete the integration, all of these different businesses uniting now under the Access People brand. There's some operational, tactical and strategic work to complete that integration, although a lot of it is done, which is why we're making this announcement now. Then there's technical integration because we've got such a great set of products, we want to be really thoughtful about the way they speak to each other.
"We're removing steps, processes and admin for customers and we'll break the back of that work in the next 12 months. Over the next four years, we see this business growing from its £113 million revenue today, to north of £300 million over the next four to five years. So very ambitious plans to grow this business."
What about international expansion?
"Absolutely. To grow at that pace and scale will need to serve other geographies further down into the journey. We started with Australia. Access made acquisitions in Australia and the US. We'll likely build-out in those geographies, before looking at additional new markets."
Forbes also notes that Eire is a key market for the company as well. Core HR has a strong presence there, including the office in Cork where it was founded.
Enterprise Times: What does this mean
TAG has been of growing importance in the UK HCM market. With this coming together of its HR products and brands under a single umbrella, and with a unified HR development team of 200 staff, it will become a major player in the market. Once it has the branding settled its marketing efforts will have a greater focus and impact, and its solutions will be more attractive as it leverages the diversity of its portfolio. Will it also look to create other divisions in the future as it grows in strengths within its other target markets such as finance, construction, legal and supply chain.
Forbes commented: "Access People will provide customers with absolute freedom and flexibility, unparalleled breadth, depth and scalability across all areas of HCM, payroll, learning & development and compliance."
Access People is officially launched during an online event at 11 am BST, Tues 29th Sept. It will be available to view later on-demand here. It also kickstarts a four-day online event titled 'The Power of People,' which included several webinars.