NTT Ltd is launching new data centre capacity in nine locations across seven countries in the next 12 months. It will add up to 400 megawatts of IT load to that managed by the Global Data Centers division. It has also announced plans to build new data centres in four countries in 2021 and expand capacity in a further six cities. All of the new data centres will allow customers to use renewable energy.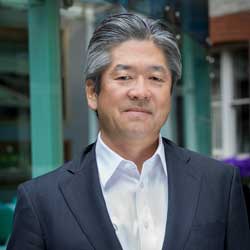 According to  Masaaki Moribayashi, Senior Executive Vice President, Services for NTT Ltd: "Organizations today demand an ever-expanding global platform to reach their growing digital business objectives. That's why we continue to expand our portfolio of the best data centers in new and existing markets that complement our global geographic footprint.
"All our new data centers will be set up for clients to use renewable energy if they choose, as NTT invests in a sustainable future for our planet. Our data centers are strategically located to support interconnected ecosystems around the world's most important business and government hubs and will include the latest data center technology for security, reliability and energy efficiency."
Where is this new data centre capacity located?
The nine locations delivering new capacity in 2020/21 are:
Mumbai, India: The Mumbai 7 Data Center goes live in Q3 2020 at the Chandivali campus supporting 25 MW of IT load. It expands the capacity at the campus to 61 MW of IT load.
London, UK: The London 1 Data Center will open in Q3 2020 delivering 8 MW. It is expected to support 64 MW at full capacity bringing NTT Ltd's capacity in London to 100MW of IT load.
Tokyo, Japan: NTT Communications will complete a new data centre that will be operational in Q3 2020.
Hillsboro, Oregon, USA: NTT Ltd's first data centre campus at this site will go live in Q3 2020 with 6 MW of capacity. It is the first stage of a five data centre campus capable of delivering 144 MW.
Ashburn, Virginia, USA: NTT Ltd's fifth data centre at this site will offer 8 MW in Q3 2020. When complete, it will deliver a total of 32 MW, taking total campus capacity to 108 MW. The campus has room for another four buildings at this site.
Munich, Germany: The second building at this site is expected to go live in Q4 2020 and deliver 14 MW of IT load for clients.
Cyberjaya, Malaysia: Planned for Q4 2020, the Cyberjaya 5 Data Center will deliver 5.6 MW of critical IT load.
Chicago, Illinois, USA: Another new campus sees two data centres being built with a combined capacity of 72 MW. Chicago 1 Data Center will deliver 6MW in Q1 2021.
Jakarta, Indonesia: The Jakarta 3 Data Center, will be the largest data centre in Indonesia and is expected to open in the first half of 2021. At full capacity, it will deliver 45 MW of capacity.
What other plans has NTT Ltd announced?
The company has also announced its plans to develop a range of new data centres in Johannesburg, Silicon Valley, Madrid, and Phoenix. It is unclear if it is to break ground on a new campus at any of these locations or add new buildings to existing sites.
It is also planning to expand capacity at several sites. This includes Mumbai, London, Vienna, Zurich, Berlin and Frankfurt. Some of these may be the second phase build-out of some of the locations listed above. Mumbai and London, for example, will deliver first phase capacity this year, so it makes sense that 2021 will see them reach full potential.
For Vienna, Berlin, Frankfurt and Zurich, the additional capacity might be to unfinished buildings to bring them to full capacity, or it might be refurbishment. NTT Ltd is likely to announce more details on this at a later date.
Enterprise Times: What does this mean?
It is over a year since NTT Ltd came into being after a significant merger of business units. With the merger now history, the company is driving its future agenda. Expanding its global data centre footprint makes sense. It needs additional capacity for existing customers, both enterprise and cloud providers.
Another reason for more capacity is the need to support a services-led agenda. Jason Goodall, CEO, NTT Ltd, has talked about this many times. To develop and deliver services requires data centres. What is not clear, however, is how much of this new and existing capacity is earmarked for services that NTT will deliver.
There is significant work being done in the NTT Innovation Labs on new technologies, including encryption and quantum computing. That research will give the company an edge over many of its competitors in the data centre space. The question is, where will it locate these new services?