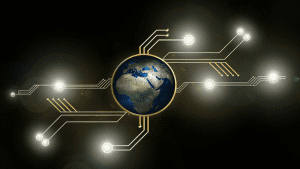 The Official Monetary and Financial Institutions Forum (OMFIF) will host representatives from several major financial situations. These include the Bank of England, the Swiss National Bank, Magyar Nemzeti Bank and ING Group alongside enterprise-focused blockchain platform Cypherium. The agenda is, in a virtual roundtable format, to discuss central bank digital currencies (CBDCs) and their infrastructural designs.
"It's a privilege to be speaking alongside some of the world's most respected financial institutions," says Cypherium CEO Sky Guo and OMFIF founding member. "The importance of discourse when it comes to building the financial future shouldn't be undermined. With CBDCs still in their initial phase of conception, now is the time to debate the advantages and disadvantages of infrastructural ideas, especially related to how these instruments will interact and operate with each other."
OMFIF: a digital monetary institute
The OMFIF Digital Monetary Institute launched in 2020 – as a separate channel alongside regular OMFIF activities. Its purpose is to create a high-level community to meet the policy, technology and regulatory challenges posed by digital finance in the 2020s.
OMFIF's distinct status – as an independent think-tank for central banks – provides regulators and central banking representatives with a private forum to share ideas on what is happening in digital finance. This happens in an off-the-record environment.
For example, the OMFIF roundtable will discuss the pros and cons of technologies relevant to CDBCs, such as blockchain or distributed ledger technology (DLT). The discussion will examine :
DLT's ability to play a linchpin role
existing technology and vendors
how the application of blockchain-based smart contracts might work
whether smart contracts can enable interoperability across an entire ecosystem of CBDCs and networks.
The Bank of England OMFIF interest
In the past few years, the global progress on CBDCs has been monumental. With pressure mounting from private sector initiates such as Facebook's Libra and concerns it could impact monetary control, central authorities throughout the world launched their own CBDC ventures. With estimated 80% of central banks are now investigating the potential of CBDCs, attention has turned to which infrastructure should underline them.
In this context, it is notable how the BoE's interest in CBDCs has increased in 2020. In January, it led a collective of central banks in evaluating the economic perks of CBDCs. Then, in March, it published a discussion paper and issued a call for comments on the conceptual "platform" model for a CBDC.
Last month, the Governor of the BoE, Andrew Bailey, hinted that a digital currency could be on Britain's agenda in the next few years. "We are looking at the question of, should we create a Bank of England digital currency," said Bailey during a webinar event in July. "We'll go on looking at it, as it does have huge implications on the nature of payments and society."
For the BoE, a CBDC could both create new opportunities within:
payments and global trade
financial stability
the post-COVID-19 economic recovery
tackling challenges, like cash shortages.
All these provide an impetus for digital transactions.  Simon Scorer, senior fintech specialist for the BoE, joins the other leading central bank delegates to discuss CDBC infrastructure and interoperability, as the BoE edges nearer to a CBDC being introduced into the UK.
Enterprise Times: what does this mean
Interoperability stands out as a particularly pressing issue when it comes to blockchain. This applies as much to supply chains as to CBDC infrastructure.
With so many sovereign CBDCs 'in the works', compatibility issues are inevitable. Incompatibility acts as an adoption barrier.
Though vendors like Cypherium have developed 'solutions' (approaches might be more accurate, for most are operationally untested) to facilitate interoperability between CBDCs, both central banks and financial markets need to understand how CDBCs can interact with each other (regardless of their origin): the OMFIF roundtable should bring some clarity – and maybe a realistic assessment.