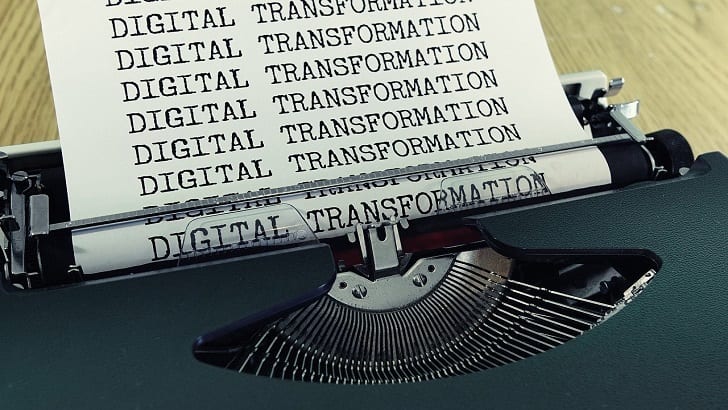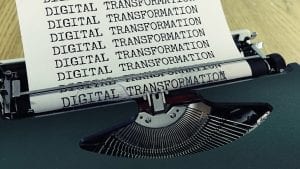 Enterprise Times had the opportunity to talk to Mark Greenaway, Adobe Director Digital Media for Northern Europe. Mark has worked at Adobe since 2005. He is responsible for helping Adobe's enterprise and public sector customers create digital experiences and accelerate their transformation. Mark has also driven Adobe's highest growth businesses in Europe, including Adobe Sign, enabling organisations to transform business processes end-to-end.
Prior to Adobe, Mark worked with financial services institutions launching and growing online channels for marketing, sales and service. This included the development of the first B2C mobile apps and services in the sector.
Adobe's own digital transformation
Adobe itself has undergone a major transformation. The company has transformed itself from historically focused multimedia and creativity software products towards digital marketing software and eCommerce platform. Adobe was for a long time best known for its Adobe Flash web software ecosystem. Photoshop image editing software, Adobe Illustrator vector graphics editor, Acrobat Reader, the Portable Document Format (PDF), and Adobe Creative Suite. In addition to its successor Adobe Creative Cloud.
Greenaway has witnessed all the transformation taking place within the organisation. The rise of cloud software has been a rapid one. In 2013, Adobe became one of the first traditional software company's to fundamentally change their old way of doing business. It once shipped discs loaded in return for an upfront licence fee. The company made the switch completely to the cloud.
In 2018 Adobe bought eCommerce platform Magento. Adobe's acquisition of the platform demonstrated how integral eCommerce was to the overall customer experience. Increasing online interaction began to produce a mountain of data from customers. This put Adobe in a good position to help businesses understand and manage the new flood of information.
Delivering fantastic customer experience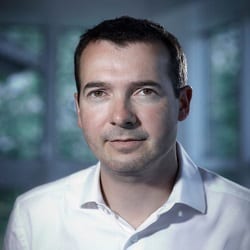 According to Greenaway, Adobe has all the components to deliver fantastic customer experience. Enterprises need content to create and deliver content. They also need tools to understand and drive demand. "Ultimately, a user ends up with one or two 'moments-of-truths', either with a commerce transaction, or a signed document. Adobe enables that customer experience from the start to finish, end-to-end. We also have the workflow involved in building, managing and developing the experience."
The company has an ambitious roadmap of activities and enhancements to its various platforms. More importantly, Adobe has elevated the importance of customer experience in supporting digital transformation. Last month the company announced a partnership with IBM to help clients improve customer experience (CX). The collaboration will target regulated industries to help accelerate digital transformation projects.
A side-effect of Covid-19 pandemic
However, the current COVID-19 pandemic has caused significant disruption for all businesses. It has forced many organisations to change the way they work and their relationships with their customers. "We've been through a lot of transformation at Adobe. But nothing compares to our business activities in the last three or four months. Adobe has created multiple free services for customers, so that businesses can continue to operate," Greenaway adds.
During the pandemic Adobe has been busy supporting different businesses and organisations across all sectors. "Our business is about enabling digital experiences. We always have our customer's mind, front and centre, of everything we do," Greenaway said. For example supporting educational bodies across Europe to deliver learning in new ways. This included online learning, the production of new content to support digital teaching, and getting students to access software to enable their learning.
Greenaway was particularly impressed with how the financial services sector responded to the crisis. "In the UK, and elsewhere in Europe, new financial schemes and lending was quickly set up. For example the Coronavirus Business Interruption scheme set up by the UK government. In a very short space of time, a system was set up with funds underwritten by the government and risk management taken by the banks."
"Adobe helped banks get the funds to businesses that have enabled, those businesses to stay solvent, and keep people in jobs. It's been one of the most fulfilling unique times in our careers. We've have been in the position to help both our own customers, but also help them serve their customers, during this particular time of need."
Supporting business with positive customer experience
TSB, a UK high street bank partnered with Adobe to support its personal and business banking customers by making its customer servicing forms available online. Within an eight week period during the pandemic, TSB released 18 forms online – designed in Adobe XD. The bank processed 80,000 online interactions using Adobe Sign. This would have equated to as many as 15,000 in-branch, face-to-face visits. This approach significant eased pressure on TSB's customer call centre, enabling employees to focus on proactively helping customers manage finances.
TSB were able to effectively respond to the pandemic crisis because of buy-in from senior management in the bank. "I have seen organisations with senior level support, accelerate digital projects in the past few months. TSB is a good example of an organisation committed heavily at executive level, investing in customer experience. A company with a clear vision of their future relationship with customers," Greenaway adds.
The pandemic has unexpectedly sped-up the digital transformation plans of many companies, who expected to take a more leisurely pace. According to Greenaway, the biggest focus has been supporting the speed of digital transformation many customers had to suddenly undertake. "The absolute necessity to drive change very quickly, and the risk of not acting. Many organisations did not see the urgency to move all their paper-based document processes to the cloud. Nor the need for electronic signature processes, without the current situation. However, they have now seen the benefits. I am pretty impressed with organisations that adapted internally and adapted very quickly to the new reality."